Colorado Avalanche: Edmonton Oilers and Connor McDavid Come to Town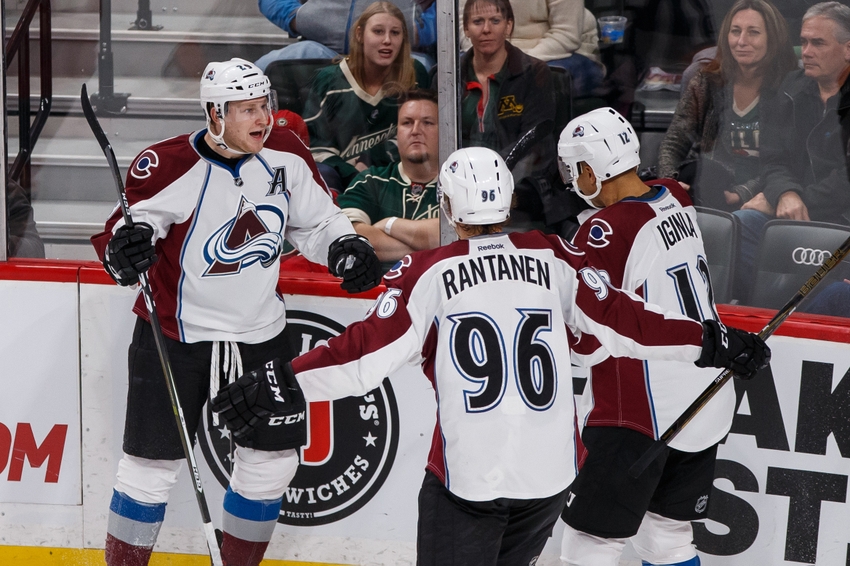 The Colorado Avalanche will face the Edmonton Oilers and Connor McDavid in an exciting contest on Wednesday night in the Pepsi Center.
Everyone wants to see Connor McDavid play live, and Colorado Avalanche fans will get a chance to see that spectacle on Wednesday night as the Edmonton Oilers come to town.
Connor McDavid is currently leading the NHL in points right now with 24 in 20 games. He has five points in his last two games, and a hat trick in one of those games. In other words, he's starting to turn it on for the Oilers, and the Avs best beware against them.
Meanwhile, the Colorado Avalanche are still missing Gabe Landeskog. However, Matt Duchene has made his return to the lineup, and Nathan MacKinnon has been playing like a beast recently as well.
More From Mile High Sticking: Calvin Pickard Hunting Down the No. 1 Goalie Job
In other words, the game against the Oilers will feature two of the young up and coming stars in the NHL.
Nathan MacKinnon and Connor McDavid Hit the Ice on Opposing Teams
The last time either one of these two players saw each other was in September when they were both playing for Team North America in the World Cup of Hockey.
Each of them ended up with three points in the tournament; although, MacK was probably the more noticeable player in that tournament because of this goal:
Everyone has seen that goal, but I just can't help but include it, it's amazing.
Unfortunately for the Avs, MacK has not been as consistent of a producer as most fans hoped after the conclusion of the World Cup. However, he does have five points in the last three games, so it seems like he is starting to turn it on.
He now leads the Avs in points with 13 in 18 games. However, Duchene has 12 points in 14 games, so MacK needs to turn it on if he wants to end up leading this team in points at the end of the year. I am not saying that is something he should strive for, but Colorado Avalanche fans certainly want to see their No. 1 overall pick start producing at a higher clip.
Meanwhile, Connor McDavid — another No. 1 overall pick — currently has 72 points in his first 65 NHL games, and has produced at an insane rate since he joined the league.
He continues to the be the reason the Oilers are first in their division so far this year. And, if he continues to produce at this rate then he'll obviously end up leading the league in point production.
It's a tale of two different results so far. However, MacK still possesses the qualities to produce at a similar rate to Connor McDavid, he just needs to put it all together.
Conclusion
Either way, Colorado Avalanche fans will have the treat of watching two of the fastest players in the league with the puck on Wednesday night.
Puck drop is at 8:00 pm MST on Wednesday night in the Pepsi Center, where the Avs return home after a successful 2-1 road trip.
Furthermore, they're also beginning a five game home stand. The Avs are currently .500 away from home ice, and .500 on home ice. It's time they start putting a home winning streak together.
They'll be facing a tough opponent in the Edmonton Oilers, but if the Avs want to get back into playoff contention, then a win is imperative.
Look for MacKinnon and Duchene to lead the way for the Avs. And, of course, keep an eye on McDavid.
Happy Thanksgiving holiday to everyone. Enjoy the time with family and friends, even though they have a special way of getting on nerves.
That's all for today folks, thank you for stopping by.
This article originally appeared on