Colorado Avalanche Big Players Play Big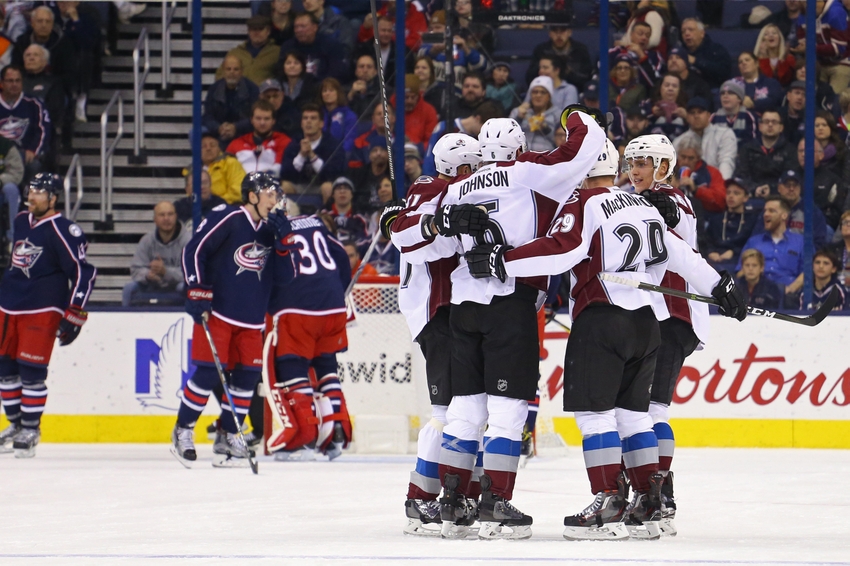 The Colorado Avalanche got big games from their best players, which resulted in a win.
The Colorado Avalanche have a crop of talented players — you hear that all the time. So why don't they win?
Funnily enough, in one of those weird insomniac moments, I was pondering the why of that. For some reason it feels as if they don't showcase their talent when playing for the Avs.
Well, last night that changed. When you look at who were the big players for Colorado, it's their talented players.
Offensive defenseman Tyson Barrie finally potted his second goal of the season, a game-tying goal early in the second period:
At first it was thought that Rene Bourque tipped the puck into the net, but the goal has ultimately been credited to Barrie. Up-and-coming star Mikko Rantanen got the primary assist.
The goal was Barrie's second of the season and his eighth point. (He still doesn't have as many points as former Av Nick Holden, but let's not focus on that.)
There's no question about who scores the second goal of the game — it's Erik Johnson:
More from Mile High Sticking
What a snipe of a goal — he went top shelf from behind the hash marks. The goal was Johnson's first of the season, but then he's been dealing with a merry-go-round of d-partners.
With the return of center Matt Duchene, the A is gone from EJ's chest, which is highly unfortunate. But then, as Patrick Roy once observed, you don't have to wear a letter to be a leader, and that's certainly true in Johnson's case. Anyway, he has 10 points on the season. Nathan MacKinnon got the primary assist.
Unfortunately the Columbus Blue Jackets scored in the third period to force overtime. You can't lay too much blame at Semyon Varlamov's feet — he faced a total of 42 shots, a good deal more than Curtis McElhinney's 27.
Anyway, the Colorado Avalanche's best player, Matt Duchene scored in overtime for the win:

It was a beautiful tip-in from Johnson's feed. EJ, of course, got the primary assist.
The goal was Duchene's seventh of the season. Despite having missed four games with concussion symptoms — after a terrible, unpenalized hit from Winnipeg Jets winger Jacob Trouba — Duchene leads the team in goals. He's second only to Nathan MacKinnon in points.
There you have it. All the big players for the Colorado Avalanche contributed with goals and/or assists to help the team win. Plus Varlamov had a solid game. The only core player who didn't contribute was captain Garbriel Landeskog, who missed his third consecutive game with a lower body injury.
It's true that scoring from secondary players is important over the length of the season. However, your best players have to lead the way more often than not.
Last night, the Colorado Avalanche's best players played a big game, and it resulted in a win.
This article originally appeared on