Colorado Avalanche Are a Work in Progress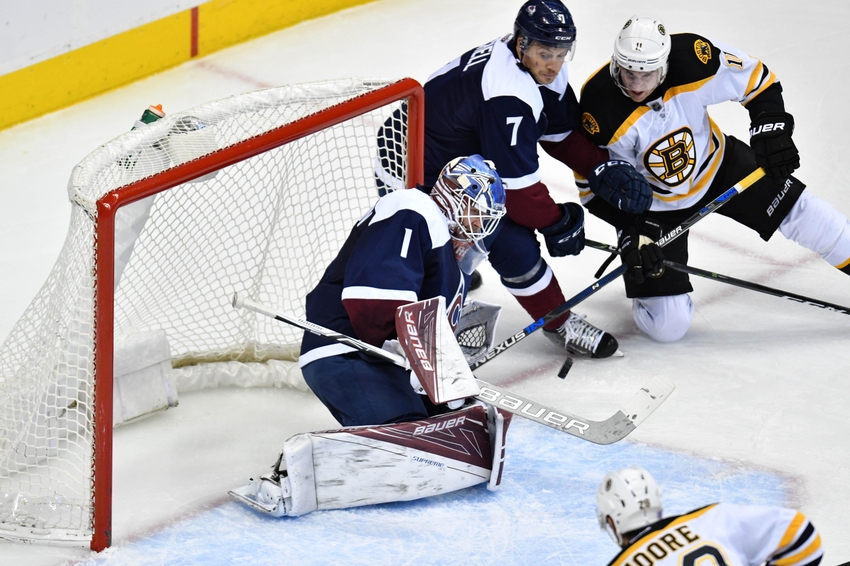 The Colorado Avalanche celebrated Veterans Day with a pregame ceremony.It was a time to honor the veterans. Fans also left satisfied with the game results.
The Colorado Avalanche beat the Winnipig Jets 3-2 in overtime. It was an entertaining game, to say the least. There was plenty of fighting between the two teams. Lots of aggression and hard hits. Colorado did lose Matt Duchene to a hard hit in the second period. He has been out since then with concussion-like symptoms, which is a tough loss.
Colorado has been desperate for a win, and they need to play at their best. The season so far has been filled with struggle and disappointment. The Pepsi Center has been a house of horrors for the Avalanche. They hoped to change that Friday.
Winnipeg brought in one of the NHL's best offense. There top line provided quite a challenge for an Avalanche defense that has had their fair share of problems. Colorado hoped to match Winnipeg's top line with their own.
Mikko Rantanen scored his first NHL goal giving the fans something to cheer  about. He showed why he was a first round draft pick. As he grows as NHL player , he will be a force to reckon with.
More from Mile High Sticking
Rene Bourque scored two of the Avalanche's three goals.Including the game winner in overtime. They had a two goal lead in the second period , but let Winnipig tie it up.Colorado has had a hard time keeping a lead.
That has proven to be a problem. They have grown in many aspects of their game, but they are still a work in progress. Goal tending continues to be a problem. Semyon Varlamov did play a good game Friday, only allowing one goal. He followed that up with an impressive performance against the Boston Bruins, only allowing one goal despite being shelled with 46 shots.
Nonetheless, Varlamov has a problem with consistent play. One game he shows signs of being a good NHL goal tender, the next he lets in soft goals.
The Colorado Avalanche face the Los Angeles Kings tonight. This game needs to be the turning point for this team. They need a step in the right direction.
This article originally appeared on