Colorado Avalanche Adjusting to a Team Without Patrick Roy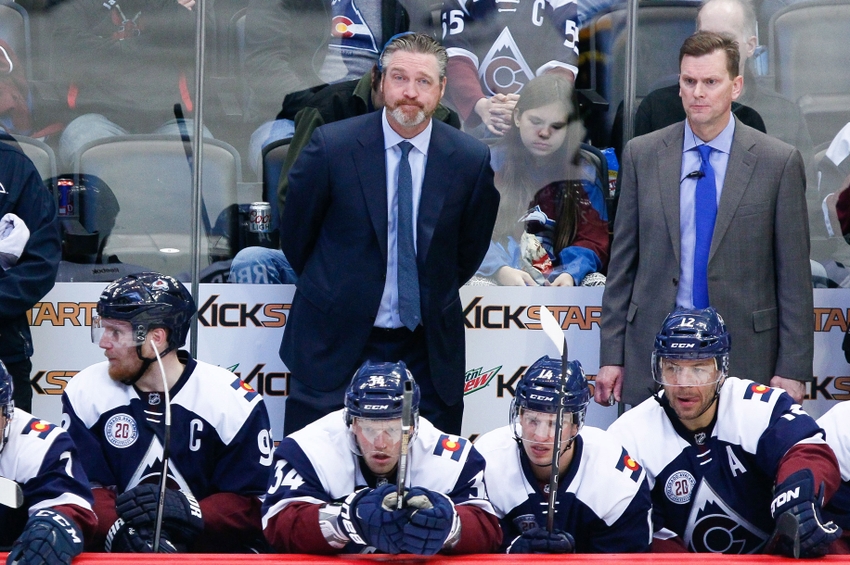 Patrick Roy shocked a number of people when he stepped down as coach of the Colorado Avalanche – including some of his former players.
In a move that surprised many, Patrick Roy stepped down as head coach and Vice President of Hockey Operations for the Colorado Avalanche on August 11. A former goaltender for the Montreal Canadiens and the Avalanche, Roy cited a lack of input in personnel decisions as his reason for ending his three-year stint behind the bench.
Jared Bednar, who recently coached the American Hockey League's Lake Erie Monsters and lead them to the Calder Cup, was named the new head coach on August 25. 
Known for being a player's coach, Roy came under a lot of fire from his critics. He was often called too relaxed and soft in his coaching style which did not give his team the chance to live up to their potential. During Roy's tenure with the Avs, the organization saw their points totals go from 112 in the 2013-14 season to 82 in the 2015-16. As a result, they did not qualify for the playoffs the last two seasons after winning the Central Division in Roy's first season with the team.

But, it seems that many of his former players enjoyed playing for him and were shocked to see him go.
Speaking with the Toronto Sun's Mike Zeisberger on Wednesday, Matt Duchene set the record straight on his and Roy's relationship. There was speculation that there were problems between Roy and the forward after Duchene's goal celebration during a game against the St. Louis Blues, which the Avalanche lost 5-1. Roy had criticized Duchene in the media, saying at the time, "Are you kidding me? What is that? It's not the (reaction) that we want from our guys. Not at all."
"I had just come off an injury," Duchene told the Sun. "There were a lot of emotions toward the game that night. Just a quick moment of excitement. Didn't even register that it was my 30th in my head. I reacted and I immediately felt terrible about it because I knew how it looked. It didn't look the way I meant it to. He blasted me in the media about it.

"At the end of the day it wasn't anything against me. He was just trying to set a precedent for the team and make an example of me. He expected me to be a leader and at that moment I let him down. We had a great chat the next day and right then everything was fine. It was blown out of proportion in the media. It was really nothing after that."
Roy's blow-up at Duchene's goal celebration brought a lot of unwarranted flack from members in the hockey community. Considering the less than stellar season that the Avalanche had been having up until that point, it was understandable that the head coach would be frustrated at one of the players he considers a leader celebrating a goal in a game that the team eventually lost.
Having said that, the media has a tendency to latch onto the sensationalist news, making their reaction to the incident, not the least bit surprising. The fact that Duchene cleared up the incident proves what many people thought – that it wasn't as big of a deal as it was being made out to be.
Duchene also touched on the phone call that he received from Roy shortly after the news broke of the former coach's resignation, saying that he appreciated that Roy reached out to him directly and that it showed him what Roy thought of him as a player and a person.
"I learned a lot from him," Duchene said. "He said he enjoyed coaching me. That was great to hear from one of my heroes as a kid. That's the end of that chapter and it ended on a great note for him and I. There was never any problems there."
At the 19th Joe Sakic Celebrity Classic at Sanctuary Golf Course, the Denver Post's Mike Chambers caught up with Blake Comeau before tee off. "I enjoyed playing for Patty," he said. "I thought he was fair, held everyone accountable and to a high standard."
Perhaps the closest player to Patrick Roy was goaltender Semyon Varlamov, who had no idea that Roy was unhappy and planning to leave the team.
"That was a shock for all of us — for the team, for the whole organization," Varlamov told NHL.com's Tom Gulitti. Varlamov is currently in St. Petersburg, Russia, practicing with Team Russia in preparation for the World Cup of Hockey.
"I was really enjoying working with Patrick," Varlamov said. "That was a big deal for me to have him as a head coach. He's been very helpful. As a goalie, I feel like I was really lucky to have him and Francois Allaire as a goalie coach. I feel like I had two goalie coaches on the team, which has been really helpful for me."
Varlamov did not have a strong 2015-16 season. Ranked 46th out of 74 active goaltenders, with a 0.914 save percentage, Varlamov fell short on the deliverables of a starting goaltender. With a new season on the horizon, the Avalanche do need to focus some of their attention better goaltending.
The advantage of having "two goalie coaches" isn't without its merits, but it might be worth starting Calvin Pickard a little bit more this season. The Avalanche brought in the young goaltender when there was already irreversible damage done during any given game, and while he was excellent in those match-ups, he really shone in games in which he started as well. Hopefully, the combination of Varlamov and Pickard, along with some fresh eyes in the form of Bednar, will make goaltending one of the Avs's strong suits this season.
While the players of the Avalanche team may miss Roy, who excelled in ways as a players' coach, the effectiveness of his partnership with the players was clearly waning. Bednar will hopefully bring discipline, accountability, and stability to the young Avalanche team, which has been floundering in recent years. Perhaps all they needed was a different form of guidance than the one that they were receiving in order to have an excellent and less frustrating 2016-17 season.
This article originally appeared on