Colorado Avalanche: 5 Players Must Step Up in Johnson's Absence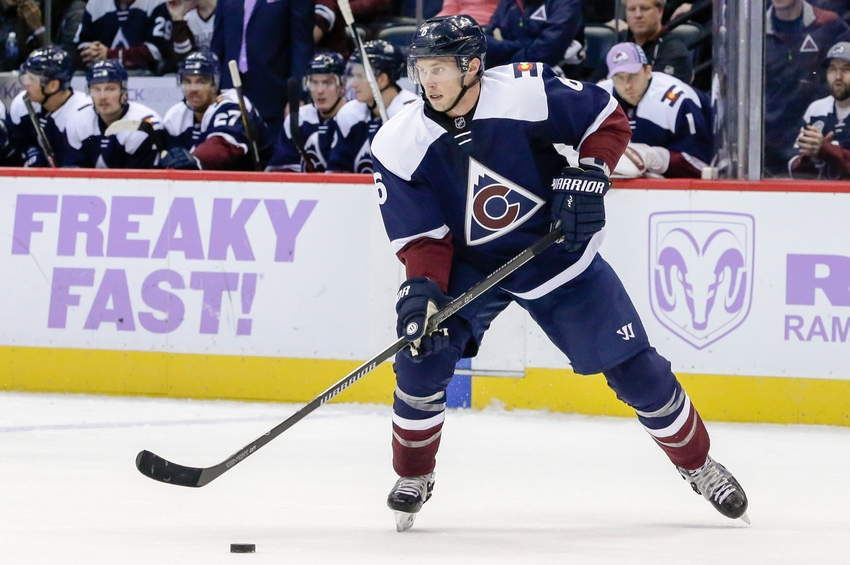 With cornerstone defenseman Erik Johnson out 6 to 8 weeks with a broken leg, five Colorado Avalanche players must step up in his absence.
The Colorado Avalanche lost their cornerstone defenseman on Saturday night. Erik Johnson will be out until mid to late January with a broken fibula.
This is a disaster for the team. The Avalanche, embarrassingly, are dead last in the NHL. Not last in the Central Division, as they have been for a while. Not last in the Western Conference, like they finished the 2012-13 season. They have the fewest points in the entire NHL — fewer even than the Arizona Coyotes and their cap floor team.
We've gone over and over what's wrong with the team — and we'll continue to do so — but there's no doubt defense has been part of the problem. Whatever you say about Erik Johnson being a true number-one defenseman (you know I think he is), the truth is he is the Colorado Avalanche's best defenseman. (Don't talk to me about Tyson Barrie — Nick Holden's playing better than him in New York.)
Let's have a quick look at the injury that took Erik Johnson out:

Johnson blocked a Tyler Seguin shot with his leg, and his fibula broke. Let's take a moment to celebrate something — EJ not only skated off the ice under his own power, he finished his shift first on a broken leg! That's a hockey player for you.
Anyway, the Colorado Avalanche are going to need five of their players to step up in Johnson's absence. (Number 5 might be a little surprising.)
Nikita Zadorov
Defensman Nikita Zadorov has been Erik Johnson's erstwhile defensive partner. He's such an exciting player. He's big and more than a little wild. In fact, I've likened him to a wild mustang.
Unfortunately, Zadorov's wild ways have been a problem for the Colorado Avalanche this season. It practically wouldn't be an Avs game if Zado didn't get a penalty. He's third on the team (behind Jarome Iginla and, naturally, Cody McLeod) for penalties with 24 minutes. Zadorov's undisciplined play even earned him a benching for a game.
It's tough for a young d-man like Zadorov. It takes quite a few seasons to become a seasoned, disciplined defenseman. It's very hard to balance physical play with that discipline.
Well, it's time for Zado to make more of a concerted effort to do so. He was a key piece in the Ryan O'Reilly trade. He's going to have to become more of a key piece in Erik Johnson's absence.
Johnson has been excellent between walking that fine line between physicality and discipline. Zado will have to mimic him to help the team.
Eric Gelinas
Eric Gelinas hasn't been given the chance he deserves. Like Nikita Zadorov, Gelinas is a big, young player with exciting prospects. He hasn't found his groove yet with the team because he's been scratched more often than not — and he was even put on waivers. This is a real mishandling of resources.
Well, with Johnson out and the vet (and Columbus Blue Jackets buy out) Fedor Tyutin hamped by recurring injuries, Eric Gelinas has his chance.
Gelinas has both size and strength. He's a great skater, so all that combined helps him muscle through the scrum on the ice. He's similar to Erik Johnson that way and in his style of play in general. What's more, I daresay his shot from the point is even more booming than EJ's.
Eric Gelinas needs to fight harder than ever for his roster spot. He should be the hardest working player on and off the ice. The Colorado Avalanche have had problems with effort and caring. Gelinas must show that he has that in spades.
As I observed in a previous post, he has more long-term potential than Tyutin. If Gelly can prove his value to the team, he might be guaranteed a roster spot even when Johnson returns.
Tyson Barrie
Tyson Barrie, unlike Zadorov and Gelinas, is a completely different type of player than Erik Johnson. EJ is a big, speedy two-way defenseman, while Barrie is a small rover. Defense is the first thing to go in Tyson's game, and he can get overwhelmed physically.
Right now Barrie is third on the team for scoring. That's how it should be. However, it's the points that allow him to be third that's troubling for the Colorado Avalanche — just 11 points (2 goals, 9 assists) in 23 games. As I observed earlier, Nick Holden is doing better (3 goals, 9 assists).
Barrie can't control what Holden is doing. However, he's disappeared a lot during games this season. That's not cool for a 25-year-old making $5 million in just his fourth full season in the NHL.
Barrie is going to have to become that offensive wiz that earned him that lucrative contract — and had the Edmonton Oilers drooling at the prospect of trading for him.
What's more, with EJ gone, Barrie must show more discipline in his defensive game. He's no Erik Karlsson on offense, so he's simply going to have to employ the positioning and stick work he's capable of to actually defend.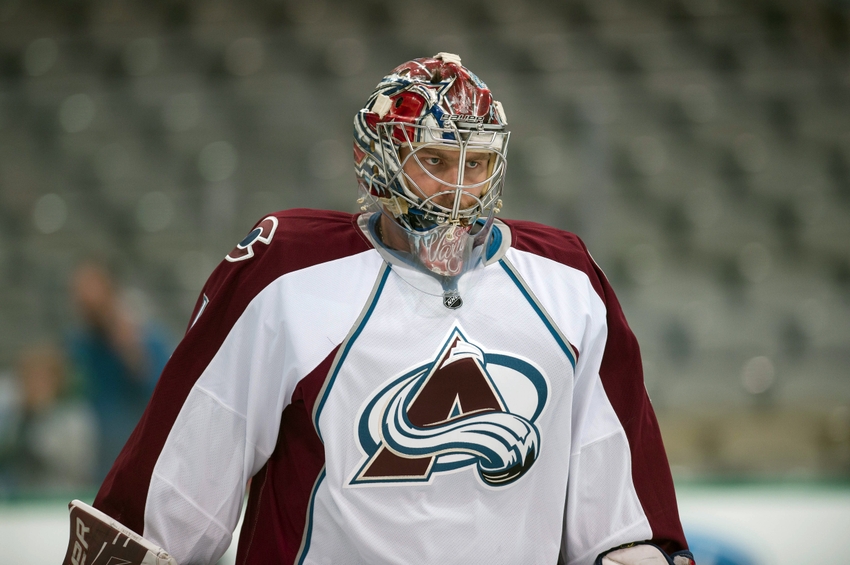 Semyon Varlamov
More from Mile High Sticking
Yes, I know Semyon Varlamov isn't a defenseman. Except, in a way he is — the goalie is the last line of defense in hockey.
As in previous years, the Colorado Avalanche have made Varlamov their number-one goalie despite inconsistent play. He's simply capable of keeping the team in a game they have no business being in because of sloppy play in front of him. No question he often doesn't receive the kind of support he needs.
However, Varlamov is also capable of costing the team games. He's been known to cheat the pass and also rely on his talent over skill. He can let in some soft goals — and I do mean more than one in a game.
Well, as long as Varlamov has the number-one spot while our number-one defenseman is out, he's got to work on consistency. No more cheating.
I daresay he also needs to find what Patrick Roy called swagger. The quiet Varlamov has never really shown that kind of cocky presence, and he's not likely to do so now. However, when he's on his game, he's got one of the coldest stares in hockey (see picture above). Opponents need to be subjected to a lot more of that.
Nathan MacKinnon
I've been a little hard on center Nathan MacKinnon this season. He's still a youngster at 21, but this is his fourth full season in the NHL. What's more, he's been named an alternate captain for the Colorado Avalanche this year.
Now, MacKinnon does lead the team in points. However, it's taken just 15 points (5 goals, 10 assists) to be top of the heap on the Avalanche. Nate should be soaring. Not only should he be near the point-a-game mark (and would it really be out of this world to expect him to be near Connor McDavid's 34 points?), he should be elevating his teammates as well. That's what you expect when you draft a player first-overall.
(To be fair, MacKinnon is third on the team for Corsi For at 52.8%, meaning the team is in control of the puck more often than not when he's playing.)
The truth is, Alex Tanguay has been known to say your draft position doesn't always translate into the NHL — it's about what you did before getting drafted. Prior to McDavid, the Edmonton Oilers could tell you all about that.
Well, with Erik Johnson out for up to two months, the Colorado Avalanche defense isn't going to be even as good as it was. We might see more goals going in — or at least even more shots.
That means it's up to the scorers to do just that — score. MacKinnon is one day soon going to be the highest-paid player ever in the Colorado Avalanche. He's already into his fourth professional year. It's time for him to pull the mantle of leadership around him and live up to the trust Colorado placed in him as the first-overall pick.
I'm going to call it now — the Colorado Avalanche aren't making the playoffs this year. However, it would be no fun to watch the Avs tank just so they could win the Nolan Patrick race. (He's the projected first-overall pick for 2017.)
Hopefully Colorado doesn't use the loss of its best defenseman as an excuse to lose. It's time for the Avs to pull themselves up by their bootstraps.
This article originally appeared on