Colorado Avalanche: 3 Players who Need to Step Up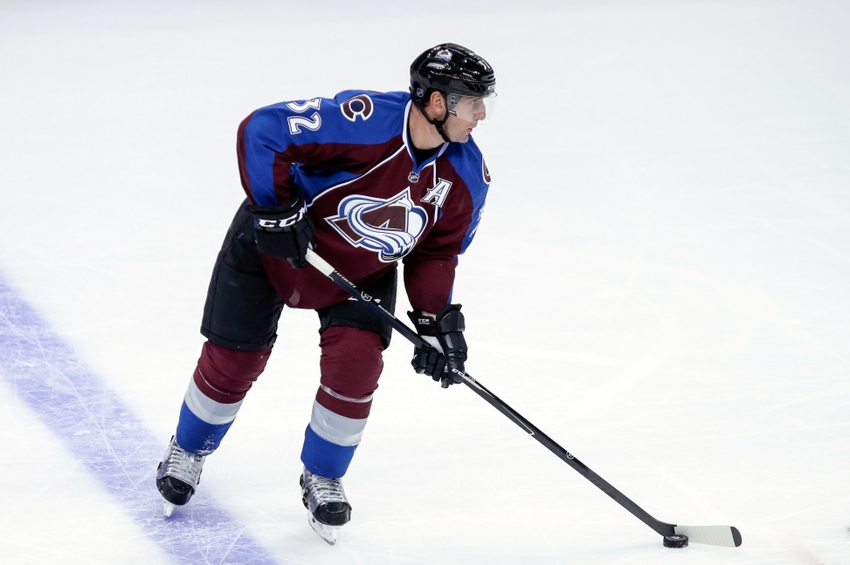 Three Colorado Avalanche players have important roles this season. They need to step up their game for the team to start winning again.
The Colorado Avalanche suffered their first loss under the new coaching regime when they were shut out by the Washington Capitals on Tuesday.
The sky is not falling, and it's not necessarily time for worry. After all, the game was the second of a back-to-back in which they faced first the reigning Stanley Cup champions followed by the reigning Presidents' Trophy winners. Plus, it's just the third game of the season, and the team is 2-1.
That said, the game against the Capitals showed some worrying trends. I already talked about one, that the Colorado Avalanche are taking too many penalties:
In addition to that, the Avalanche have gone down by two goals in all three of their regular season games. Part of this is because they're still being outshot in most games.
Anyway, like I said, it's just three games into the season, so it's not time to hit the panic button. That said, there certainly are players who are living up to their augmented roles/contracts — Erik Johnson, Nathan MacKinnon and Tyson Barrie come to mind. Plus Gabriel Landeskog is living up to the C on his chest.
There are three players who need to step up their game a notch, though, if the Colorado Avalanche want to keep on the winning side of their playing record.
Francois Beauchemin
Defenseman Francois Beauchemin got promoted to alternate captain this year. You know that irritates me a little because I thought Erik Johnson should have been given the letter — he's more than earned it in leadership, and he's a core player.
Nothing against Beauchemin — I do think he has tremendous leadership skills. Last season I saw them a lot in how he worked with players off the ice.
It's time for Francois Beauchemin to showcase his leadership skills on the ice. He's paired with premier offensive defenseman Tyson Barrie, so it's not like he's even seeing the toughest minutes like he did last year with Johnson as his partner.
However, in the game against the Caps, Beauchemin played more than 18 minutes, yet he managed no shots and just a single hit — this in a chippy game. He's only got two shots on goal for the season, against Pittsburgh. He has two points, assists, gained in the Dallas game.
Beauchemin's ice time has decreased with every game, from 23:42 in 32 shifts on opening night to 24 shifts for 18:38 against Washington. The Colorado Avalanche need better from their new alternate captain.
Mikhail Grigorenko
Forward Mikhail Grigorenko is one of the players who got a new contract over the summer — $1.3 million, which represents a healthy pay increase. He needs to prove he's worth that extra money.
More from Mile High Sticking
The coaching staff has given him the opportunity, starting him on the second line with centers Matt Duchene and Carl Soderberg. Those are excellent linemates.
Grigorenko looked like he was raring to go in the preseason as he led the NHL with goals. However, as we all know, the preseason doesn't count for anything.
Grigorenko has gotten a single assist thus far, against the Dallas Stars. Now, it's not exactly his fault that his stellar linemates haven't gotten going yet, except he's supposed to have both playmaking and play finishing abilities.
His ice time has also been wavering, with his fall occurring in the second game. That said, he did get dropped to the fourth line at times during the Washington game.
Grigorenko on a line with the exciting Matt Duchene should be an offensive dream for the Colorado Avalanche. It's time for that dream to get going.
Blake Comeau
Left wing Blake Comeau came out of the gates so strong last season. He played tight, gritty hockey.
This season, the grit is still there, but the discipline seems lax. He already has six penalty minutes for the season — including the inaugural penalty of the season during which the Dallas Stars scored.
Comeau has been relegated to the fourth line. However, he's on the first power play unit and also kills penalties. The team needs him to be the stalwart grinder he was last season.
And to do that, he'll have to stop taking undisciplined penalties.
The Colorado Avalanche still have the Florida teams to face before they come back to Colorado for a five-day hiatus. This is perfect timing for those three players to work out the bugs in their game.
This article originally appeared on