Chicago Blackhawks' Trivia Tuesday, Goal Scorers Edition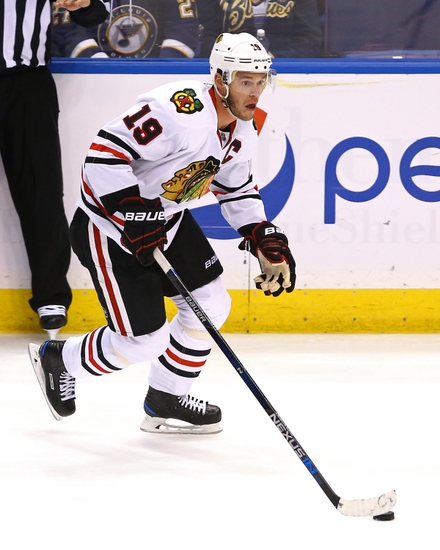 This week's Trivia Tuesday is all about putting the puck in the net
With hockey rapidly approaching, today's Chicago Blackhawks Trivia Tuesday looks at the time-honored tradition of scoring goals. It is simple: You have to score goals to win hockey games. Here are five trivia questions on Chicago Blackhawks goal scorers throughout the history of the franchise.
Question 1: Which Chicago Blackhawks player tied an NHL playoff record by scoring three shorthanded goals in six games against the Detroit Red Wings in the 1989 Norris Division Semifinals?
Presley spent seven seasons with the Blackhawks from 1984-85 to 1990-91. His best season was in 1986-87, when he had 32 goals and 29 assists.
For that season's playoffs, he had nine goals, the best mark of his career. In 355 games with the Blackhawks, he had 93 goals and 93 assists. For his career, he finished with 155 goals and 147 assists in 684 games.
Question 2: Which Chicago Blackhawks player scored twice, including the game-winner with 3:45 remaining in the third period, in a 4-3 come-from-behind victory against the L.A. Kings in Game 6 of the 2014 Western Conference finals?
Question 2 Answer: Patrick Kane.
Kane would finish the Stanley Cup Playoffs that season with eight goals and 12 assists, but the Blackhawks would lose to the Kings in seven games.
Question 3: Which three defensemen in Blackhawks franchise history have recorded hat tricks?

Redmond for his Blackhawks career had 71 goals and 156 assists in five seasons. Wilson had 225 goals and 554 goals with the Blackhawks before joining the Sharks for two seasons. He is currently the Sharks' general manager. Byfuglien had 55 goals and 54 assists in 260 games with the Blackhawks.
Question 4: Which five players each scored 20 or more goals for the Chicago Blackhawks in 2013-14?
Question 4's Answer: Marian Hossa (30 goals), Patrick Kane (29 goals), Patrick Sharp (34 goals), Andrew Shaw (20 goals) and Jonathan Toews (28 goals).
The mark was a career-best for Shaw, who was moved to the Montreal Canadiens this offseason. Sharp's 34 markers tied for the second-best total of his career. He also had 34 in 2010-11 and notched a high of 36 in 2007-08.
Question 5: Which two Chicago Blackhawks defensemen finished first and second in team scoring in 1995-96?
Chelios had 14 goals and 58 assists for 72 points that season. Suter had 20 goals and 47 assists for 67 points. The Blackhawks would fall in the conference semifinals to the Colorado Avalanche.
With the World Cup of Hockey upon us, here is an international hockey question.
Bonus Question: Which three Chicago Blackhawks won silver medals at the 2014 Winter Olympics in Sochi, Russia?
This article originally appeared on