Toews, Blackhawks bring Stanley Cup to Notre Dame game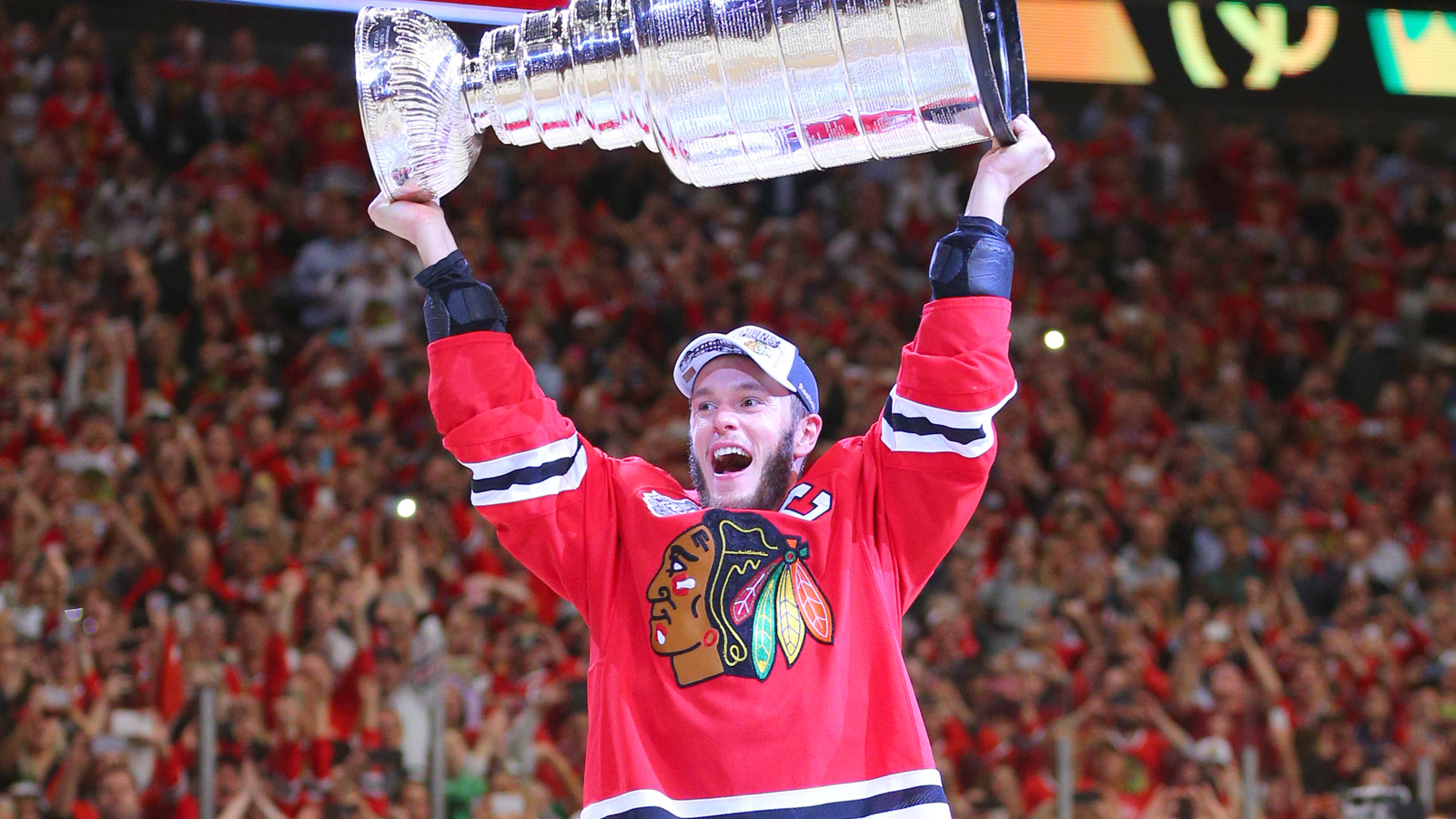 Chicago Blackhawks captain Jonathan Toews brought a familiar friend to his first collegiate football game.
Wearing a blue Notre Dame cap, Toews had the Stanley Cup in tow on Saturday afternoon as several of the Blackhawks joined him at Notre Dame Stadium to watch the host Fighting Irish battle Georgia Tech. Chicago opened training camp at Notre Dame over the weekend.
"It's been a blast," the Winnipeg native told Kathryn Tappen of NBC Sports during the second quarter of the contest. "We've been (practicing at Notre Dame) for three years and this is finally our first chance to take in a game, so it's pretty amazing. It's worth all the hype that you hear about all the time."
Toews and the Blackhawks saw a hat trick as Fighting Irish running back C.J. Prosise recorded three touchdowns to lead his team to a 30-22 victory.
(h/t Chicago Blackhawks)