Chicago Blackhawks F Jonathan Toews Injury Update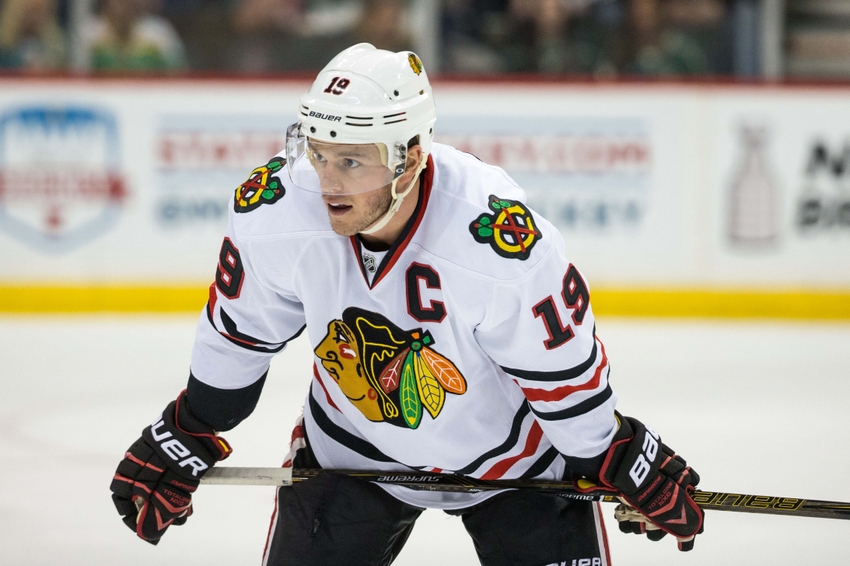 Jonathan Toews Has Missed Six Consecutive Games Since Being Sidelined With a Back Injury. Despite the Time off, Toews Has Made No Improvements and Will Be Sidelined at Least a Few More Games. The Blackhawks Will Need to Adjust in the Meantime.
Jonathan Toews has been sidelined for six games due to a back injury. The Blackhawks will be without their captain for at least three more days before Toews can return to the ice.
Blackhawks coach Joel Quenneville said that Toews' injury has not improved and the team will wait for improvement before letting Toews return to practice.
The lack of improvement means that that the Chicago Blackhawks will have to play a few more games before they see their captain return to the ice. Chicago will have to rely on their other top players to step up in Toews' absence until he can return.
Without Jonathan Toews
Toews currently has four goals and eight assists in a total of 21 games this season. Aside from his production, Toews has been a very important player in the rink and has been a game-changer for his team.
The Blackhawks will miss Toews' presence in the rink; his game and his energy are irreplaceable and being without your captain is a hard feat for any team.
Chicago's other top players, like Patrick Kane and Marian Hossa, will need to step up in their captain's absence. The Hawks have been 3-3 without their leader in the rink. Now, going into their next game, Chicago will need to keep a strong front.
Covering For The Captain
The Blackhawks' core has been doing a good job of being there when their captain can't. Hossa currently leads Chicago with 12 goals and Kane leads with 18 points. These two forwards have continued to produce to make up for their captain's absence.
Defenseman Duncan Keith has also been producing offensively and currently has 17 assists in the season so far. Forwards Artemi Panarin (10 G, 13 A) and Artem Anisimov (10 G, 12 A) have also boosted production and  have been keeping the offense flowing.
Chicago has been rallying to defend the team's first place spot in the Central Division. The Hawks currently hold their title with 35 points with the St. Louis Blues following, in second, with 32. Chicago will want to grab wins and maintain their status even more so with their captain sidelined.
The team needs to be able to continue producing if they want to stay in good shape in Toews' absence. Though losing a single player might not be the biggest loss, losing a key component and team captain can rattle any team.
The Blackhawks are fully capable of maintaining first place while Toews recovers from his back injury. Toews' injury was originally believed to be minor but concerns are beginning to grow as he remains sidelined. Regardless, Quenneville will keep Toews sidelined until they are both completely confident that the captain is ready to return.
Keeping Play High
Chicago's best players are rising in Toews' absence so that the team can stay ahead. Players who can continue to produce despite a team's injury losses are important and, luckily, Chicago is filled with offensive players are willing and able.
The Blackhawks will be without Toews for at least a few more games as he waits to return to practice. In the meantime, the Hawks will be putting their best play forward and are fully capable of doing so.
The Chicago Blackhawks' next matchup will be against the Arizona Coyotes tonight, Dec. 6, at 8:30 p.m (et).
This article originally appeared on