Blackhawks' Carcillo announces retirement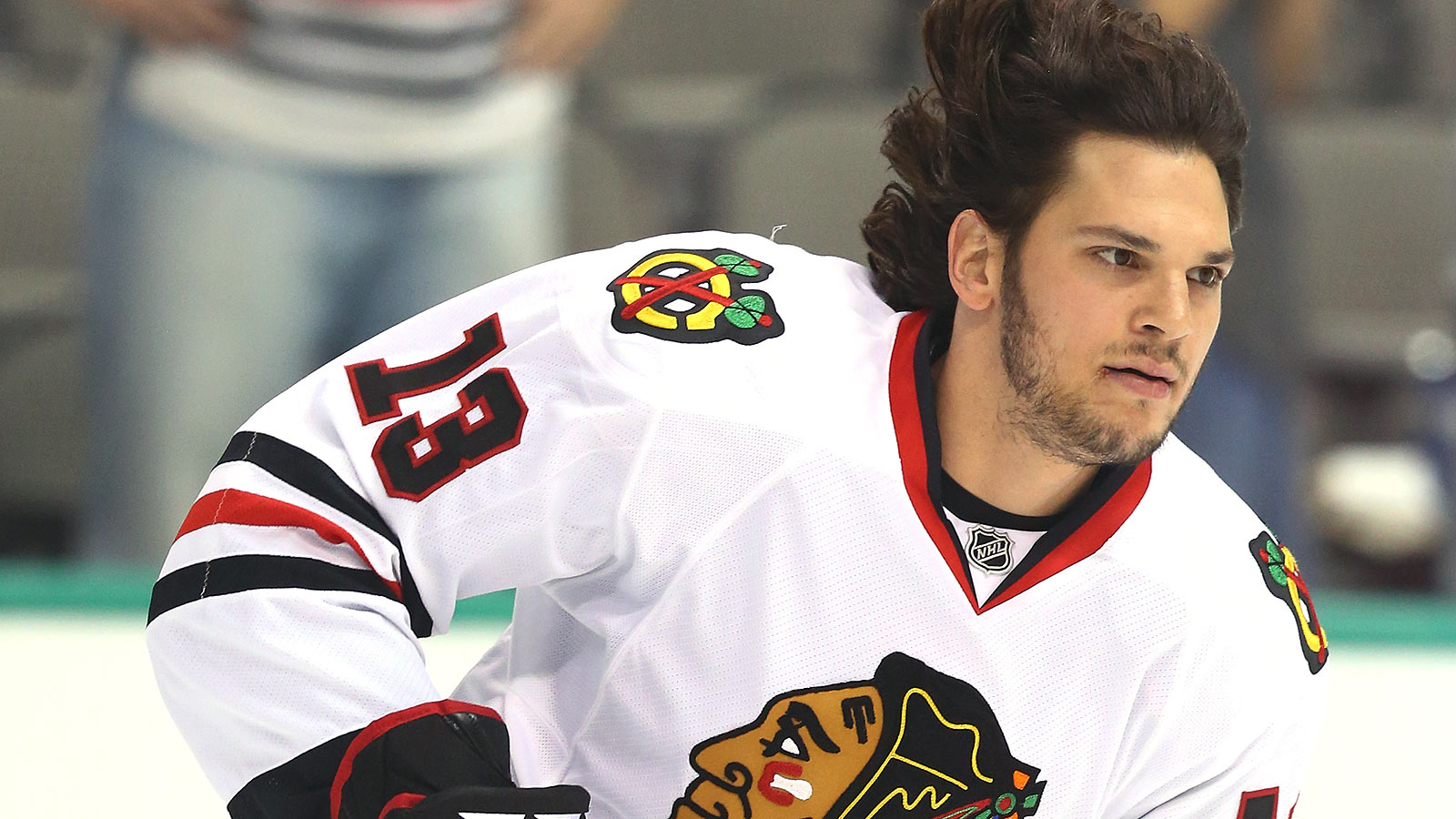 Daniel Carcillo has decided to call it a career.
After telling CSN Chicago's Kap & Haugh last month that he was "about 98 percent ready to move on," the Chicago Blackhawks forward made it official on Thursday by announcing his retirement in an emotional piece in The Players' Tribune.
As for his future plans, the 30-year-old Carcillo's already set them in motion by forming "Chapter 5", a non-profit foundation which assists NHLers in making the transition after their hockey-playing careers are over.
"My immediate goal is to help athletes transition to the next phase of their life – whether it's continuing education, finding internships with companies, or networking with other athletes who are dealing with the same issues," Carcillo wrote in his piece. "My mission is to help guys who are dealing with anxiety, depression, and uncertainty about their future. Not down the line, not next week, but right now."
A concussion limited Carcillo to just 39 games with the Blackhawks last season, but the campaign also saw his close friend and former NHL defenseman Steve Montador pass away. Carcillo did not suit up in the playoffs as the team went on to win its third Stanley Cup title in six years by besting the Tampa Bay Lightning in six games.
A two-time Stanley Cup champion, Carcillo recorded 48 goals, 52 assists and 1,233 penalty minutes in 429 career games with the then-Phoenix Coyotes, Philadelphia Flyers, New York Rangers, Los Angeles Kings and Blackhawks.
(h/t The Players' Tribune)
"My mission is to help guys who are dealing with anxiety, depression, and uncertainty about their future." – http://t.co/FTdGH0i3aN

— The Players' Tribune (@PlayersTribune) September 17, 2015
Congrats on a great hockey career. Thank you for being a part of two #StanleyCup championships in Chicago! pic.twitter.com/vJDdxaddRf

— Chicago Blackhawks (@NHLBlackhawks) September 17, 2015