Blackhawks' Bickell plagued by lingering vertigo symptoms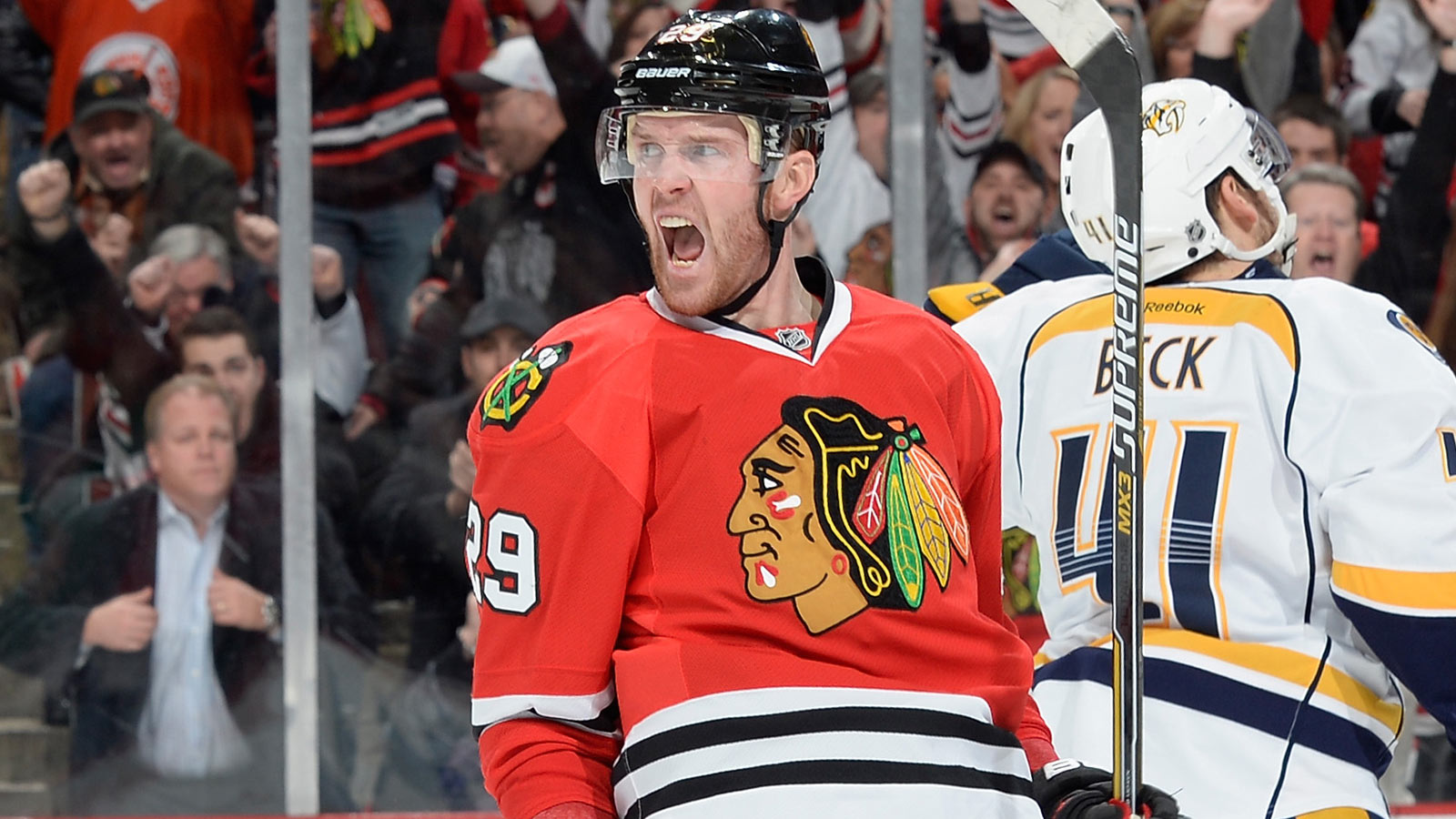 Chicago Blackhawks forward Bryan Bickell admitted to CSN Chicago that he is not entirely over the vertigo issues that bothered him during the Stanley Cup final in June.
"There (are) still symptoms over the course of different situations, but I'm working on it every day to get better and better – and hopefully it leaves sooner than later," the 29-year-old Ontario native told CSN Chicago. "You just want to be out there. Then (over) the course of the summer you think things are getting better, then you kind of take a couple steps backwards. But I think these last couple weeks we're taking the right steps and just need to stick with the system that's working and hopefully it doesn't have to take a couple steps backwards."
Bickell scored 14 goals and set up as many in a career-high 80 games last season, but was held to just five assists in 18 playoff contests. The 6-foot-4, 233-pounder sat out Games 1 and 2 of the Stanley Cup final versus the Tampa Bay Lightning, but Chicago was able to capture the championship for the third time in six seasons.
Bickell provided much better production during the Blackhawks' 2013 run to the title, when he scored the tying goal late in their clinching victory over the Boston Bruins. He finished that postseason with nine goals and eight assists.
(h/t CSN Chicago)
BTW, Bickell expects to be able to control his vertigo symptoms. Was out there today in both scrimmages. #blackhawks

— Tracey Myers (@TramyersCSN) September 18, 2015