Carolina Hurricanes Stories: Another Link In The Chain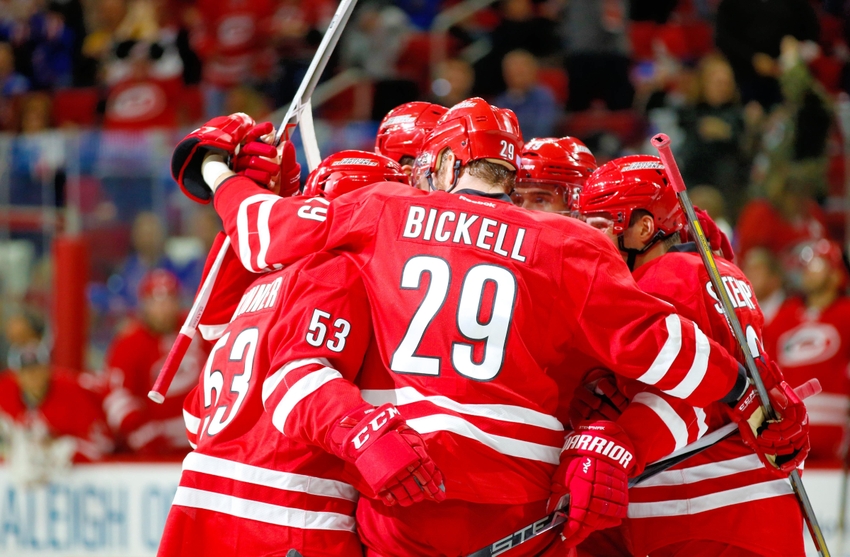 It's Sunday and that means another mess of Carolina Hurricanes links to settle down all the Thanksgiving leftovers in your stomach
Well, the Carolina Hurricanes lost another tough one to the Ottawa Senators last night 2-1.  That makes three games in a row where the score was 2-1, and Carolina has only been on the right side of that score once.  That make tonight against the Florida Panthers pretty much do or die for the team if they want to keep their playoff hopes alive.  The Panthers, like the Hurricanes, are trying to climb out of the hole they put themselves in to start the season so this game will be just as crucial for them as the Hurricanes
On To The Links!
This article over at The Hockey Writers covers some of the new additions to the Hurricanes team this year and how they have performed.  It is a nice overview of the performances of Sebastian Aho, Teuvo Teravainen, and Lee Stempniak
Canes and Coffee take a look at the call-up of Michael Leighton during Eddie Lack's stint on the IR.  Leighton is on fire down in Charlotte, and a lot of people wanted him called up at the start of November.  Cam Ward's stellar play during the month has cooled those cries a bit, but if any cracks start to show expect them to return.
The Bleacher Report writes about the Hurricanes and how they are a team to be feared if they could get a hot goaltender.  Well now it seems like the Hurricanes have one, the question is if
they'll take advantage of it and play themselves into the playoffs.  If history is any record the Carolina Hurricanes need to bank as many points as they can while Ward is playing well because we all know too well that he will eventually come back to earth.
The Hockey News wrote a piece about Jeff Skinner.  Not really a great in-depth article, but still it is nice to see the Carolina Hurricanes get some national press for a change.  And this one checks off all the major boxes when it comes to talking about the Hurricanes so it's still a good read if not an especially enlightening one.
Things are definitely going to be rough from here on out for the Hurricanes.  In addition, the loser point makes gaining a lot of ground quickly almost impossible.  Like before, the Hurricanes will need some help from their opponents, but now they'll need a lot of help.  Let's hope it all starts with a win tonight against the Panthers another team in the hunt for a wildcard spot
This article originally appeared on