Carolina Hurricanes Sign Goaltender Michael Leighton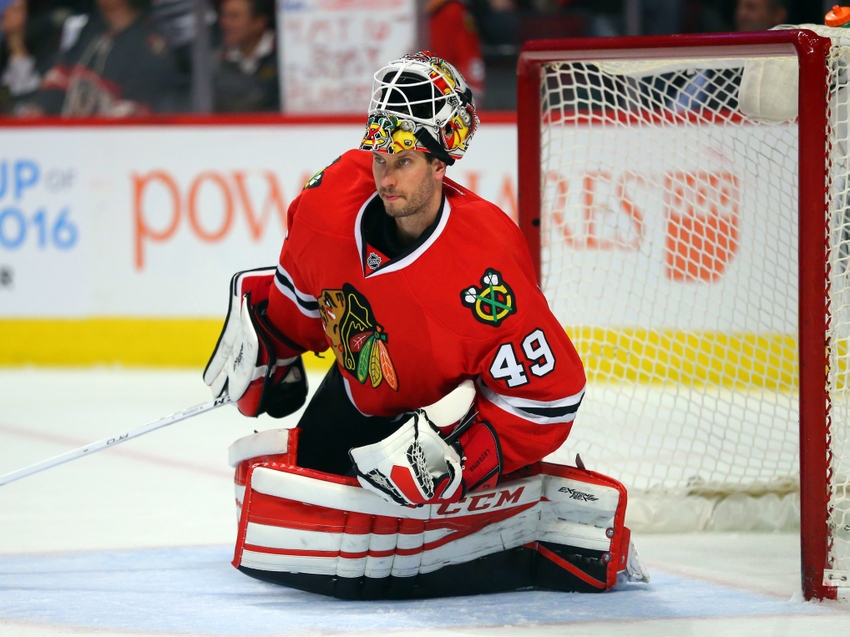 The Carolina Hurricanes have signed goaltender Michael Leighton to a one year, two-way contract. This will be his second stint with the Carolina Hurricanes.
The one year deal will pay the 35 year old goaltender $700,000 at the NHL level or $250,000 at the AHL level. The veteran goalie has played 106 NHL games earning a 35-41-14 record.
Leighton played with the Carolina Hurricanes from 2007 until 2009 before being claimed by the Philadelphia Flyers. During his last significant season of NHL play he led the Flyers to a deep playoff run that ended just shy of a Stanley Cup.
Over his career Leighton has played games in over 11 different seasons posting a career 2.96 GAA and a .901 save percentage. Since 2010 he has been mainly used as an AHL goaltender but has played games for the Flyers and Blackhawks.
Veteran Goaltender Added to Bring Experience at AHL Level
Though this looks like a perennial recycle job by the Carolina Hurricanes, the move has a low impact with the day to day operations in Raleigh. Eddie Lack still has a very firm grasp on the second position on the depth chart.
This move was not to create competition at the NHL level, but to add depth at the AHL level. The two way deal means that he will spend a majority of his time in the AHL playing with goaltender prospect Alex Nedeljkovic.
The signing adds flexibility to the entire organization. He can serve as a backup at the AHL level to take pressure off of a young prospect. He can also serve as a replacement if Nedeljkovic plays his way into an NHL opportunity this season.
Leighton can serve also as an emergency goaltender in case of injury to either Cam Ward or Eddie Lack. Due to the terms he can go straight back to the minors without another team claiming him off of waivers.
He will serve as a veteran leader to the Charlotte Checkers this season. The only way Leighton sees action with the Carolina Hurricanes this season is if there is an injury to one of the goaltenders, and coaches don't feel confident with Nedeljkovic.
This article originally appeared on