Carolina Hurricanes Prospects Update: Slow Starts a Continuing Theme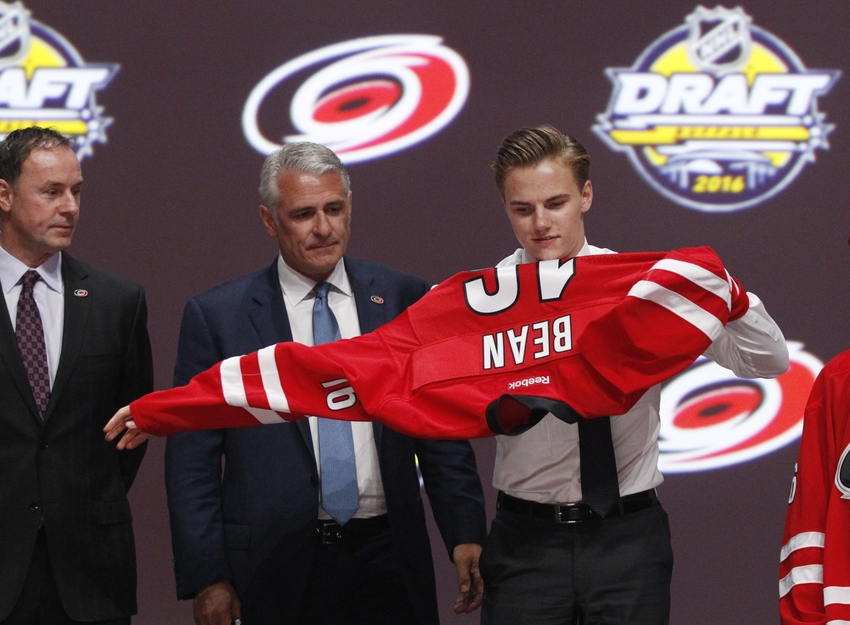 With the Carolina Hurricanes struggling early this NHL season, let's take a look at how the Canes prospects are fairing so far this year.
The Big Name Prospects
Jake Bean:
The first of Carolina's two 1st rounders in 2016, Jake Bean is an offensive defensman with loads of potential. Last season, he was nearly a point per game as a d-man, which is insane considering he was draft eligible. This season hasn't gone according to the script though. After 3 games and 2 assists, Bean hurt his hand and has been out ever since. Luckily for his team, the Calgary Hitmen, and Hockey Canada, Bean's return should be fairly imminent. If Bean plays in the World Juniors, which he should assuming he is healthy, he should be a difference maker on Canada's blue line and powerplay.
Julien Gauthier:
Maybe joining Bean on Team Canada is Julien Gauthier. The other Canes 1st rounder from last summer, Gauthier is a huge power forward who can shoot and score with ease. Or, at least that was the case. So far this season with Val-d'Or, Gauthier only has 5 goals in 12 games. That's far off his pace from last season. The good news is that Gauthier has 11 assists which is only 5 off his total from last year. Many draft experts thought the winger had selfish qualities and tunnel vision around the net. This season, he looks to have balanced out his offensive instincts. It is good to see some development with Gauthier's vision and passing.
Haydn Fleury:
Fleury is the forgotten man in the Hurricanes prospect system. The rise of other defensmen in the system has thrown the former 1st rounder into the shadows. In his first professional season with Charlotte, Fleury is struggling to produce offense but is finding success in other ways. He is a plus 3 after starting the year slowly in that regard. The other impressive aspect of Fleury's game right now is his discipline. He has only committed one penalty this year. That shows he is up to the speed of the professional game. If the former Red Deer Rebel can start producing a bit more in the opposition zone, Fleury maybe able to make a cameo with Carolina before the season's over.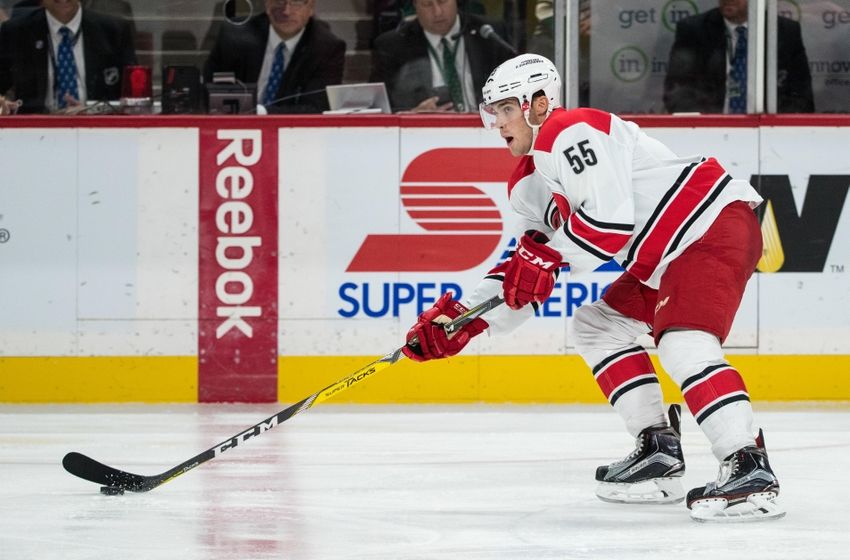 The Checkers:
Roland McKeown:
One of the major surprises out of training camp was Roland McKeown. Even though he never got ice time, he made the Hurricanes out of training camp, beating out lots of other players who many felt were ahead of him. He failed to make his debut, but has been a consistent performer for the Checkers of Charlotte. Like his fellow rookie Fleury, McKeown hasn't found twine yet, but has registered 3 assists and an even rating. With the long term injury of Justin Faulk, there may be an opening to see what McKeown can do at the NHL level.
Alex Nedeljkovic:
The story so far this season for Carolina has been its shotty goaltending. Unfortunately, that theme has infected the Checkers as well. More specifically, Nedeljkovic. In only 4 appearances for Charlotte, 'Ned' has been shaky to say the least. His .862 save percentage is evidence of that. Luckily, there is still lots of promise for Nedeljkovic. He should be able to adjust to the professional game's speed and be able to show off his athleticism. He also has the legendary Curtis Joseph as a mentor.
Lucas Wallmark:
The 21 year old Lucas Wallmark had a wonderful year in Sweden last season. Now, in his first North American season he is trying his best to adapt his game to this continent. Like the entire Checkers lineup, Wallmark started slowly. Of late however, Wallmark has come on a bit. He now has 6 points after 10 games. The issue going forward for Wallmark will be his agility. In the modern NHL, the Swede might have trouble catching up to the league's speed.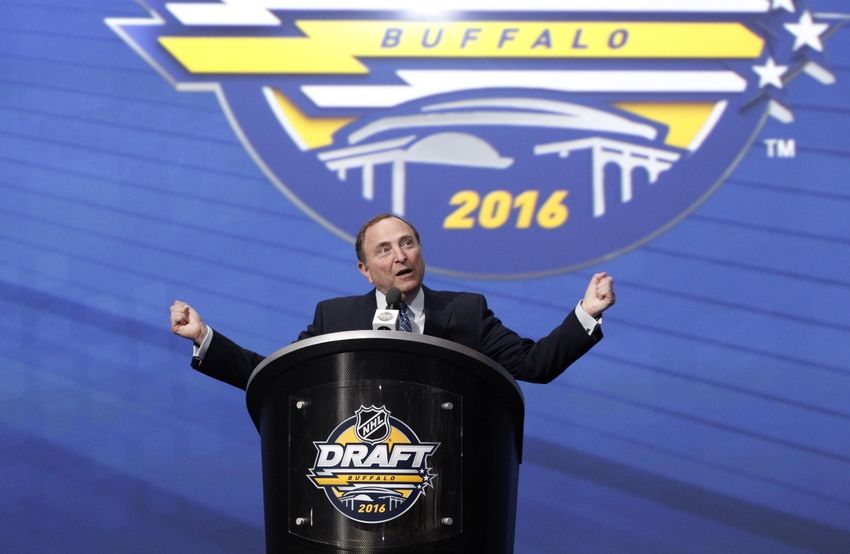 Other Notable Performers:
Nicolas Roy:
After dominating the 'Q' last season, Roy was promoted to captain of the Chicoutimi Saguenéens. Despite a slow start, Roy has picked up his play in a huge way. He has 27 points through only 16 games. If Roy continues to be this dominant in junior hockey, don't be surprised if he plays an important role for Canada at the World Juniors.
Callum Booth:
Drafted three picks before Roy was Callum Booth in 2015. After an alright 2015-16, Booth is a rock for the Quebec Remparts in 2016-17. He has 2.6 GAA and is saving 92% of the shots he is facing. He is probably the 2nd best goalie prospect behind Nedeljkovic.
Aleksi Saarela:
Getting injured in pre-season really has hurt Saarela's start to the year. Now healthy, Saarela is 8 game into his season and hasn't hit the back of the net even though he did 20 times the previous year. His team, Lukko, is worst in the Finnish Liiga, so hopefully Saarela's inclusion in the Finnish World Junior team will turn his play around.
David Cotton:
Drafted in 2015, Cotton played in the USHL last season. Now in his freshman year at Boston College, he is showing that he has no problem adapting to the college game. Playing on the Eagles 2nd line, Cotton has 8 points in 12 games.
Warren Foegele:
Foegele made the interesting decision to jump from college to junior hockey in the middle of last season. This is his first full season with the Kingston Frontenacs and he is producing at his same clip as last year, a point per game. The only difference is Kingston isn't very good this year.
Janne Kuokkanen:
The Hurricanes most recent 2nd rounder jumped from Karpat (Sebastian Aho's old team) to play in the OHL with the London Knights. The Knights are loaded and Kuokkanen has fit right in. He is top 20 in the OHL in points with 22 in 15 games.
This article originally appeared on