Carolina Hurricanes' Problems: What Needs Fixin'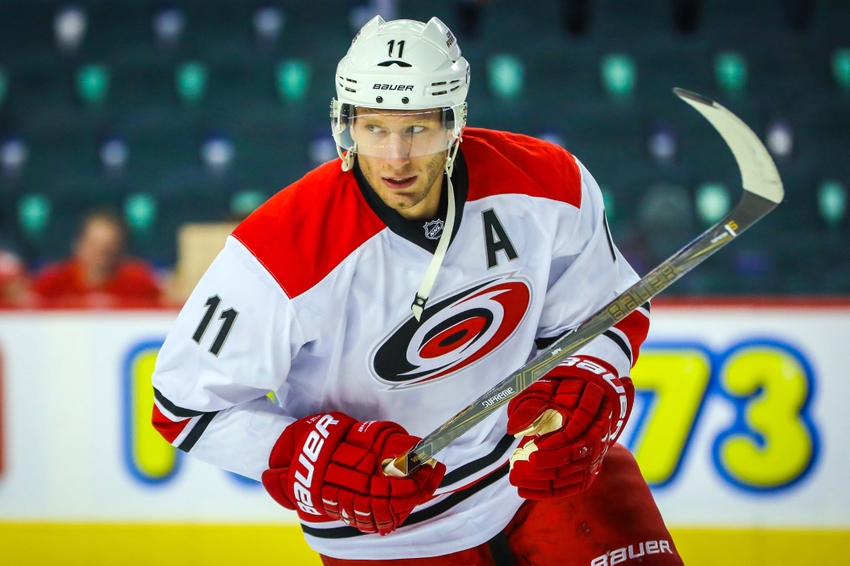 The Carolina Hurricanes won big against the Capitals on Saturday but there are still serious issues
It seems like with every win this season, the Carolina Hurricanes appear to be turning the corner towards the team everybody thought they would be.  That appearance ultimately becomes a mirage as the Hurricanes then go on to lose their next game.  In fact, Carolina has yet to win two games in a row this year.  That's right the Canes have yet to have a single win streak.  So while beating the Capitals 5-1 feels great, there are still a lot of issues wrong with this team that management needs to address if they want to make the playoffs.
1. Another Scoring Line
Sure the Jordan Staal, Sebastian Aho, and Teuvo Teravainen were responsible for three goals in the Canes last game.  Staal and Teravainen also connected for one more on the power play.  But that was only for one game.  Every other game before last night the Hurricanes struggled to find any scoring that wasn't from the Jeff Skinner, Victor Rask, Lee Stempniak line.  Up until the last game those three scored forty percent of the points for the team and forty-six percent of the goals.  If the Staal-Aho-Teravainen can keep up the pace then all is good, but if not then Carolina still has a goal scoring problem that desperately needs solving.
2. Goalie
Yes, Cam Ward has played well in November.  His SV% for this month is .932 and he's only posted one game below .920 as well.  That one game was a .885 stinker against Anaheim, but still, Ward played remarkably throughout November so far.  Again just like one game doesn't stop a trend, a handful of games doesn't overturn a mountain of data.  Cam Ward's play has been remarkable in this month.  But remember October?  It was a fitting month for the stats Ward posted because his game had more holes in it than a jack-o-lantern.  Ward's SV% for October was a pitifully low .869.  That number was bad enough to put him in the bottom five in the entire NHL.  Let's see how he's playing halfway through December before the Canes can declare their goalie problem solved.
3. Dependable Third Defense Pairing
The Carolina Hurricanes third defensive pairing is a nightmare.  Ryan Murphy, Noah Hanifin, and Klas Dahlbeck have done little to instill confidence in their defensive ability.  Sure some idiots argued Murphy may have been a good defenseman last year, but he was wrong and I wouldn't listen to him.  Murphy is, unfortunately, a disaster and probably a waste of a first round pick.  Hanifin seems to play better with Ron Hainsey, but what happens when Faulk returns from the IR?  And Dahlbeck, well Dahlbeck is perhaps the worst of them all giving up the most Scoring Chances against per 60.  Maybe Matt Tennyson can come in and solidify the pairing with Dahlbeck, or Hanifin once Faulk returns from IR.  Not sure but the Hurricanes need to fix the issue, and soon if they want to pull themselves back into the playoff race.
Winning is a lot of fun, and beating the Capitals is always the best, but if Carolina doesn't move to solve the issues soon wins will remain few and far between.  Hopefully, GM Ron Francis sees this and decides to make some moves.  Because if he doesn't, not even the hockey gods themselves could get this team as it is into the playoffs.
This article originally appeared on