Carolina Hurricanes Player Power Rankings: All Hail the TSA Line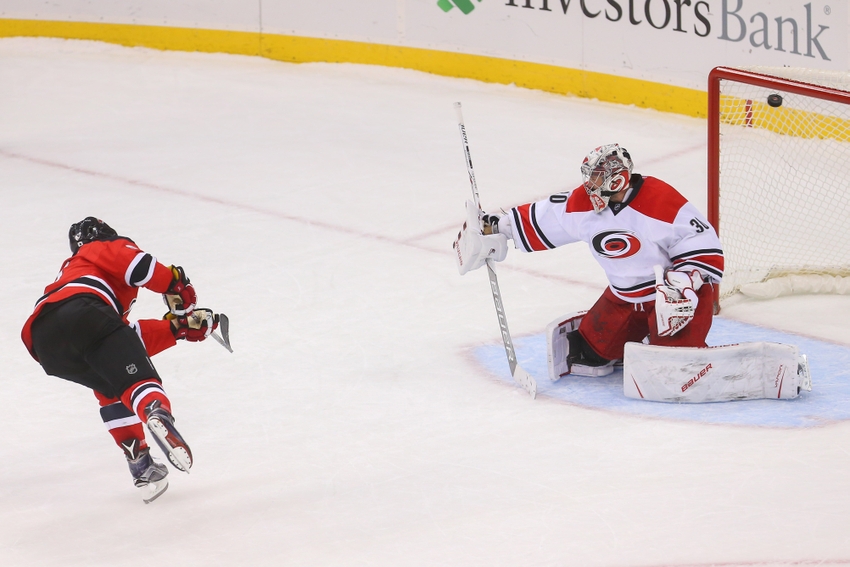 Like the weeks before, this one seemed destined to be another disaster, but the Carolina Hurricanes managed to turn it around against the Caps on Saturday. The TSA line was a big part of that and a big part of this week's rankings.
After some much needed line juggling and call-ups, the Carolina Hurricanes ended this week on a high. They defeated the Washington Capitals 5-1 on Saturday. There was still an entire week before that though. Some players shined, others lost their place on the rankings. Take a look.
The Best of the Canes: 1-3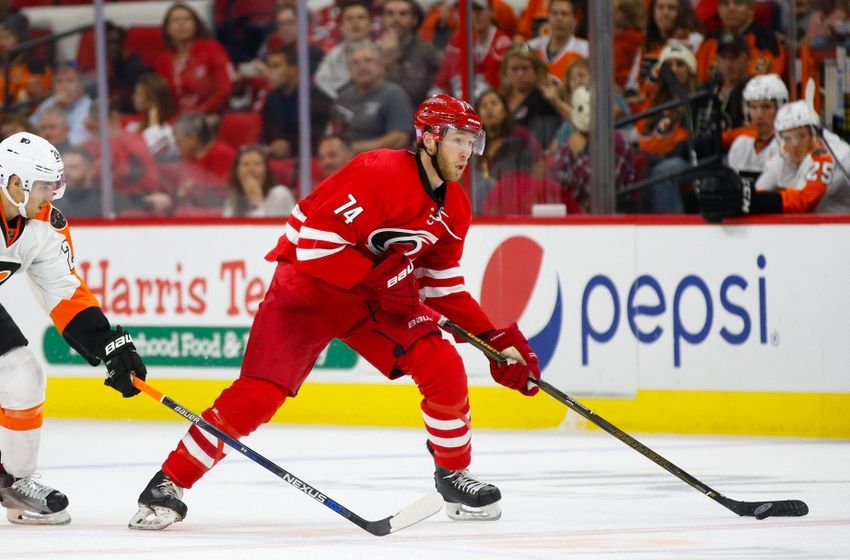 1
Jeff Skinner
13GP, 6G, 7A
Last week:
3GP, 1A
Last rank:
1
The goals aren't flying off the shelves as they had previously, but Jeff Skinner's offensive domination is now an every game occurrence. Even when the team is getting thoroughly beaten on both ends of the ice, Skinner always looks likely to score. His stick-handling and passing are equally as dangerous. He made a beautiful assist on Rask's goal against Anaheim. Skinner could have easily grabbed a goal or two against Washington. If this form continues, he is going to stay atop of this list for the foreseeable future.
2
Victor Rask
14GP, 6G, 6A
Last week:
3GP, 2G
Last rank:
3
After failing to register a point last week, it looked certain Rask had hit a wall after exploding off the starting line. It seems Rask may have already hurdled that wall. In a bounce back week, Victor Rask pocketed 2 goals, both of which were great finishes in tight around the net. In previous seasons, Rask wasn't always keen to use his deceptive and underrated shot. Now that he has confidence with it, he has become a much more dangerous offensive player. He is doing it in different ways too. Rask will drive the net and score a hard fought goal or he may snipe a corner. As we've repeatedly said, he just keeps impressing.
3
Jaccob Slavin
14GP, 1G, 4A
Last week:
3GP, 2A
Last rank:
2
In defense of Jaccob Slavin, the only reason he falls in this week's rankings is because Rask scored twice. Take nothing away from the second year pro, he is still spectacular. The absence of Justin Faulk gave Slavin the opportunity to play on the ice in a more offensive role. He didn't show any weakness, adding 2 assists this week. The kid played nearly 25 minutes per game on average this week and still came out this week a +2. It's a real shame Slavin doesn't get the attention he deserves. He is a special player.
The Middle of the Pack: 4-6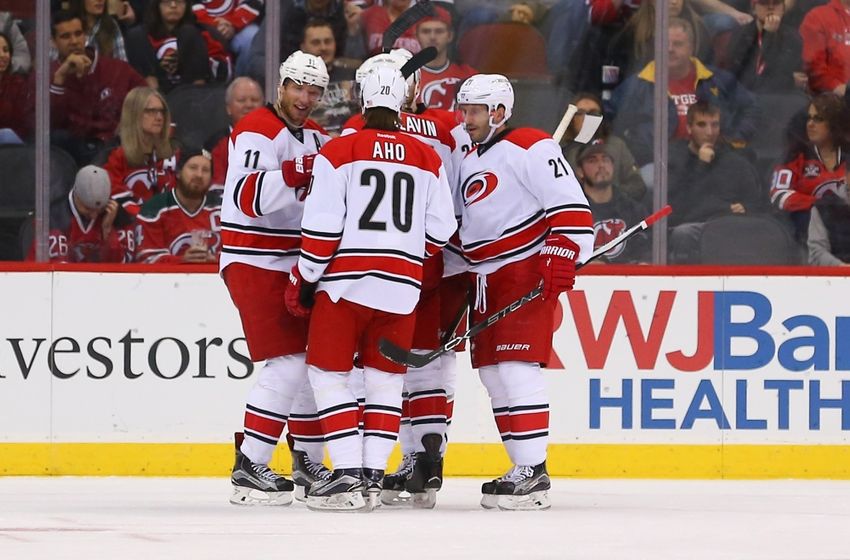 4
Jordan Staal
14GP, 5G, 4A
Last week:
3GP, 2G, 3A
Last rank:
8
Finally. After a month of being surrounded by offensively inept wingers, Head Coach Bill Peters finally gave Jordan Staal some help. Teravainen and Aho flanked Staal on Saturday and thus the TSA line was born. The line had immediate chemistry, scoring 4 of Carolina's 5 goals against Washington. With 9 points in 14 games, Staal's offense is finally catching up to everything else. His new line isn't going to be that awesome every night, but it should allow him to a more dynamic center. He was the biggest mover this week.
5
Sebastian Aho
14GP, 2G, 7A
Last week:
3GP 2G, 2A
Last rank:
6
Finally x2. It took a little bit, but Sebastian Aho finally scored his first and second career NHL goals. The TSA line dominated the Capitals, but it was Aho who really shined. Every shift, he managed to be a positive influence for Carolina. Whether that was with steals, working the cycle, or making great passes. Saturday was the first of likely many great Sebastian Aho nights.
6
Brett Pesce
14GP, 3A
Last week:
3GP, 1A
Last rank:
5
Like his buddy Jaccob Slavin, young Brett Pesce was equal to all tasks this week. Pesce continues to be the best defensive player the Hurricanes have. We documented his exploits a week ago. The only complaint is Pesce's offense. So far in his career, he hasn't been as good as Slavin in the o-zone. It's not really a problem for Carolina, but it could certainly help the team down the road.
The Others: 7-10
7
Teuvo Teravainen
14GP, 4G, 4A
Last week:
3GP, 2G, 3A
Last rank:
Not Ranked
We published a piece on Teuvo Teravainen's early struggles a little bit ago. Maybe he read it because he really turned it on this week. After scoring against Anaheim, the T of TSA was great this past weekend. The addition of Jordan Staal at center will help him get more opportunities and he has already shown chemistry with Aho. Expect more good play from Teuvo.
8
Lee Stempniak
14GP, 4G, 4A
Last week:
3GP, 2A
Last rank:
4
Someone had to fall. With so many rising performers, Lee Stempniak took a back seat this week. Stemp's early explosion has simmered way down, however, he still remains a good player. Reports say he might be off the 1st line for a bit. That may help someone like Elias Lindholm, but not Stempniak. The veteran is trending downward.
9
Cam Ward
10GP, 2.76 GAA, .901 S%
Last week:
Record: 1-1, .952 S% against Capitals
Last rank:
Not Ranked
Credit must be given where and when credit is due. Cam Ward was pretty darn good this week. A couple good showings, especially against Washington, has firmly cemented him as the go to guy. That's not to say he is the starter now and forever, because he likely won't be down the road.
10
Noah Hanifin
14GP, 7A
Last week:
3GP
Last rank:
9
The good? Noah Hanifin is probably the best skater on the team, is doing well quarterbacking the powerplay with Faulk out, and has a team high 7 assists. The bad? At the moment, Hanifin is a defensive liability. He currently owns a team worst -8 rating. So where does he end up? At number 10. On the list, but hanging off the cliff.
This article originally appeared on