Carolina Hurricanes: First Half Observations
Justin Gilliland/FanSided via Cardiac Cane

Fansided
The Carolina Hurricanes are halfway through the season and here's our observations
The Carolina Hurricanes are at the mid-point of this season. They are playing at a high level and doing it in the toughest division in hockey. This year, four of the top five teams (Columbus, Washington, New York Rangers, Pittsburgh) in the league play in the Metropolitan division. Currently, the Hurricanes sit only three points out of a wildcard position behind Philadelphia. While Carolina is not yet firmly in playoff position, they have been impressive and are giving Caniacs a glimmer of hope for the postseason.
Jeff Skinner is the Hurricanes' best player (again).
Jeff Skinner is the Carolina Hurricanes' best player and it is not even close. He leads the team in points, power play points, and shots. Skinner is on pace for 30 goals and 34 assists, which would be the highest scoring season of his career. He has created 111 scoring chances– tied for third-highest among forwards in the league.
Skinner is getting it done on both ends of the ice, too. Perhaps surprising to some, he is tied for third in the NHL in takeaways. His skating also seems to improve each year. Watch Jeff Skinner use his feet to create a grade-A scoring opportunity.
Killing the narrative that he is a one-dimensional player, Skinner is becoming one of best Hurricanes players in years. At only 24 years old, he is already the second longest tenured Hurricane and a veteran on the team. For the first time in his career, he wears an "A" on his sweater, but his performance makes a case that he should be the franchise's sixth Captain.
Sebastian Aho has exceeded expectations.
Coming into this season, Canes fans and NHL pundits anticipated great things from Sebastian Aho. However, many questions surrounded Aho over his move to North American hockey. Could he adjust to the smaller rink size of the NHL? Does he have the body type to compete among NHL talent? Aho has not only adapted to life in the National Hockey League but thrived.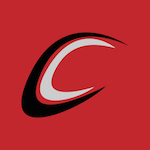 Apply to Cardiac Cane.
Start your application process by filling out the fields below
Aho has tallied 10 goals and 13 assists, which is good for third on the team. "Seabass," who currently ranks seventh among all rookies in scoring, started the season rather slow. He did not register his first goal until his fourteenth NHL game. Since November 12th, though, he has potted ten goals and seven assists, a .63 point per game pace. Aho really flourishes in overtime and shootout scenarios. The Hurricanes only won five games this season in contests decided by overtime or a shootout; three of these wins came from the stick of Sebastian Aho. Seabass scored two shootout goals this year, which places him fourteenth overall and second among rookies.
When Ron Francis drafted Aho 35th overall in the 2015 draft, many fans and analysts were skeptical. Every shift he plays not only proves them wrong but also shows that Carolina obtained a first-round talent in Aho. At only nineteen years old, Sebastian Aho still has room for improvement. If his first 41 games are any indication, he will be an elite player for the Canes for many years to come.
The Hurricanes rely on their young core.
With an average age of 26, the Hurricanes are the sixth youngest team in the NHL. This season, players 24 years or younger have scored 63 percent of the Carolina Hurricanes' goals and played 67 percent of the team's minutes. The Canes top four scorers– Skinner, Rask, Aho, and Teravainen– lead the youth movement with 44 goals among them. Jaccob Slavin and Brett Pesce, an elite defensive pairing, are both 22 years old and only one year removed from their rookie campaigns. Four-time All-Star and Moe's poster boy, Justin Faulk, is considered a veteran but does not turn 25 until March.
With the exception of Jordan Staal, all four alternate captains are under the age of 24. By giving the leadership nod to young players, Ron Francis and Bill Peters have instilled this group with the confidence needed to compete. There is something to be said for the unwavering confidence management has in this group and it is starting to pay dividends. In recent years, Caniacs have talked about the possibility of tanking for the upcoming draft as early as November. This season, however, is different. Not only are the young Hurricanes exciting to watch, they are making a serious playoff push. Only three points out with two games in hand, the Canes have a good chance to make the playoffs for the first time in eight years.
The Hurricanes' goal-tending situation is….interesting.
The resigning of Cam Ward during the last off-season left many fans scratching their heads and shaking their fists. At the time, no one could make sense of Ron Francis' latest move. Only halfway through the season, Francis has again proved why he is one of the best general managers in the league. So far in the 2016-2017 season, Cam Ward has posted a .915 save percentage– his best since the 2011-2012 season. Ward's goals-against per game is 2.28, which is the best of his career. After years of less than stellar play, Ward is finally looking like an NHL-caliber goalie.
Ward has played in 35 of the team's 41 games. This is partly a testament to how well he has performed. It can also be attributed to the lack of a viable backup option. Eddie Lack, who has been sidelined for most of the year due to a concussion and on Injured Reserve, has only appeared in five games. The Carolina Hurricanes signed Michael Leighton this off-season presumably to back up Daniel Altshuller in Charlotte. After Lack was concussed, Leighton got the call to join the team in Raleigh. On November 27th, he recorded his first NHL win since 2010. Leighton has appeared in three games for the Canes. The team's goalie situation is so dire that they offered a PTO to their equipment manager, Jorge Alves. It's a feel-good story but speaks volumes of how much trouble the Hurricanes would find themselves in if Ward was injured.
Goalies, and hockey players for that matter, do not usually elevate their game after the age of 30. At the age of 32, Cam Ward is playing the best hockey he has in years. Only time will tell if Ward can sustain this level of play, but it is safe to say that Carolina's success is riding on the shoulders of the twelve-year veteran.
This article originally appeared on