Carey Price To Miss Montreal Canadiens Season Opening Game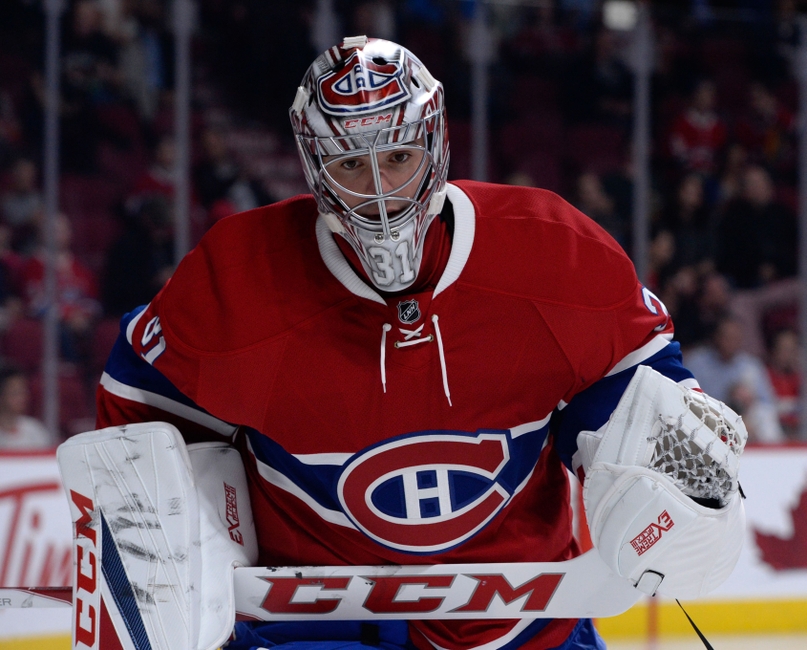 The Montreal Canadiens announced earlier today that Carey Price will miss the season opening game tomorrow night with the flu. The Habs head into Buffalo to take on the Sabres to begin the 2016-17 campaign, and will do so in the same way they had to play most of last season – without their star goaltender.
Those games went horribly last season as the Canadiens got off to a great start but ultimately fell to the bottom third of the league by season's end. In fact, the Habs had the best start in franchise history, and were first in the National Hockey League's standings on December 1.
After Price was injured, the Canadiens were the worst team in the league for the duration of the season. Montreal won't have to worry about a long-term absence as Price is out with flu, and not a serious injury.
Price has not played in the NHL since November 25, but looked sharp at the World Cup of Hockey, leading Canada to an undefeated 6-0 record and another gold medal for his trophy case.
It's uncertain when Price will be able to play, but he has missed three straight days of practice and could be back as soon as Saturday night in Ottawa when the Canadiens take on the Senators.
Al Montoya will get the start in the season opener. After losing last year's backup, Mike Condon, to waivers, Montoya will be backed up by Charlie Lindgren. Lindgren was signed out of College last spring and was called up from the St. John's Ice Caps in Price's absence.
More from A Winning Habit
This article originally appeared on