Capitals vs. Red Wings live stream: Watch online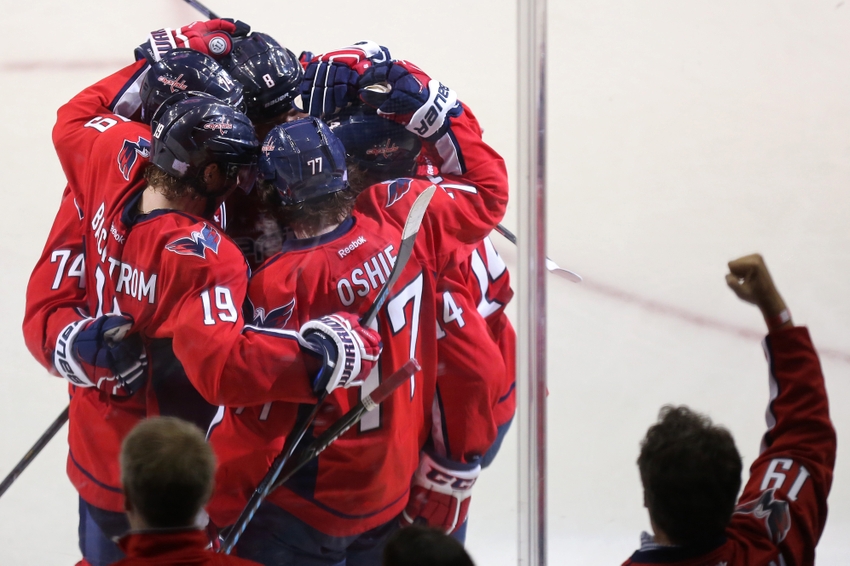 The Washington Capitals will try to gain ground on the New York Rangers by beating the Detroit Red Wings. Here's how to watch the game online.
The Washington Capitals made a statement on Wednesday Night Rivalry when they beat the Pittsburgh Penguins 7-1. It was as dominant as the scoreline suggests, as pretty much everyone with a vowel had a point. But it was TJ Oshie who had the best game of any forward when he finished with a career high four points.
As good as that win was, though, they still have a lot of work to do to catch up to the New York Rangers. They currently sit first in the Metropolitan Division, and you could make a case for them being the best team in the East. They are as efficient offensively as they've ever been in averaging 4.2 goals a game. And as long as they've got Henrik Lundqvist, they're one of the hardest teams to score on.
But the Capitals remain in the thick of things, and they could gain ground by beating the Detroit Red Wings. The Red Wings have been in the playoffs every year since 1991, but they currently sit second last in their division. The Montreal Canadiens are back on top now that Carey Price is healthy again, Tampa Bay is still a force, Ottawa's a much better defensive team than they were in years past, and even the Toronto Maple Leafs are ahead of the Red Wings.
This game will only be televised in local markets, so if you're a Caps or Red Wings fan who lives outside of there, you need NHL.TV. It may be expensive, but it's super convenient. And it allows you to watch hockey on any device and on the go.
Date: Friday, November 18
Start time: 7 p.m. ET
Location: Washington, D.C.
Stadium: Verizon Center
TV Info: Check local listings
Live Stream: NHL.TV
As the Red Wings continue to lose ground on the Atlantic Division, they'll treat this game like a must-win. If they get blown out, fans might have to get used to this team not making the playoffs for the first time in over 20 years.
This article originally appeared on