Capitals at Jets live stream: Watch online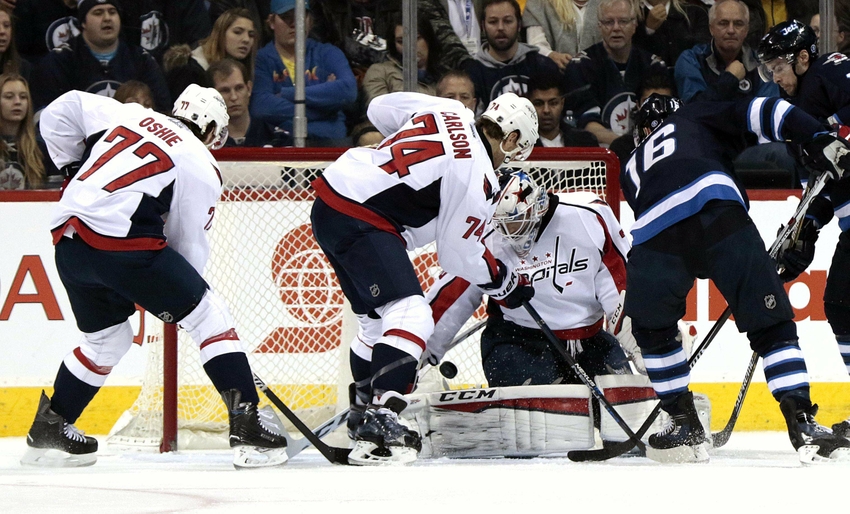 The Washington Capitals travel to the MTS Centre to take on the Winnipeg Jets on Tuesday night. Here's how you can watch the NHL game online. 
A battle between two superstars will be occurring on Tuesday. The Winnipeg Jets (4-5-0), led by rookie sensation Patrik Laine, will host the Washington Capitals (5-2-1), led by captain Alex Ovechkin. This game will begin at 8:00 PM EST. It will be aired on CSN Mid-Atlantic for the DC area and on TSN3 in Winnipeg. The game can also be seen on NHL.tv for those who have that channel. The available live stream can be found at NHL.tv as well.
Washington is off to a strong start to their season. Following consecutive losses to the New York Rangers and Edmonton Oilers, the Caps have rebounded with wins over the Canucks and Flames. While their offense has yet to reach its peak, their defense has picked up the slack. Marcus Johansson leads the team in points with nine points. Ovechkin has four goals. Goaltender Braden Holtby has been strong in net to start the season. They'll look to end their Canadian road trip with three straight wins tonight.
Winnipeg is coming off a 3-1 loss to the Buffalo Sabres on Sunday. They have a 3-3-0 record at home this season. Laine and Mark Scheifele each have eight points, a team high. Before losing to Buffalo, they had two consecutive wins over the Dallas Stars and Colorado Avalanche. The two teams will square off again on Thursday in Washington.
Date: Tuesday, November 1st
Time: 8:00 PM ET
Location: Winnipeg, Manitoba, Canada
Venue: MTS Centre
TV Info: CSN Mid-Atlantic, TSN3
Live Stream: NHL.tv
Winnipeg will be looking to get their fourth home win of the season and start the month of November off right. Meanwhile, the Capitals are looking to extend their winning streak to three games.
More from FanSided
This article originally appeared on