Canucks vs. Blackhawks live stream: Watch online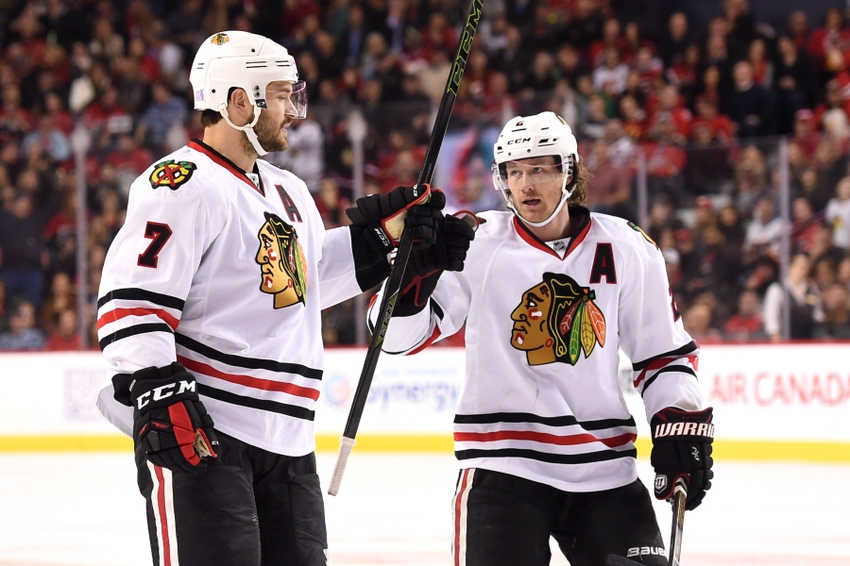 Trending in opposite directions, the struggling Vancouver Canucks will try to fend off the powerhouse Chicago Blackhawks. Here's how to watch online.
The Chicago Blackhawks endured somewhat of a slow start to the season. A 2-3 start had people questioning if they possessed the secondary scoring, or an adequate defense, to make a deep playoff run this year. But these Blackhawks are an experienced bunch, and they have a coach who hardly knows anything but success. They've turned things around in November, posting a 7-1-1 record and getting back to the top of the Central Division.
The Blackhawks are on their second game of a back-to-back, having just beaten the Calgary Flames. However, they don't have to do much traveling with the Vancouver Canucks being their next opponent. And as far as the Canucks, their season so far has been the polar opposite of Chicago's.
Vancouver got off to a 4-0 start, while Ryan Miller and Jakob Markstrom displayed some stellar goaltending. But everyone expected them to regress if only because they held a lead for all of 28 minutes. And regress they did, as they rattled off a nine-game losing streak, with the most memorable one coming against the Toronto Maple Leafs, when the two sides engaged in a line brawl.
The Canucks are a poorly managed, and poorly coached team. They have no idea how to handle their goaltending, and they can't score to save their life. Things have gotten better since their nine-game losing streak, having won three of their last five. But they held a lead for exactly zero minutes in their last win over the Arizona Coyotes.
This game will be the second of Hockey Night in Canada's double-header. While it'll be shown across the country in Canada, it'll only be available in the Chicago region in the States. That means the best way to watch this game online is through NHL.TV which requires a paid subscription.
Date: Saturday, November 19
Start time: 10 p.m. ET
Location: Vancouver, Canada
Stadium: Rogers Arena
TV Info: Check local listings
Live Stream: NHL.TV
Canucks fans have probably gone through a rollercoaster of emotions so far. A win over the Blackhawks would only make this team even more confusing than they already are.
More from FanSided
This article originally appeared on