Canucks Game Day: Horvat Faces All-Star Friends vs. Sharks
Alex Hoegler/FanSided via The Canuck Way

Fansided
Playing their first game since the All-Star break, the Vancouver Canucks face a Pacific Division rival as they try to get back into playoff positioning.
I'm going to briefly change up one of my favorite William Shakespeare lines from Hamlet to discuss the Vancouver Canucks outlook, so bear with me:
"To sell, or not to sell? That is the question. Whether 'tis in the mind to get younger and look at the future? Or by opposing that and buying to win today?"
Basically, I'm asking if the Canucks will end up being sellers on the Mar. 1 trade deadline or if they're going to be in playoff position, which would allow general manager Jim Benning to be a buyer.
It really could go either way; they're just one point behind the St. Louis Blues for the second wild card spot in the Western Conference and three points up on the Detroit Red Wings for third-last in the NHL.
The Canucks definitely have an interesting month ahead, as it'll determine the direction of this team for the next several seasons. If they want to avoid being a seller, they'll need their first home win over the San Jose Sharks since Jan. 21, 2012.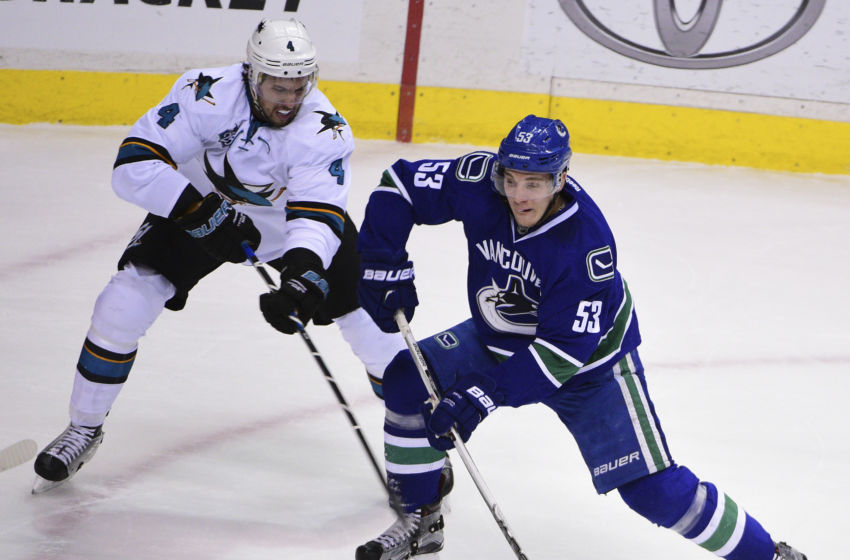 Vancouver Canucks
2016-17 Record: 23-21-6
Home Record: 17-6-3
2015-16 Record vs. Sharks: 2-3-0
Goals For: 119
Goals Against: 140
Power Play: 14.1% (28th)
Penalty Kill: 79.9% (22nd)
Leading Scorers: Bo Horvat (50 GP – 14 G – 18– A – 32 PTS), Henrik Sedin (50 GP – 11– G – 21– A – 32 PTS), Daniel Sedin (50 GP – 11– G – 16 A – 267 PTS)
Injuries: Anton Rodin (knee, day-to-day), Ben Hutton (upper body, day-to-day), Jannik Hansen (knee, day-to-day), Erik Gudbranson (wrist, indefinite), Derek Dorsett (neck, out for season),
WHO''S ON OFFENCE:
Bo Horvat: Coming off of his first All-Star Game appearance, Horvat will try to finish a career year strong. He had three points in give meetings against the Sharks last season.
Henrik Sedin: Though he's tied for the team league in scoring, Henrik and Daniel Sedin are starting to show their age (36). Could a week off be all they need to start scoring the old ways again?
WHO''S ON DEFENCE:
Chris Tanev: Ever since Tanev's return, the Canucks have been a completely different hockey team. Since his return on Dec. 16, the Canucks have gone 11-4-4.
WHO''S IN NET:
Ryan Miller: The challenge now for Miller is to build off of a spectacular month of January after lackluster performances from October through December. He'll also have to get through a challenging team, as the Sharks scored eight goals on Miller in his three appearances against them last year.
PROJECTED LINEUP:
Daniel Sedin — Henrik Sedin — Loui Eriksson
Sven Baertschi — Bo Horvat — Alexandre Burrows
Markus Granlund — Brandon Sutter — Jayson Megna
Brendan Gaunce — Michael Chaput — Jack Skille
Alexander Edler — Troy Stecher
Luca Sbisa — Chris Tanev
Nikita Tryamkin — Alex Biega
Ryan Miller
Jacob Markstrom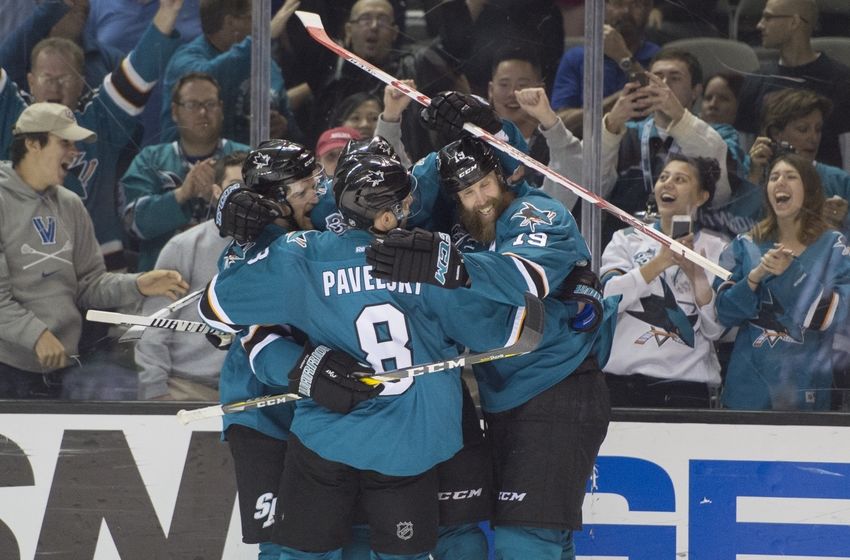 San Jose Sharks
OVERVIEW:
2016-17 Record: 32-17-2
Away Record: 14-10-1
2015-16 Record vs. Canucks: 3-2-0
Goals For: 138
Goals Against: 117
Power Play: 16.9% (23th)
Penalty Kill: 82.6% (13th)
Leading Scorers: Brent Burns (50 GP –– 21 G — 32 –A – 53 PTS), Joe Pavelski (51 GP –– 17 G –– 28 A –– 45 PTS), Logan Couture (50 GP – 17– G – 17 A — 34 PTS)
Injuries: Joonas Donskoi (undisclosed, day-to-day), Dylan DeMelo (wrist, out until mid-March)
WHO''S ON OFFENCE:
Joe Pavelski: With Joe Thornton and Patrick Marleau entering their twilight years, Pavelski has emerged as this team's top forward. He's on pace to finish with 70-plus points for the fourth-straight season
Logan Couture: This is going to be a tough matchup for the Canucks defence. Couture tore them apart, scoring seven points in five meetings a season ago.
WHO''S ON DEFENCE:
Brent Burns: The Sharks leading scorer is well on his way to a Norris Trophy season. Burns has eight points in his last six games, and is on pace for a career-high 85.
WHO''S IN NET:
Martin Jones: Jones' 26 wins are just two short of Sergei Bobrovsky for the league lead. He's coming off a nice January, going 8-4-1 with a .911 save percentage.
PROJECTED LINEUP:
Tomas Hertl – Joe Thornton – Joe Pavelski
Patrick Marleau – Logan Couture – Mikkel Boedker
Kevin Labanc – Chris Tierney – Joel Ward
Timo Meier – Ryan Carpenter – Melker Karlsson
Paul Martin –— Brent Burns
Marc-Edouard Vlasic –— Justin Braun
Brenden Dillan –— David Schlemko
Martin Jones
Aaron Dell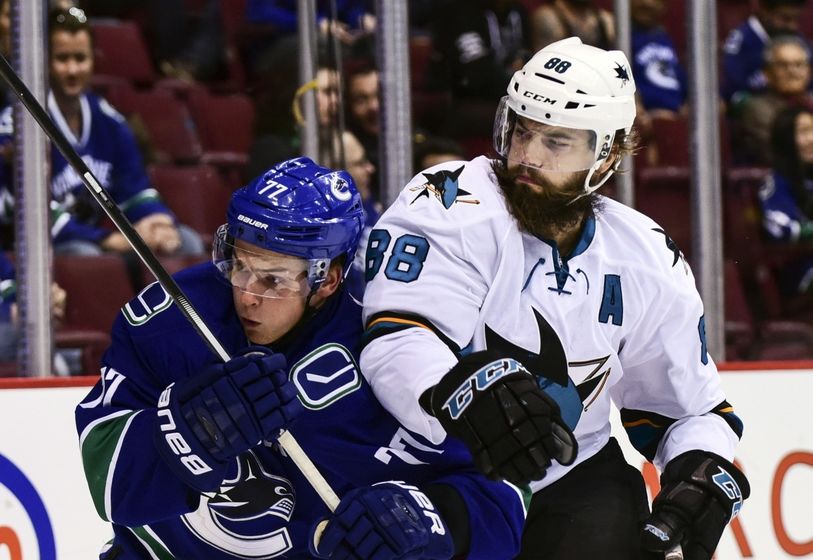 No Place Like Home?
On paper, the Canucks would much prefer to play at home with a 17-6-3 record at Rogers Arena. However, history with the Sharks suggests that the road team has an unexplained yet significant advantage.
Between the Canucks and Sharks, the away team has won 13-straight meetings. You did not misread that. It's true, so true.
The last time a home team won was Oct. 3, 2013 — when the Sharks beat the Canucks, 4-1 in the season opener. San Jose would win both games at Rogers Arena that season, while Vancouver took the second meeting in the Shark Tank.
In 2015-16, Vancouver traveled to San Jose three times — and won both meetings. The Sharks won both visits at Rogers Arena that season.
And even though the Sharks won the Western Conference and the Canucks were the NHL's third-worst team, they managed to win both games in San Jose. The Sharks easily handled Vancouver three times at Rogers Arena.
Call it a random coincidence if you like, but it seems like these Sharks like the cool, Canadian waters while the Orca whales thrive better in the hot California sea.
Broadcast Info
Vancouver Canucks vs. Colorado Avalanche – 7:00 PM PT
Rogers Arena – Vancouver, B.C.
TV: SNP, CSN-SA
Radio: TSN1040
Online Streaming: Rogers GameCentre LIVE, NHL.TV
Predictions
Alex Hoegler:

5

3
It's been 3.5 years since a home team won a meeting. Sharks continue the streak.
Gerald Morton:

4

2
Bo Horvat is emerging as the building block of the team, but Joe Thornton is one of the 100 best players in NHL history (and so is Jarome Iginla). And if you bring up 'no Cups' I'd remind you the consensus number one player of all time didn't win a Cup after he left Edmonton. I think I'm getting off topic. The Sharks will win, because the Sharks are really good.
Janik Beichler:

1

3
Bo Horvat is the most motivated hockey player in the world after a strong showing at the All-Star Game. Hence, he will score two goals to win the game for Vancouver.
Jeff Godley:

2

3
Ryan Miller will start yet another game. The Canucks will probably be outplayed and outshot, but he will steal two points once again.
This article originally appeared on