Canadiens vs. Ducks live stream: Watch online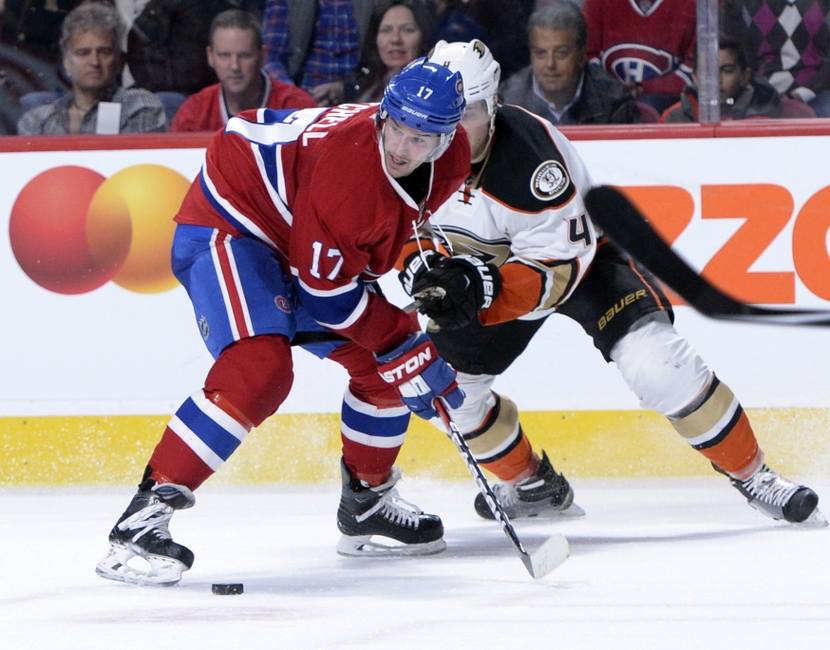 On Tuesday Nov. 29, the Montreal Canadiens take on the Anaheim Ducks at 10:00 p.m. ET. Here's how you can watch this NHL game online via live streaming.
The Anaheim Ducks (10-8-4) will host the Montreal Canadiens (16-4-2) on Tuesday Nov. 29 starting at 10:00 p.m. ET. This game will be held at the Honda Center in Anaheim. It will be shown on Fox Sports West, Sportsnet East, and RDS. NHL.tv subscribers can watch it as well.
Montreal has been one of the best teams in the NHL this season. They currently have the highest point total of any team. Their 67 goals rank fifth in the league while their 48 goals against are the third least. Had it not been for a terrible 10-goal game for the Columbus Blue Jackets, they'd have the fewest goals allowed.
It sounds like Carey Price will be getting the start in goal tonight for Montreal. He has been extremely good this season, ranking among the league leaders in save percentage and goals against average. Shea Weber has been phenomenal on their blue line. Alex Galchenyuk, Paul Byron and Alexander Radulov lead their impressive offense.
On the other side of the ice, the Ducks are coming off a huge 3-2 win over the San Jose Sharks on Saturday. Over their last ten games, they have a 5-3-2 record. On offense, the Ducks are led by Corey Perry and Ryan Getzlaf with 18 points a piece. Center Ryan Kesler has 16 points in 22 games, while Jakub Silfverberg has 14 points. Cam Fowler has 13 points.
Date: Tuesday, Nov. 29
Time: 10:00 p.m. ET
Location: Anaheim, CA
Venue: Honda Center
TV Info: Fox Sports West, Sportsnet East, and RDS
Live Stream: NHL.tv, Fox Sports
It appears that John Gibson will be in net for the Ducks. One of the hottest teams in the NHL will take on one of the best. Should be a great game. Montreal is 4-3-1 on the road while Anaheim is 6-4-1 at home.
More from FanSided
This article originally appeared on