Canadiens' Alex Galchenyuk kisses crest after OT goal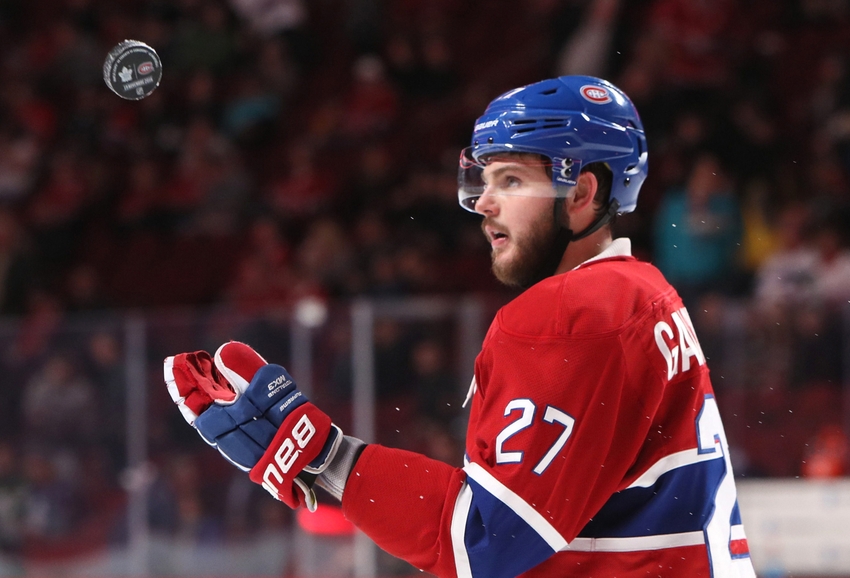 Montreal Canadiens forward Alex Galchenyuk didn't hold back celebrating his overtime goal Saturday.
In a tight game against the Red Wings, Galchenyuk fired the OT winner past Petr Mrazek to give the Canadiens a 2-1 win. To celebrate his strike, the 22-year-old looked down and kissed the Canadiens crest on his jersey.
Galchenyuk now has nine goals and 22 points in 22 games to kick off 2016-17. The former first-round pick is finally living up to expectations and flourishing into a top-six goal scorer. He is also stepping up at critical moments and becoming a star who works well under pressure.
The Wisconsin-born winger is coming off a breakout season in 2015-16, where he scored 30 goals and finished with 56 points on the season. From the looks of his performance so far, he is on pace to crush and exceed those numbers.
Considering his success with the Habs this season, it's no surprise that Galchenyuk kissed that crest. Surely enough, the club du hockey logo feels the love, especially with a goal and a peck to boot.
With Galchenyuk stepping up and the Canadiens leading the NHL, the team has a much different look and is poised to be a top contender this season. By the same token, since Carey Price is back between the pipes and each forward is proving their worth, the Habs can look at the postseason as a reality this season.
More from FanSided
This article originally appeared on