Cam Neely Swears The Boston Bruins Will Be Better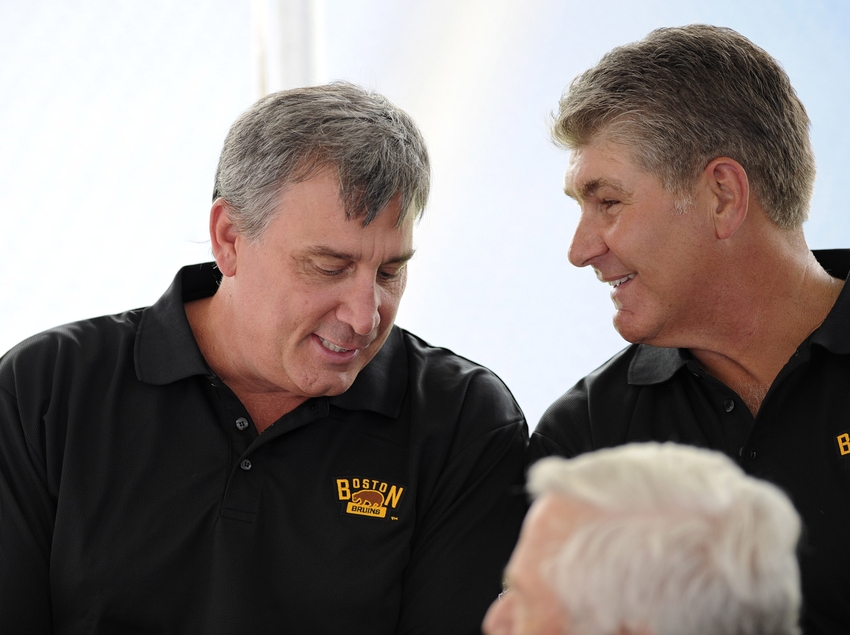 Boston Bruins president Cam Neely believes the Bruins will exceed expectations this season.
I already know what you're thinking here. He promised this exact thing to us these last two years, and in both years the Boston Bruins didn't make the playoffs.
Cam Neely firmly believes this year will be different, and he's sure the B's will be a better club than they were last year.
Neely's belief is rooted in several factors.
First, he's optimistic thanks to the team's offseason acquisitions. Neely believes that the signing of David Backes is an important part of this year's team. Neely (in an interview with CSNNE's Joe Haggerty) praised Backes' versatility. Neely thinks the former St. Louis captain would be an outstanding third line center, or a strong top-six winger on the lines centered by David Krejci or Patrice Bergeron.
Neely also thinks that several players will exceed expectations. Neely firmly believes that Adam McQuaid and Kevan Miller will have better years. Miller (who will likely be paired with Zdeno Chara) had some deficiencies against other teams' top lines.  If he can improve even slightly, that will help. If McQuaid (who will likely end up with Torey Krug) can prove he can handle top-four time, it will allow the B's to cut back on Chara's minutes, and that's a good thing for the soon-to-be 40-year old captain.
Neely is confident that some of the Bruins young talent will have strong (maybe even breakout) seasons. Frank Vatrano and David Pastrnak could put up 30-40 goals between them this season, and that extra production would hep give the B's a few extra points down season.
Then there is Colin Miller. If the 23-year old blueliner can step up into a top-four role(or even just be good enough to make the squad full-time), then the Bruins biggest hole could start to close. While it will likely be several seasons before the Bruins blueline is something to be feared again, Neely believes this could be the 'step one' year for the Black and Gold.
He also believes Tuukka Rask will play better than last year.  If Tuukka has better defensive coverage, that will certainly help. If Rask plays his game, and the blueline does it part, Rask's save percentage will jump up seven-hundredths of a point right there.  As for his 2.5+ goals-against average, there is nowhere to go but up.
Neely would love to lift the Stanley Cup over his head one more time.  He knows the B's will have to make the postseason if that dream is to come true. He firmly believes the Bruins will get back on track this year, and he may be right this time around.
This article originally appeared on