Calgary Flames Won't Make Playoffs At This Pace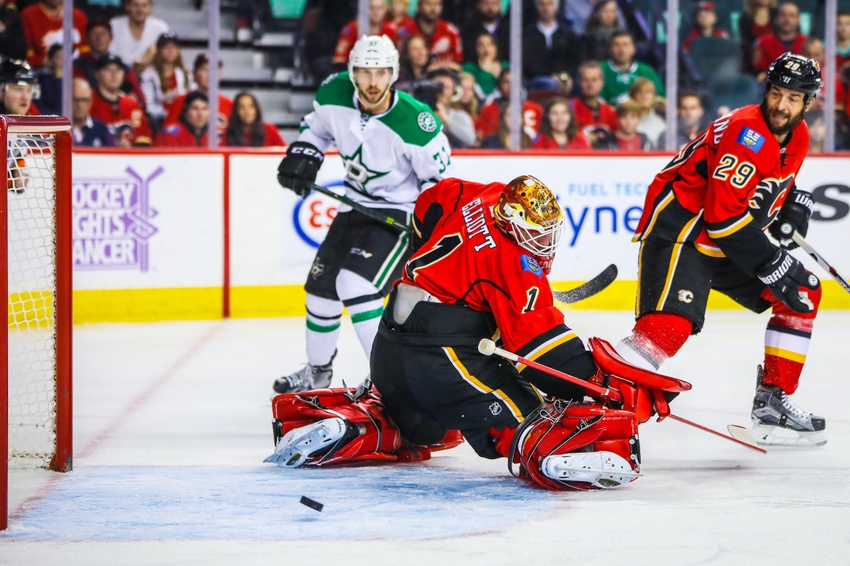 The Calgary Flames are 5-9-1 in their first 15 games of the season and rank 27th overall. At this pace, it doesn't take an expert to see they won't be making playoffs. What needs to change?
The Calgary Flames rank 27th overall and are second last in the western division. Their record right now is also 5-9-1 which is tied with the Vancouver Canucks who recently had a nine game losing streak. Not the best start for the Flames, that's for sure.
Analysts always say that if teams aren't in a playoff position, or at least within a couple points of a playoff position by American Thanksgiving, they won't make playoffs. The Flames have seven games before American Thanksgiving. If they want a shot at playoffs, they need to at least be over 0.500 by then. They, of course, are not over 0.500 right now.
If they want to be over 0.500, they need to win six of their next 7 games. This will be an extreme challenge for this struggling team who is struggling with special teams.
Let's look at each game they have to see who will they face and the kind of chances they have, especially when it comes to special teams.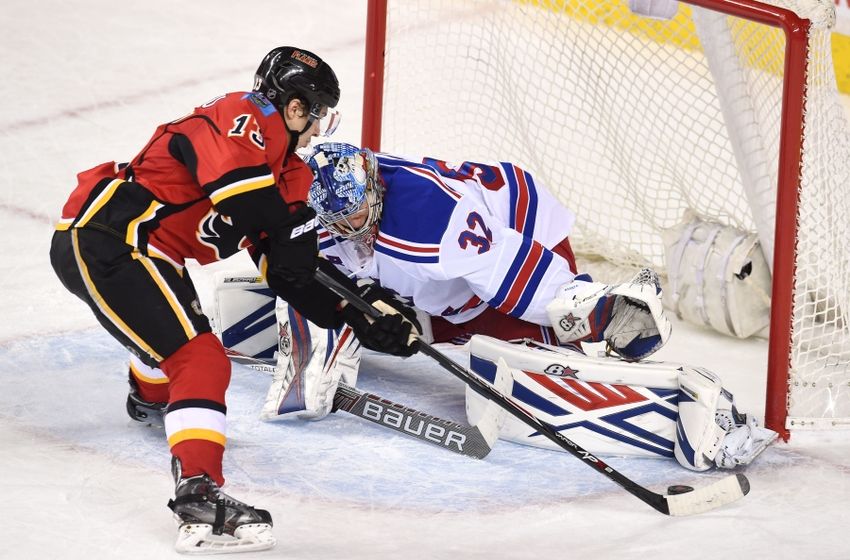 CGY vs NYR
The Calgary Flames play the New York Rangers in front of their fans on November 12. This will be a big challenge because NYR are currently third overall in points and have a league-leading +24 goal differential. On the other side of this, the Flames have a league worst of -17 goal differential.
The special teams will also be interesting to see. The Rangers are 8th overall on the power play with 22.4% and will be facing the Flames' penalty kill that ranks second worst in the league with 72.1%.
More from Flame for Thought
On the opposite of this, the Flames league-worst PP of 8.0% will face against the Rangers PK which isn't super amazing, but they still rank 11th overall in that category with 84.2%. Just showing perspective on last season, the best PK of the season was at 87.2%. So, still an impressive PK and it will definitely be a good challenge for the Flames if they manage to capitalize on these special teams.
It will especially be a challenge because the Rangers PP on the road is tied for second best in the league 30.0%. This is going against the Flames home PK which ranks dead last at 63.3%. The Rangers also have a road PK of 81.8%%, so again this will also be a good test for the Flames against their league worst home PP at 0%.
However, according to the Flames website, the Flames have had some success against the Rangers over the last little while. Over their last 10 home games against the Rangers, they're 5-2-3. In their last four games against them in front of the C of Red, they've earned nine out of a possible 12 points. So this will be a fun game to look forward to.
The Rangers away win% is at 0.500, so really, this game could go either way. As long as the Flames find a way to keep themselves disciplined, special teams won't be a huge problem for them.
CGY vs ARI
The Calgary Flames will play the Arizona Coyotes on November 16th, again at home. Like the Flames, the Coyotes are having a rough start to their season as well. They're currently 5-8-0, so a similar situation to the Flames.
Their special teams are very similar to the Flames right now. They're currently third last on the PP with 10.3%. They're also one position above the Flames ranking at, again third last, on the PK with 74.4%.
The Coyotes road games aren't being horrible for them for their PP (compared to their home games), with them ranking 18th on the PP at 13.0%. This could come as a benefit for the Flames, but again knowing how this season has been going, it might not. Again, on the other side of things, their road PK% isn't doing much for them, with them ranking last at 64.0%. If Flames could take advantage of that and capitalize on the PP which they haven't been able to do at home yet, that'll be huge.
Like the game against the Rangers, this one could also go either way. The Coyotes have a horrendous 0.250 away win%. And that'll go against the Flames horrendous home win% at 0.286. Really, it'll be a battle of who can capitalize on the special teams more than the other.
CGY vs CHI
The Calgary Flames will face the Chicago Blackhawks on November 18th, again, at home. The Blackhawks may have a league worst PK, but that doesn't stop them from being first overall in the Western conference. The last time the Flames faced the Blackhawks, it was in Chicago and Flames were finally able to get a power play goal. After going 22 power plays without registering a point. Not only did they get a goal, but they got back to back pp goals. Everyone was thinking "Okay, who is this team and what did they do with the Flames."
The Flames ended up winning their last meeting in an impressive shootout win. Where former Blackhawk Kris Versteeg got the lone shootout goal. Unfortunately, Versteeg is injured and won't be playing tonight. But now there's the Flames league worst PP against the Blackhawks league worst PK (67.3%). SOMEBODY will get some sort of boost.
Again, this game will most likely be a battle of the special teams. If Flames can find a way to stay out of the penalty box and capitalize on the PP, they'll be good.
So there you have it. Three of the next seven games that will be worth watching (I hope). I think if Flames even win five of the seven, they'll be alright. Over the last few seasons, they have a tendency to do better in the second half of the season anyways.
If they can just manage to keep that first half under control, they'll be just fine.
This article originally appeared on