Calgary Flames: Tough Schedule Coming Up in November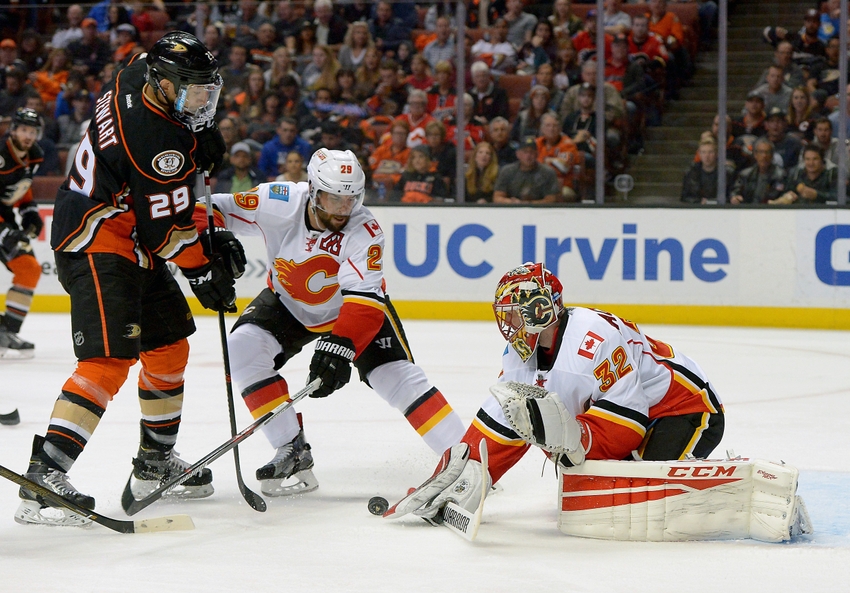 The Calgary Flames have a tough schedule coming up in November. They will be playing 11 of their 16 games away from Calgary. Will this be a downfall for this team like it was last season?
The Calgary Flames start their road trip in Chicago on November 1st and won't play again in Calgary until November 10th. Within that four-game road trip, they also play in the Honda Center; an arena that has a curse on this team.
With the slight bit of late success of this struggling team, they have found a way into a wild card playoff position.
In their four wins of the season, two of them came from away games and five of their nine points come from away games. Is this going to be a different season than last when this team isn't home?
Last Season
In the 2015-2016 season, the Calgary Flames had the third highest home vs away winning percentage. What this basically means is that they won a much higher number of home games than they did with away games. Their home win % was 0.550 and their away win % was 0.363, giving them a home% – away% of 0.188. Putting that into perspective, the average home% – away% among all teams was 0.06.
Like I mentioned, the Flames had an away win% of 0.363 which was the fourth worst in the league. The other three teams who did worse than them in that category also didn't make playoffs. So this shows that there needs to be some sort of consistency in your wins.
This season in the first ten games of the season, this is looking the exact opposite. The Flames have an away win% of 0.500 and a home win% of 0.333.
Power Play Home vs Away
Upcoming

Schedule

11/3

at

San Jose Sharks
11/5
at

Los Angeles Kings
11/6
at

Anaheim Ducks
11/15
at

Minnesota Wild
11/20
at

Detroit Red Wings
Last season, the Calgary Flames struggled with the power play, finishing in 22nd place in the league with 17.0 pp%. Looking into the differences between their home vs away power play percentage, it's relatively the same. The finished with 18.0% for home pp and 16.1% away pp, both finishing in 21st overall in those categories.
This season is looking quite different. The Flames are 0/24 on the power play at home, coming in dead last in that category. But on the contrary, their road pp is fourth in the league and are 4/13. This is definitely a factor in them having more points away vs home
Penalty Killing Home vs Away
Like the power play, the Calgary Flames also immensely struggled with the penalty killing last season. They came in dead last with 75.5 pk%. Their home and away pk% are also basically identical like the power play, so we know it wasn't a matter of them struggling with special teams only on the road or vice versa. It was just them struggling with special teams all together wherever they are playing.
This season, again like the power play, it's looking different. The Flames are last in the pk with 75.5%, however their road pk% is much better than their home pk%.
Point is, yes they may be playing two thirds of their games away, but what happened last year doesn't reflect on this year. So far, they seem to be doing decently well in their special teams during away games, and doing well overall in away games. In their four games they've had away, they've gotten points in three of them.
Maybe the schedule in November will come as a blessing in disguise.
More from Flame for Thought
This article originally appeared on