Calgary Flames: No Johnny Gaudreau? No Problem
Calgary Flames forward Johnny Gaudreau suffered a fractured finger Tuesday evening. After some worries among fans and players, the Flames seem to be alright without him.
The Calgary Flames beat the Arizona Coyotes on Wednesday evening in an exciting 2-1 overtime win. After news broke out that Johnny Gaudreau suffered a fractured finger Tuesday evening and would need surgery, there was some worrying. Not just from the fans, but the players too. They know how valuable he is to the team and the kinds of plays he makes. He was also leading the Flames in points and has had the majority of their goals in the last five games.
No need to worry though, because as of now, the Flames are 1-0-0 without Johnny Hockey.
I mean, I know it's too soon to tell, but hey. Some good news there. Actually, an even more fun stat, but the Flames are now 2-0-0 since the Super Moon. Neat.
Want your voice heard? Join the Flame for Thought team!
When the Flames went to overtime, that brought me some concerns. Like "Oh no. We're going to overtime but we don't have Johnny. We're doomed." But thanks to Michael Frolik, who now leads the Flames in goals and points, and who scored the OT winner.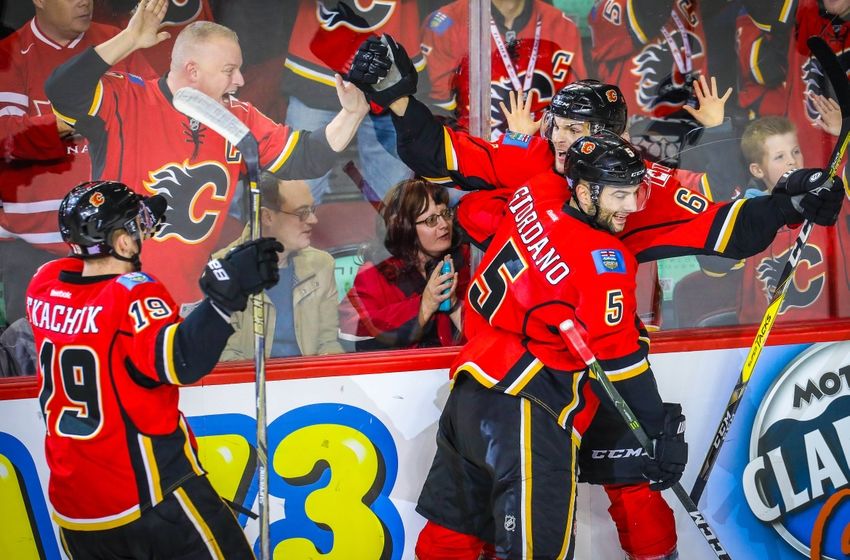 We do have to give credit where it's due, though. The Calgary Flames battled hard this game. Really hard. They were completely all over the Coyotes in the second and third period, and they had 24 hits this game. They definitely deserved that win. And they deserved to win for Johnny.
Their power play woes, however, continue again. They went 0/3 on the pp tonight. They did manage to kill off all three penalties, and they were pretty solid on the pk. I liked what I saw tonight. They now improve to 75.0% on the pk, which is still 29th overall, but they just have to take it day-by-day.
Maybe Johnny getting injured was a blessing in disguise. I mean, not really a blessing, but maybe this is what all the other players needed. That extra push to see who's willing to step up.
More from Flame for Thought
This article originally appeared on