Calgary Flames Defensemen at the Mid-Season Mark
Ramina Shlah/FanSided via Flame for Thought

Fansided
We've just hit the halfway mark of the current NHL season. Let's check up on the Calgary Flames defencemen and see how they're doing at this mid-season mark.
We're halfway through the season and the Calgary Flames are still just barely holding on their playoff position. Historically speaking, most teams who are in a playoff position at this point will most likely make it to the playoffs at the end of the season. But it's the Western conference and the standings change practically everyday. And also it's the Flames. Rookie mistake to trust them.
Jokes. Sort of.
Let's take a look at the Calgary Flames defensemen and see how they're doing halfway through the season.
Mark Giordano
Oh captain my captain. Mark Giordano has had a bit of an interesting season. From his last few seasons where he's getting somewhere between 0.68-0.78 points per game, he's definitely not on pace for that this year. He currently has 18 points in 43 games.
Calgary Flames: Matthew Tkachuk at the Halfway Mark
However.
10 of those points have come on the power play, which is tied for the lead on the team. And it's safe to say that he's been a big factor in the Calgary Flames recent power play success. He's also fourth on the team in +/- (5) and is tied for the lead with short-handed goals and short-handed points.
He's also leading the team in blocked shots with 101. That's 35 more than the second highest on the team and it's also tied for fourth in the league in that category. He may not also have the most amount of points, but it isn't for lack of trying. He's leading the team in missed shots with 42. So you know. Just aim at the net more, Gio.
He may have also had a slow start, but in the last month or so, he's definitely been a reason for success that the Flames have had since the start of December. Not just because of those points, but he's the captain. He has an important leadership role that needs to push the rest of the players on this team to be the very best they can be.
If the halfway mark of the season was about a month ago, I'd say he's been disappointing. I'm definitely eating my words now.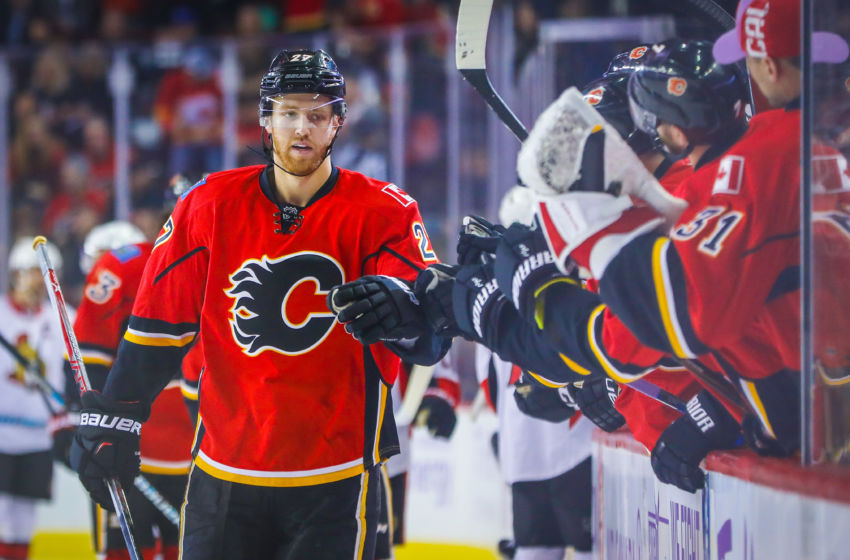 Dougie Hamilton
Teach me how to Dougie, t-t-t-teach me how to Dougie. Sorry, moving on.
When the Calgary Flames first got Dougie Hamilton with a steal of a trade, fans were ecstatic. But last season, he sort of under-performed and didn't quite live up to his name.
And then this season started and it was the same story. However, after being paired up on the first defense unit with Giordano, he's definitely picked his game up. He seems a lot more comfortable with the team now and seems more consistent.
His points still aren't the best, he has just 23 points in 42 games. However like I said, he's been picking up his game lately. Of his six goals on the year, three of them were game-winners, with one coming in overtime. Just like Gio, he too has a lot of missed shots. He has 39 which is second highest on the team. He's also leading the team in shots with 122, which is 22 more than the second highest. That's also tied for fourth highest among defensemen.
So how is he doing at the mid-season mark? Not the best, but he's doing alright.

TJ Brodie
TJ Brodie hasn't had the best season, to say the least. He currently has a team worst +/- of -16, which is also tied for third worst in the league. Last season, he had a +/- of 4 and the season before that, it was at 15. So safe to say that this isn't one of his best seasons.
Brodie currently has 16 points in 43 games whereas last season, he had 45 points in 70 games. He's definitely not on pace to match that this season.
Unfortunately for him too, as good of a skater that he is, he has led to some turnovers this season that have also led to goals. He isn't with his usual defensive partner this season either, captain Mark Giordano, but it's not like they were doing much better together anyways.
I personally love Brodie and his playing style. He generally makes smart decisions and is able to get the puck from the opponent if there had been a giveaway. And like I said, he's an excellent skater. But for some reason, he's not on his A-game. He can and needs to do better. Especially if this team ends up making the playoffs. They won't make it past the first round on mediocre defense.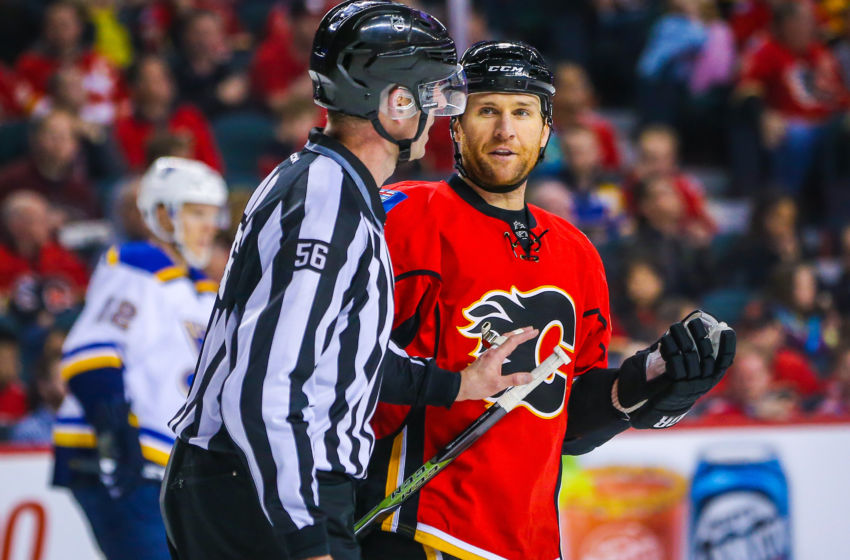 Dennis Wideman
Oh Dennis Wideman. The things everybody can say about the Widedog. He currently has 12 points in 36 games, so he could potentially meet what he had last season with 19 points in 51 games. And as much as anybody will disagree, I still have it in me that the officials are against Wideman, but hey.
Wideman has been an interesting story the last few seasons. In the 2014-2015 season, he netted 56 points in 80 games as a second defense unit with former Flame Kris Russell. His, Russell, and with Brodie and Gio on the first defensive unit, they were arguable one of the best groups of defense on any team.
Want your voice heard? Join the Flame for Thought team!
Then the 2015-2016 season came and the Calgary Flames didn't exactly do the best, to say the least. And with the team struggling, some players struggled, including Wideman. And then the whole infamous incident with the official and now it just seems like he's not his 2014-2015 season self. The Flames are also caught in a bad contract with Wideman, with him earning an average salary of $5.25 million.
There are also talks that he could be traded before trade deadline. The only problem is his contract right now. And a lot of teams are wary of the fact that he seems to have a target on his back by the officials. Will any team even want to pick him up?
So at the halfway mark so far this season, he's been a bit of a disappointment.

Deryk Engelland
I am the biggest Deryk Engelland fan. I am a co-creator of the Deryk Engelland fan club. Brian Burke has mentioned earlier this season that Engelland is the most consistent defensemen on the Calgary Flames this season.
As a third defensive unit, he doesn't get much ice time compared to the other defensemen. However, he still manages to keep up his +7 rating which is third highest on the team. And highest among defensemen. He does only have seven points in 43 games, but that's alright. He wasn't brought to Calgary to be getting offensive stats from the blue line.
Even when he scored his one goal of the season so far, his response to it was, "I don't know what I was doing." How could you not love the guy?
He has 50 PIM this season which is second highest on the team. But when you watch Flames games, you wouldn't think it's that high. He definitely knows when to fight and not to pick on fights with any guy that gets in your way (cough cough Matthew Tkachuk cough cough).
So at the halfway mark so far this season? He's doing just fine.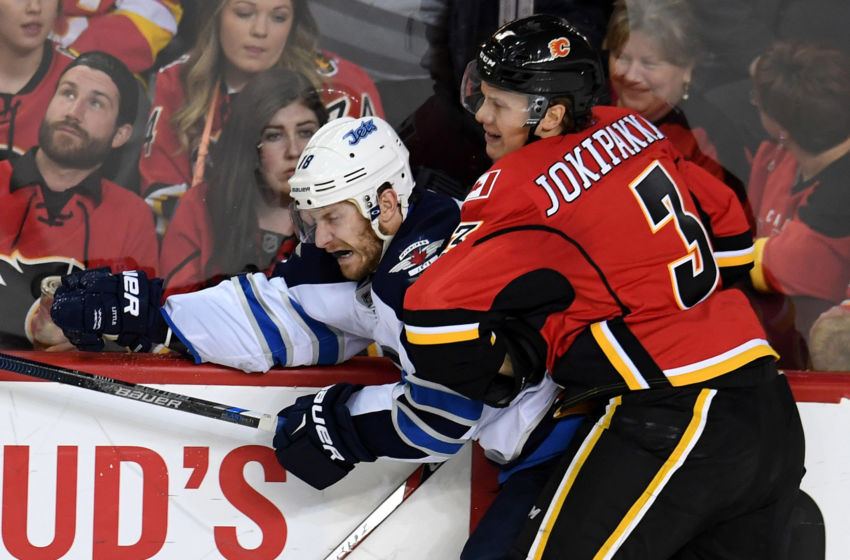 Jyrki Jokipakka
Jyrki Jokipakka is a little quiet in my opinion and not super memorable. To be honest, I'm still a little bitter over losing Kris Russell who was one of my favourite players on the team.
He has been a healthy scratch a lot this season, but hey. That's life I guess. Right now, he has six points in 29 games. When he got traded to Calgary last season, he had the same amount of points with the Flames at the end of the season but in 18 games. So even though he's not expectant of a whole lot, he's still under-performing a little bit. Maybe that's why he's a healthy scratch.
So how is he doing at the halfway mark? Well, based on his salary and being on the third defensive unit, he's fulfilling his role, I guess. Like I said, he's not exactly the most memorable of players. He seems funny in his day-to-day life. But funny won't win you hockey games.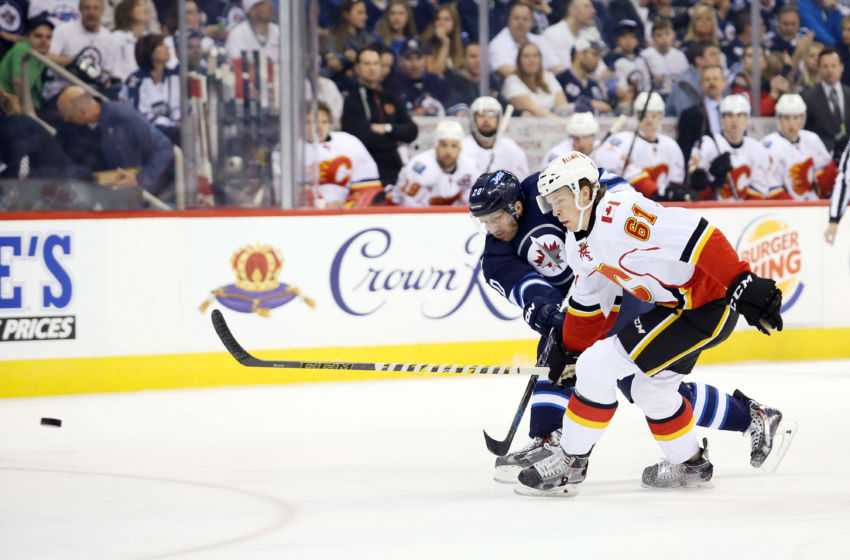 Brett Kulak
This is a similar situation to Jokipakka. Brett Kulak is also not exactly making a big name for himself. He's been a healthy scratch quite often too. So much so that he actually recently got sent down to the minors. Only to be recalled back up a few games ago. He has just three points in 15 games, but again, the Flames coaching staff didn't exactly hold the highest of hopes for this guy.
When Kulak does play tho, he logs about 14 minutes a night in his third pairing role. So again, not expecting much from him. He keeps his game simple. It's like going to the office, doing your work, then going home. Nothing too over the top or no funny business.
How's he doing for at his halfway mark? Well, he's not quite going above and beyond expectations. Basically just meeting the bare minimum. Next season, I don't think we'll see too much of Kulak.
There you have it, the Calgary Flames defensemen at the mid-season mark. We also have Sean Monahan at he mid-season mark here and Matthew Tkachuk's here.
Overall, nobody's gone above and beyond expectations this season. Let's hope that changes in the second half and we can see some hockey in Calgary in May.
More from Flame for Thought
This article originally appeared on