Calder Trophy: Patrick Laine, Zach Werenski Quickly Becoming Favorites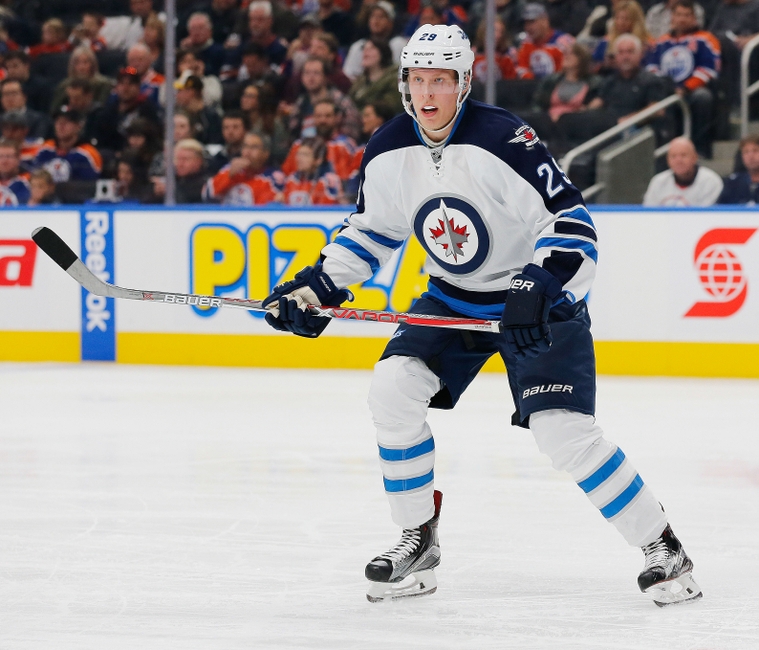 Phenoms Patrik Laine and Zach Werenski are quickly making their case for the Calder Trophy after explosive starts with their respective teams. How do they stack up against other candidates?
They were expected to be good, but this good? Two of the NHL's most promising young players in the league, Patrik Laine of the Winnipeg Jets and Zach Werenski of the Columbus Blue Jackets, are making more than just a little bit of Calder Trophy news to start off the '16-17 campaign.
Laine has already established himself as a fan favorite in Winnipeg, giving the Jets fanbase a face to their franchise. 'Finnish Flash 2.0′ is off to a torrid start with 11 goals and 15 points in his first 14 games. Laine is the NHL's leading scorer by a fair margin and is on pace for a mind-boggling 65 goals.
Although it's not realistic (or is it?) for Laine to continue scoring at this pace, the Finn could very well win the Maurice Richard Trophy as the NHL's leading scorer, which is a feat not even Alex Ovechkin could accomplish in his rookie season.
Meanwhile, Blue Jackets defender Zach Werenski has been stealing the show in Ohio with 10 points in 10 games to start off his NHL career. The 19-year-old has played his way up to Columbus' first pairing, combining a top caliber offensive game with a calm presence in his own end.
How will these two young guns stack up against the rest of the competition? The player that the Philadelphia Flyers drafted one spot ahead of Werenski, defenseman Ivan Provorov, is also impressing with six assists and zero goals through fourteen games. Solid, but not on Werenski or Calder Trophy-level.
Meanwhile, the first overall pick in 2016, Auston Matthews, flipped the hockey world on its head after scoring a crazy four goals in his first NHL game. Matthews has cooled off since then but is still scoring at a pretty good pace with 7 points in 10 games since his shocking debut.
However, Patrik Laine (the player picked after Matthews) still holds the edge in the race for the Calder Trophy. Laine's laser of a shot is not something you see every day, and it's aided him in making a remarkably quick adaption to the North American game.
Look for Laine to continue to slip past defenders and find ways to unload his all-world shot during his Calder-worthy debut season.
More from Puck Prose
This article originally appeared on