Buffalo Sabres Win In A Shootout, So Prepare For The Coming Apocalypse!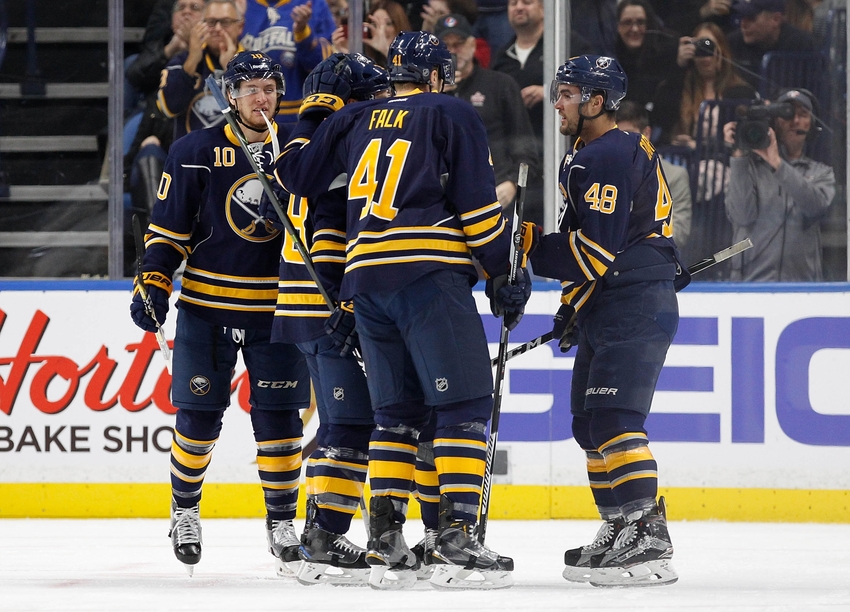 The Buffalo Sabres accomplished three significant things Saturday in the KeyBank Center.  Read on to find out!
Dear Buffalo Sabres:
Why can't you play like that every night?
Was it because it was the defending Stanley Cup champion Pittsburgh Penguins in town?  Did looking across the ice during warm ups at the most recent team to lift Lord Stanley's Cup suddenly make you realize that you had a goal in mind when the 2016-17 season started?
Or did you all finally get sick of being made to sleep on the couch by your wives or significant others?
Whatever the case may be, you guys did three remarkable thing tonight, with a roster that was more Buffalo Americans than Buffalo Sabres:
You won a game.  This is a big deal – you should go out for beers or something!
You defeated the Pittsburgh Penguins, the first time since 1908.  (Don't bother fact-checking this – it's true.)
YOU WON IN A SHOOTOUT.
All of which means we should probably kiss our loved ones and hold them tight, because it's the end of the world, and we know it.
Congratulations must go out to . . .
Anders Nilsson, who made 49 saves tonight and who will now undoubtedly sit for the next 4-5 games;
William Carrier, for scoring his first career NHL goal; and
Cal Freaking O'Reilly, who got called up from Rochester today just so he could THIS:
RJ's call on Cal's shootout winner. pic.twitter.com/vn0K4lgZ5f

— Buffalo Sabres (@BuffaloSabres) November 20, 2016
Brings a tear to my eye.
Want your voice heard? Join the Sabre Noise team!
The Buffalo Sabres really came to play tonight, and they earned a celebration – everyone but you, Evander Kane.  Get your ass to bed, now.  Goodnight everyone!
This article originally appeared on