Buffalo Sabres Will Open The Season On The Hot Seat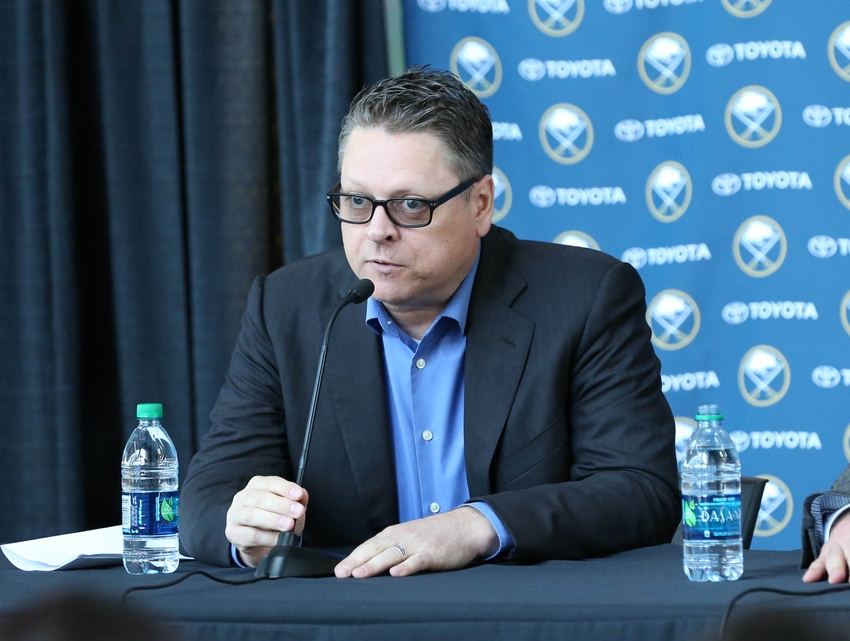 Buffalo Sabres Will Open The 2016-17 Season On The Hot Seat
It's been years since Buffalo Sabres fans had a chance to be proud of their team. This season the Sabres will enter already seating on the hot seat. The boys in blue and gold have talent on their roster and young kids with superstar potential.
For those who don't know, or more likely just think Buffalo Sabres fans are simply unintelligent bums; you're dead wrong.
This fan base has pride and a desire to finally get what they deserve. The Buffalo Sabres brass did this to themselves. They lost, they tanked, they simply just skated through several years and now we have entered the age of win or go home. It was a solid game plan, and seems to have paid off, but now the Buffalo Sabres better start winning.
This years pressure is in part the Buffalo Bills fault, but that's a story for another time. Terry Pegula and General Manager Tim Murray wanted this, they wanted to build and acquire a talent rich team. While the Sabres are far from a contender the players are here, now GMTM needs to show the city of Buffalo and Western New York it was worth it.
This year's Sabres team has GMTM written all over it, and if it once again falls short Murray could find himself looking for work as a scout. The free spending GM has moved picks and players to get "his" guys on "his" roster, now I for one need to see the team come together and play NHL hockey. Something that hasn't been done around Western New York in far too long.
During the 2016 offseason, Buffalo took a gamble on Jimmy Vesey, and missed. The Sabres also have a top pair defenseman to lock up and now we are waiting to see if Rasmus Ristolainen can be signed to a long-term deal.
The Buffalo Sabres need to build and keep a core; something they have failed to do in years past. It would be a shame if this season was just a repeat of years past. I'll go on the record now and say Tim Murray gets fired if this team can't find a way to make a strong push towards a wild card spot.
This article originally appeared on