Buffalo Sabres: Who's Hot – And Who's Not – Three Games In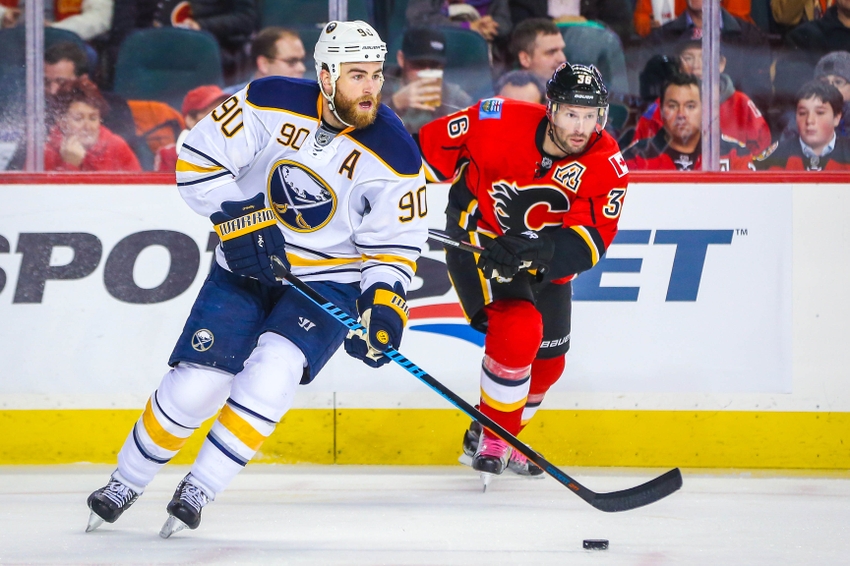 The Buffalo Sabres are three games into their season, and things are going . . . meh.  We look at who (or what) is hot . . . and what is most definitely not.
The Buffalo Sabres have managed to kick off their 2016-17 season with 3 points and a record of 1-1-1.  Perfect symmetry!
With a record like that, you know there has to be some things that are working out of the gate for these Sabres, and some areas of concern.  With that in mind, I wanted to begin a new series here at Sabre Noise  Buffalo Sabres: What's Hot, And What's Not.
But you probably already figured that out from the title of this post!
Buffalo Sabres: Who's Hot
1. Ryan O'Reilly – with 3 goals and 2 assists in the Sabres' first three games, The Factor is making some people think twice about hating on the World Cup of Hockey.  After all, while some Sabres were playing in meaningless preseason games, and sitting out others, ROR was getting ice time in a competitive tournament.  Granted, he wasn't logging the same amount of minutes he sees with Buffalo, but the fact is, he wasn't just going through the preseason motions, and he's pretty much hit the ice skating in mid-season form.
Of course, O'Reilly is not just helping the Sabres get on the scoreboard – but most of you already understand what ROR's true value to this team is.  Win faceoffs?  Check – he's winning 67.2% of those battles.  Kill penalties?  The Sabres are currently 9-for-9 on the penalty kill this season, and even though you cannot credit all of that success to O'Reilly, he does log the most ice time when the Sabres are short-handed.  He skated 4:03 worth of short-handed ice time Tuesday night against the Calgary Flames, and actually drew two penalties while on the penalty kill.
Yeah – he's playing that well right now.
2. Rasmus Ristolainen – proving that Sabres fans were right to be nervous over the possibility of him missing regular season games.  With five assists so far, Risto is not only leading the Sabres in that department; he is tied for the NHL-lead, along with Brent Burns, Erik Karlsson, Patrick Kane, Joe Thornton and Brad Marchand.
Hmmm.  That's not such bad company, now is it?
Of course, Risto is -3 on the season and his possession numbers suck – but for a team that claimed they were going to play him less this season to help those numbers, the Sabres are actually playing him MORE at the start of the season (25:21 ATOI compared to 25:17 in 2015-16). Hopefully, Buffalo finds a way to tighten the screws and limit scoring opportunities better than they have so far, or else Risto's offensive numbers will lack a bit of their luster.
3. The Buffalo Sabres penalty kill – already mentioned, but all the guys who have logged significant PK time deserve a shutout for being a perfect 9-for-9 to start the season.
Buffalo Sabres: Who's Not
1. Robin Lehner – definitely not stepping up and stealing games like I implored him to do last week.   He's already allowed 10 goals this season, with a GAA of 3.33 and a save percentage of .890.   For a team that is trying desperately to remain in the playoff hunt while Jack Eichel and Evander Kane get healthy, Lehner's numbers just won't do.
Yes, there were goals scored against Lehner during the Montreal and Edmonton games that were more the fault of his blueliners – but last night?  Blame the refs all has e might try, Lehner needed to come up bigger than he did late in the game.  Sad, but true.
2. Sam Reinhart – even though it seems unfair to lump him in with Lehner, Reinhart has two points and zero goals in the first three games of the season.  Worse, he absolutely held onto the puck too long in overtime Tuesday night against the Flames, and his turnover started the process that led to Sean Monahan's game-winning goal.
Whether or not Monahan should have been called for a cross-check prior to the goal . . . I'll let you decide that.  But even if Monahan did deserve a penalty, Reinhart held onto the puck too long in his defensive zone.  Samson is going to have to step up and show us that the Sabres' chances of making the playoffs do not rest solely on the shoulders of Jack Eichel.
Feel free to agree or disagree with my Who's Hot – and Who's Not – choices down below; after all, that's how democracy works!!!
This article originally appeared on