Buffalo Sabres Update: Eichel Effect Is Real, Must Be Maintained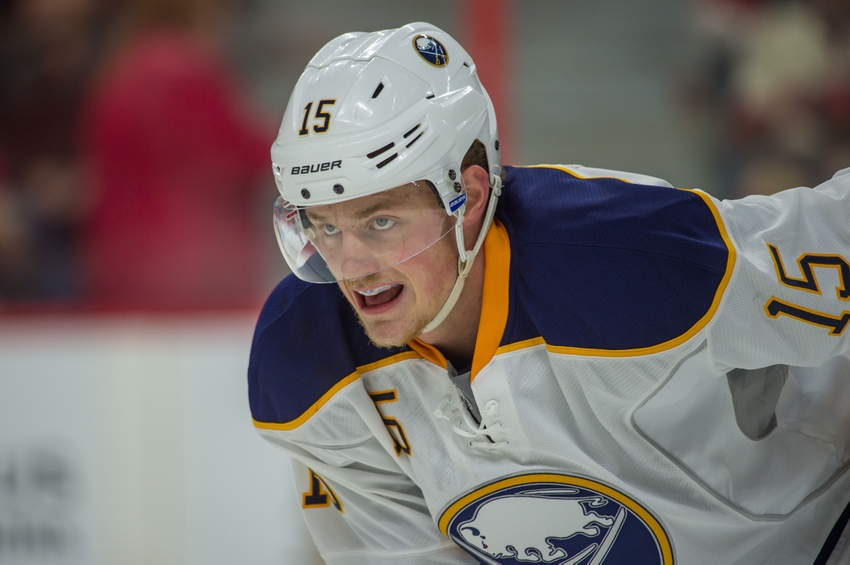 The Buffalo Sabres looked like a different team Tuesday, but was the transformation temporary, or can it be permanent?
Let's kick start this post by playing Fun With Numbers!
Wacky Statistic #1: assuming Jack Eichel plays the remaining 60 games on the Buffalo Sabres' 2016-17 schedule, giving him 61 for the season, Eichel is currently on pace to record 122 points and 305 shots by the time the regular season ends.
Wacky Statistic #2: assuming the Buffalo Sabres earn a point in every single game that Eichel skates for them this season, the Sabres can finish the season with anywhere between 81 and 141 points.
Nice, right?
Of course, no one is actually assuming that either of those two things will come true; everyone who posted ridiculous numbers such as mine on Twitter following the Sabres 5-4 win in Ottawa last night was clearly joking at the expense of fans who put a little too much stock in the play of a single player.  The Buffalo Sabres will not look like this every night, and we all know that . . .
. . . but having said that, there can be no doubt: the Jack Eichel effect is real.  Having Eichel gives the Sabres two legitimate scoring lines, thereby freeing the likes of Ryan O'Reilly and Kyle Okposo from having to feel like the burden to score rests sorely on their shoulders every single night.   Having Eichel back gives Sam Reinhart a playmaker to feed off of, instead of trying to make things happen all by himself.  And having Eichel back gives the Buffalo Sabres a power play unit that compares to some of the best in the NHL: Eichel, O'Reilly, Okposo, Reinhart, and Rasmus RIstolainen.
Can't think of too many teams who would want to have to kill off a penalty against those five guys.
The Buffalo Sabres are a much better team with Jack Eichel on the ice, but we have to find out if last night's effort against the Ottawa Senators is the result of a temporary confidence boost that is going to gradually wear off, or is more of what we can expect to see from this Sabres team now on a nightly basis.   Expect the Sabres to come down to earth a bit in the coming games, but if The Jack Eichel effect has the long-term effect of pushing the Sabres close to a 3-goals-per night kind of team, hot damn, we're in for some fun hockey.
This article originally appeared on