Buffalo Sabres Morning News: Crisis Averted, At Least For Now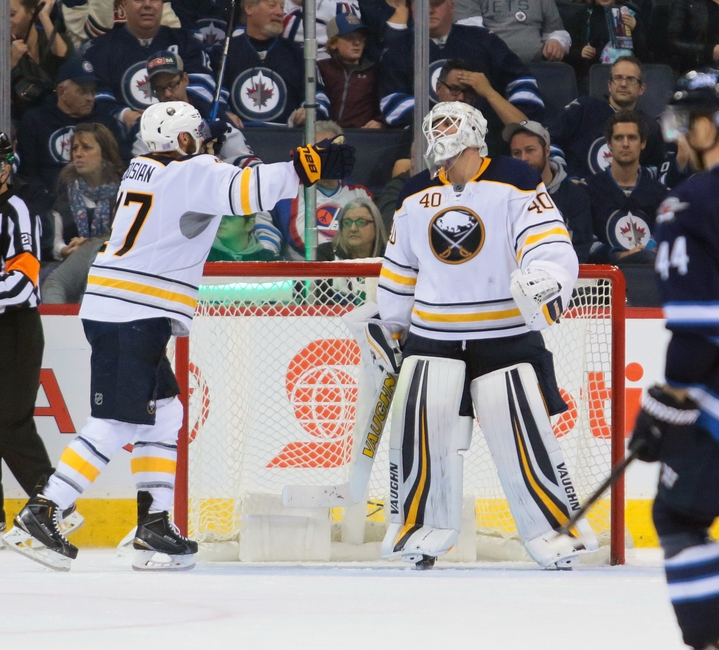 We bring you the best Buffalo Sabres news and opinion pieces around the web, so your lazy butt doesn't have to do a damn thing!
What a weekend, eh Buffalo Sabres fans?
Just last Thursday, there was talk of tanking, of trades, or All-Stars being benched, and of coaches being canned.
The Internet is singing quite a different tune on this wonderful Halloween day, however, as there is a touch more optimism in the 716 following a successful weekend of back-to-back victories.   For example, this piece over at NBC Sports, while short and sweet, chronicles just how quickly the tides can turn in the NHL.
Let's take a look at a few more Sabres-related pieces around the web this morning.
1. Sabres Respond To Early Crisis (The Buffalo News)
While we were all getting our pitchforks and burning torches ready following Tuesday's collapse in Philadelphia and Thursday's beat-down at home courtesy of Minnesota, the players on the Buffalo Sabres were apparently circling the wagons, fully aware they needed to be in crisis mode according to Ryan O'Reilly:
It's the weekend we wanted.  Taking it one game at a time, scoring early goals and closing the door. That's the way we wanted to play. We knew it was still early in the season, and we know we didn't need to sell the farm but we knew we had to be better. To respond like this is good but we can't change. The next game remains the most important one.
To be honest, the way the Sabres played over the weekend was kind of the way I thought they would play on Thursday; after all, they did blow a 3-0 nothing lead in stunning fashion against the Flyers last Tuesday.  Still, even though the team responded one game later than I had hoped, the bottom line is they responded in a big way.
Let's hope that momentum carries over into November.
2. Robin Lehner on the Lexus Post Game Interview (Sabres.com)
For those of you who did not tune into MSG's coverage of yesterday's game, head over to the Buffalo Sabres website and catch the video clip you will find towards the bottom of Jourdon LaBarber's recap.  It features an interview with Robin Lehner, who we all need to give some credit to: with many fans practically begging for the Sabres to stick with Nilsson following his shutout of the Panthers, Lehner stepped in and held the Jets to 1 goal on 38 shots.  Not sure how he wasn't one of the three stars of yesterday's game, but those of us who are in-the-know appreciate his performance!
Hope you enjoyed the reads!  Stay tuned – I have a few more bits of Buffalo Sabres coverage of my own to share with you this Halloween!
This article originally appeared on