Buffalo Sabres Matt Moulson Tied For League Lead In Power Play Goals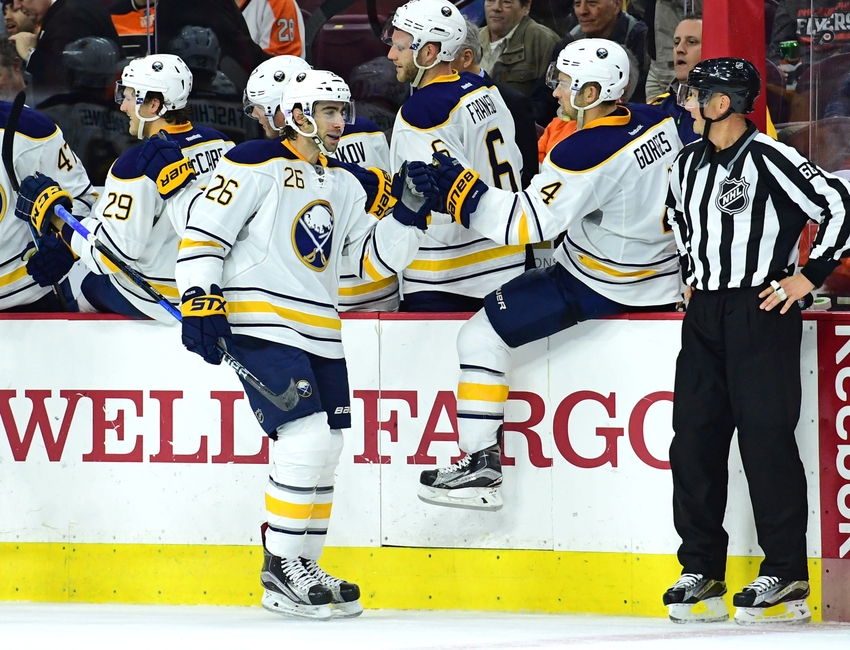 One of the Buffalo Sabres most recently maligned players has provided the team with its most reliable PP option.
The Buffalo Sabres may be struggling to score goals this season, but it sure as hell isn't Matt Moulson's fault.
A year after turning in a season that was so bad even his mother wanted the Sabres to buy him out – this is almost certainly true – Moulson is tie for first place with five power play goals on the season so far.
Yeah – I couldn't believe it either.  But when I went to NHL.com and arranged the stats to show PPG from highest to lowest, there was Moulson's name, along with Patrik Laine and Wayne Simmonds.
If you have watched Moulson's play with the Buffalo Sabres this season, though, it isn't a surprise.  He's gotten back to making a living in front of the net, as he did again Friday night against the New Jersey Devils, scoring Buffalo's only goal of the game:
It's clear that Moulson's pride took a hit after his dismal 8-13-21 effort in 2015-16.  He may not be the 30 goal scorer that he used to be, but his .43 points per game is nearly double what he was good for last season, and is one of the feel-good stories of the year. Considering just how abysmal Buffalo's offense has been without Jack Eichel, Moulson's efforts on the power play are a huge reason why the Sabres have 14 points in 14 games this season.
Want your voice heard? Join the Sabre Noise team!
I don't think any Buffalo Sabres fans expect Matt Moulson to remain among the league's best power play scorers for the entire 2016-17 season – but dammit who are we to doubt him?  In Moulson we trust!
This article originally appeared on