Buffalo Sabres Injury Report: Ennis and Kulikov Out, Eichel Skating Again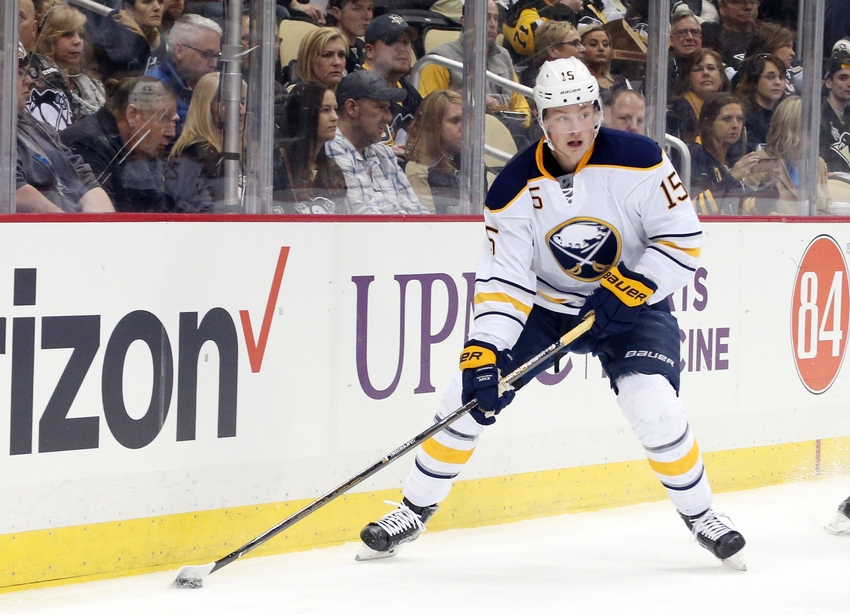 The injury bug has hit the Buffalo Sabres; here's a look at who is out, and who is on the mend!
When the Buffalo Sabres host the New Jersey Devils tonight in the first game of a home-and-home set, there could be well over a hundred points worth of offense sitting on the sidelines.
That's just the way the season has started out for the Sabres, who lost Jack Eichel on the day before opening night saw Evander Kane crack a few ribs during the team's home opener.
Saying this team has experienced a bit of bad luck is the king of all understatements.
Compounding Buffalo's problem is the fact that alternate captain Ryan O'Reilly missed games against Boston and Ottawa, and Tyler Ennis got injured in the game in Boston.  Not coincidentally the Sabres managed to score only one goal combined in those two games.
Let's see who is in, and who is out tonight, thanks to the Buffalo Sabres website.
In:  Ryan O'Reilly  (probable, game time decision), Justin Falk,  Evande Kane
Out: Tyler Ennis, Dmitry Kulikov
And if you are curious,  Jack Eichel skated 45 minutes today.  You know, if you care about that sort of thing!
This article originally appeared on