Buffalo Sabres Have A Shot At .500 Twenty Games Into 2016-17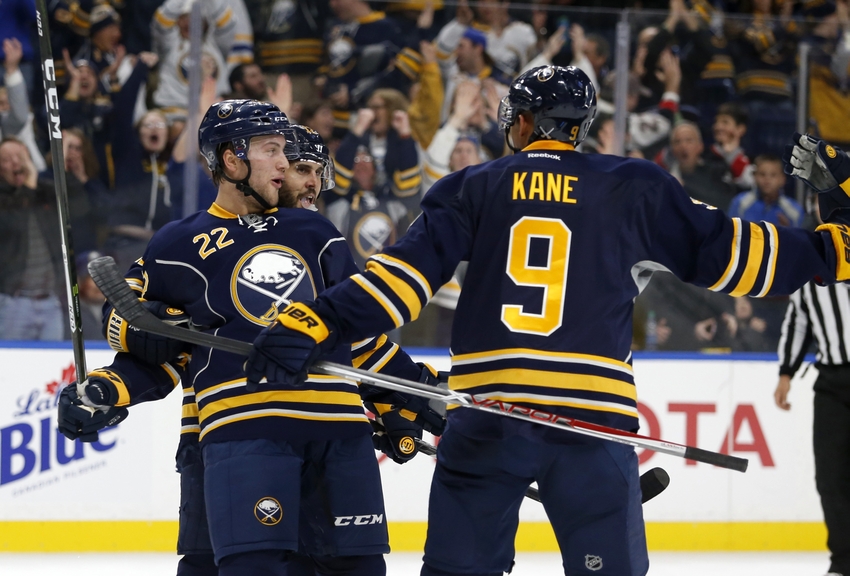 The Buffalo Sabres are banged up and sitting in the NHL basement, but a win against Detroit will actually put them ahead of where they were at this point last season.
It's time for the game The Truth is Stranger Than Fiction, Buffalo Sabres fans.
When the 2016-17 NHL preseason began, there was nothing but optimism in the 716.
Now, the word "optimism" means different things to different people.  Not everyone had the same definition of what would constitute a "successful season" for the 2016-17 version of the Buffalo Sabres; for some, it was finishing somewhere around 10th in the Eastern Conference, while for others, it mean actually qualifying for the playoffs.
But even if fans didn't share the same level of optimism as the regular season approached, I feel it is safe to say that everyone expected this team to be a more competitive, more successful Buffalo Sabres team than in recent years past.
Then Jack Eichel went down . . . and Evander Kane . . . and Ryan O'Reilly, Tyler Ennis, Zach Bogosian, Dmitry Kulikov . . . until finally the optimism that preceded the season had gone right down the toilet.
Given the terrible luck this team has had with injuries, and the fact that the Sabres had no less than five players who have been called up from the Rochester Americans at some point this season on their roster Monday evening, it's easy to assume that this team is worse than the team that finished 35-36-11 with 81 points at the conclusion of the 2015-16 season.
Imagine my surprise, then, when I did a little research and wound up at Drop Your Gloves.com, where I discovered that, after 20 games last season, the Buffalo Sabres held a record of 8-10-2, with 18 points – the same number of points this team currently owns, 19 games in.
Which means a win against the Detroit Red Wings tonight will put the Buffalo Sabres at 20 points, and a .500 points percentage, at the 20-game mark, better than last season.
Just a little perspective for everyone demanding a coaching and/or GM change as they watch this team play right now!
Want your voice heard? Join the Sabre Noise team!
This article originally appeared on