Buffalo Sabres Game Day: Will The Debut Of Kyle Okposo Be Enough Against The Oilers?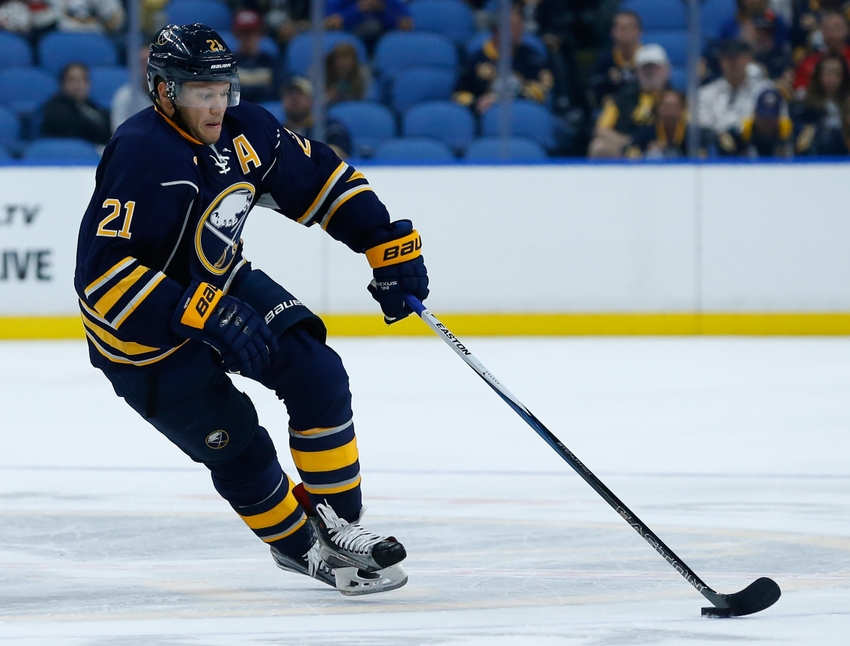 The Buffalo Sabres will be missing a lot of firepower tonight against the speedy Oliers, but might get a lift from the big fish they landed this summer.
Hey, Rasmus Ristolainen, Jack McCabe, Zach Bogosian and the rest of the Buffalo Sabres blueliners: are you ready?
You're on the road tonight, in the brand-spanking-new Rogers Place, home of the 2-0-0 Edmonton Oilers.
Your team is banged up, missing Jack Eichel and Evander Kane, possibly even Dmitry Kulikov, with Ryan O'Reilly playing at maybe 75% due to some back pain.
And standing across from you during the playing of the national anthems tonight will be the NHL's leading scorer, the guy who did this (among other things) Friday night against Calgary:
#ConnorMcDavid has 6 pts in 2 gms. On pace for 246 points in 2016-17.. how many will he actually get? https://t.co/UuqK0LcV7C via @YouTube

— Puck Prose (@Puck_Prose) October 15, 2016
Yikes.
We're praying for you, Buffalo!
Better get a few Red Bulls in Cody Franson and Josh Gorges if they hope to keep up with that kind of speed.
There is good news for the Sabres, hard as it may be to believe.  For starters, it sounds like Kulikov will be good to go tonight, although the starting lineup will not be announced until later today.  Even better, the Sabres faithful will finally get a glimpse of newly-acquired right winger Kyle Okposo.
You should be excited about this: the last time Okposo faced the Oilers, he absolutely lit them up (fast forward to the 1:10 mark):
The way the Oilers are putting goals up on the scoreboard, the Buffalo Sabres might need 4+ points from Okposo tonight, because a defensive slugfest this will not be.
Here is how Buffalo practiced yesterday (courtesy of Sabres.com):
23 Sam Reinhart – 90 Ryan O'Reilly – 21 Kyle Okposo
82 Marcus Foligno – 22 Johan Larsson – 12 Brian Gionta
63 Tyler Ennis – 27 Derek Grant – 44 Nicolas Deslauriers
26 Matt Moulson – 28 Zemgus Girgensons – 52 Hudson Fasching / 73 Nicholas Baptiste
Defensemen: 4 Josh Gorges, 6 Cody Franson, 29 Jake McCabe, 34 Casey Nelson, 47 Zach Bogosian, 55Rasmus Ristolainen, 77 Dmitry Kulikov
I'll be back in a bit with the Fan Chatter for tonight's game, so be on the lookout for a chance to earn some bragging rights for the Buffalo Sabres second game of the 2016-17 season!
This article originally appeared on