Buffalo Sabres Game Day: Sabres Look For Revenge Against Wild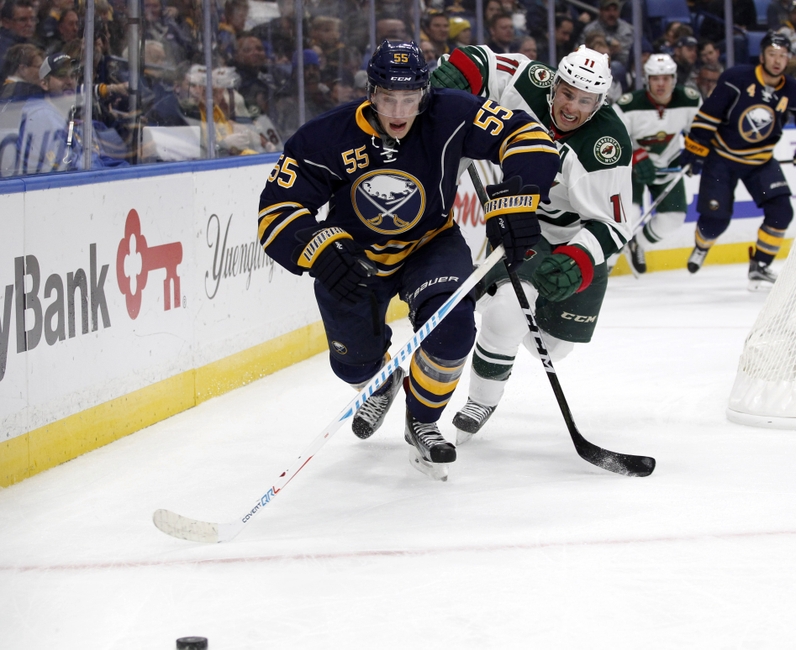 The Buffalo Sabres responded to being shut out by the Wild, but can they extract a measure of revenge on the road?
It may be a brand new month, but the Buffalo Sabres have some October business to tend to this evening.
That's because the Sabres open November in Minnesota, against the team that absolutely embarrassed them at home last Thursday.
In a way, the Sabres should be thanking the Wild; apparently, blowing a 3-0 nothing 3rd period lead in Philadelphia wasn't a wake-up call, but the Wild's 4-0 thrashing in the KeyBank Center was!
Somehow, though, I don't think there will be many pleasantries coming Minnesota's way.  Buffalo took their beating and responded like men, outscoring the Florida Panthers and the Winnipeg Jets 6-1 over the weekend.  Hopefully, their pride is still pouring fuel on that fire in their bellies: your revenge is not complete yet, boys!
So what do the Buffalo Sabres have to do in order to notch their third-straight win?  Glad you asked!
1. Play a perfect game
Yes – the Sabres are playing much better as of late.  Still their wins game against flawed teams, and the Sabres still have many, many flaws.
Meanwhile, here's what the Wild have done in their last three games:
W, 5-0 vs. Boston
W, 4-0 vs. Buffalo
W, 4-0 vs. Dallas
Whoa momma.  Minnesota is currently second in the Western Conference and third in the entire NHL, with a record of 6-2-1, 13 points, and a goal differential of +13.  And oh yeah, goaltender Devna Dubnyk leads the NHl with 3 shutouts, and is among the leaders in both GAA (1.43) and save % (.953).
Feeling like this yet?
So the #Sabres will face Devan Dubnyk once again tonight, who has shutouts in three straight games…

— Brayton J. Wilson (@BJWilsonWGR) November 1, 2016
Yep, it's going to take a near-perfect game from the Sabres to get this W.
2. Make Dubnyk uncomfortable
Clearly, Dubnyk is in a zone right now.  He's feeling good, obviously seeing the puck really well, and feeling like he owns the ice every time he stops on it.
Time to put an end to that.
The Sabres need to get bodies in front of Dubnyk to block his vision.  The Sabres need to occasionally get too close to Dubnyk, to make him feel like the walls are closing in.  And the Sabres need to move the puck quickly, forcing Dubnyk to move laterally, which could open up some holes for the Sabres to shoot at.
The last time these two teams met, the Buffalo Sabres actually outshot the Wild, but a lot of those were from straight-on, which allowed Dubnyk to track the puck and eliminate rebounds.  I'll take 24 high-quality shots over 38 low-percentage shots against a red-hot goalie any day of the week.  The Sabres need to be patient, move the puck and keep Dubnyk scrambling.
3. Can the Sabres' goaltending go blow-for-blow with Dubnyk?
Uh, you tell me!  Because that's kind of important!
Want your voice heard? Join the Sabre Noise team!
The Buffalo Sabres are going for three in a row – how exciting!  Stay tuned for our Fan Chatter post so you can make your predictions and look like a genius, like I did Sunday!!!!!
This article originally appeared on