Buffalo Sabres Game Day: Sabres Hope To Hang With Oilers Despite Injuries, Fatigue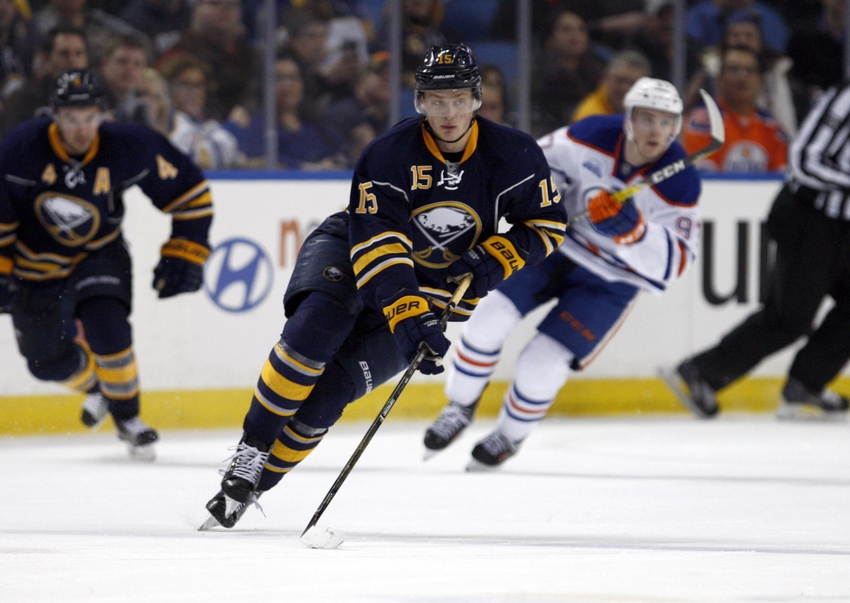 The Buffalo Sabres are coming off a tough OT loss and are thin at the blueline, none of which bodes well for tonight's matchup!
There ain't no rest for the wicked, eh Buffalo Sabres fans?
That just about sums up how the Sabres players must feel today, as they try to shake off last night's 3-2 loss in OT to the Washington Capitals in order to prepare for their next challenge.
And challenged they will be, as this tired team will have to muster up enough energy to slow down the high-flying Edmonton Oilers in the KeyBank Center tonight.
Do the Sabres have a snowball's chance in hell of winning this contest?  Probably not, but here are my 3 Ways Not To Blow The Game for the blue and gold!
1. All four lines must generate offense
The Sabres got 2 points, including a Zemgus Girgensons goal that made you think it was 2014-15 all over again, from its 4th line last night against the Capitals – great, but sadly, this is the exception to the rule.  Buffalo is getting next to no production from 4th liners Derek Grant (3 pts, ranked 357th among the 489 forwards listed at NHL.com) and Girgensons (5 pts, 287), and Brian Gionta is the only forward on the bottom two lines to reach double-digits in points with 10.
Granted, there is not much the Buffalo Sabres can do about their 3 and 4 forward lines – we all knew they were weak heading into the season, and they will continue to be weak from now until April 9,  Still, every once and a while you see a few players over-achieve, and tonight would be a real good time for that!
2. Own the red dot
If the Oilers have a weakness on offense, it is in the faceoff circle, where the team has only won 47.9 of its draws, second-worst in the league.  Meanwhile, faceoffs are about the only thing the Sabres can win, owning the NHL's sixth-best success rate with 51.8% of all faceoffs won.  Getting – and hopefully keeping – possession of the puck is the only way the Sabres will keep the Oilers' offense from peppering whomever is in goal tonight with shots.
3. Feed off of Jack Eichel
If Eichel is able to play his game tonight – and that's a big if, given how he looked last night and the fact that he did not participate in the Sabres' morning skate today – the Sabres need to feed off of his competitive fire.  I mean, you have to think that Mr. Eichel would love to prove that he is every bit worth the media attention and accolades that have been given to Connor McDavid, not just this year but last year, when McDavid was selected as a finalist for the Calder Trophy over Eichel.  Eichel is only going to get once shot at proving he is in McDavid's class this year, and he seems like a pretty competitive guy, so I expect him to be amped up in the locker room.  Maybe his team will respond just as they did when Eichel returned to the ice last Tuesday in Ottawa.
Want your voice heard? Join the Sabre Noise team!
The Buffalo Sabres have their work cut out for them – tune in tonight at 7 p.m. if you dare!
This article originally appeared on