Buffalo Sabres Fan Chatter: There's A Wolf Among Us . . . .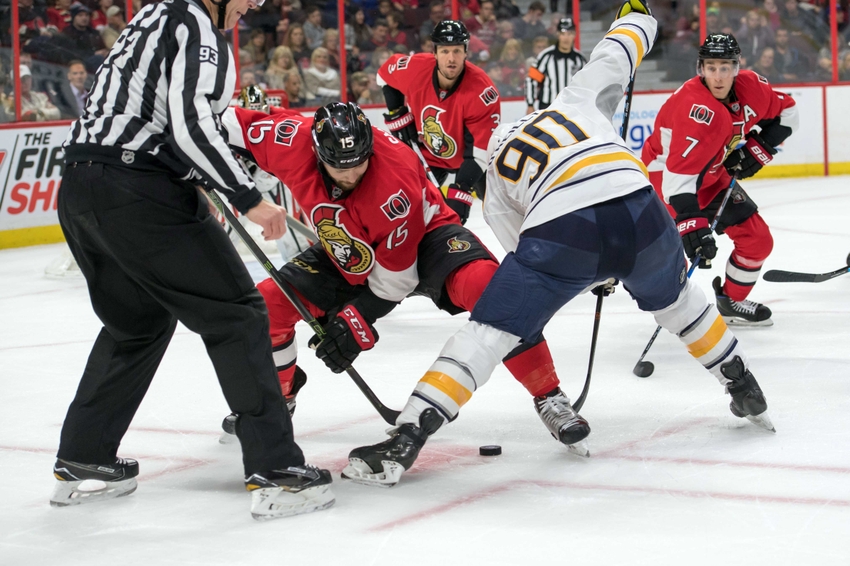 Wolfdoctor awoke and nailed every pick we threw out there for the Buffalo Sabres – Boston Bruins game.  Will his reign of terror be short-lived, or is he just getting started?
Okay, Buffalo Sabres fans!
A few years ago, avid reader wolfdoctor owned the Fan Chatter posts here at Sabre Noise.
This season, he has been pretty quiet . . . but Monday night he nailed every pick I presented, and my fear is that we have awoken the sleeping bear . . . or the sleeping wolf, in this case.  Silly me.
Let's see if we can keep him from getting hot – gaze long and hard into those crystal balls for tonight's Sabres – Ottawa Senators game!
Projected line combinations:
9 Evander Kane – 52 Hudson Fasching (serving as a temporary placeholder for O'Reilly) – 21 Kyle Okposo
82 Marcus Foligno – 22 Johan Larsson – 12 Brian Gionta
26 Matt Moulson – 28 Zemgus Girgensons – 23 Sam Reinhart
48 William Carrier – 27 Derek Grant – 73 Nicholas Baptiste
4 Josh Gorges – 55 Rasmus Ristolainen
77 Dmitry Kulikov – 34 Casey Nelson
29 Jake McCabe – 6 Cody Franson
40 Robin Lehner
31 Anders Nilsson
That's right – Evander Kane is in!  But Ryan O'Reilly might be out,  Make note of that, folks!
Here's the picks:
1. Will Evander Kane score a goal tonight?  (5 pts.)
2. Will Evander Kane enjoy a positive +/- tonight?  (5 pts.)
3. Will Robin Lehner have a save percentage of .945 or greater tonight?  (5 pts.)
4. Will the combined score of the game be 5 or more goals?  (5 pts.)
5. Who wins tonight?  (10 pts.)
Time is short – get your picks in before the puck drops, and come back to chat!  Go Sabres!
This article originally appeared on