Buffalo Sabres Fan Chatter: The Race To Two Goals Continues In New Jersey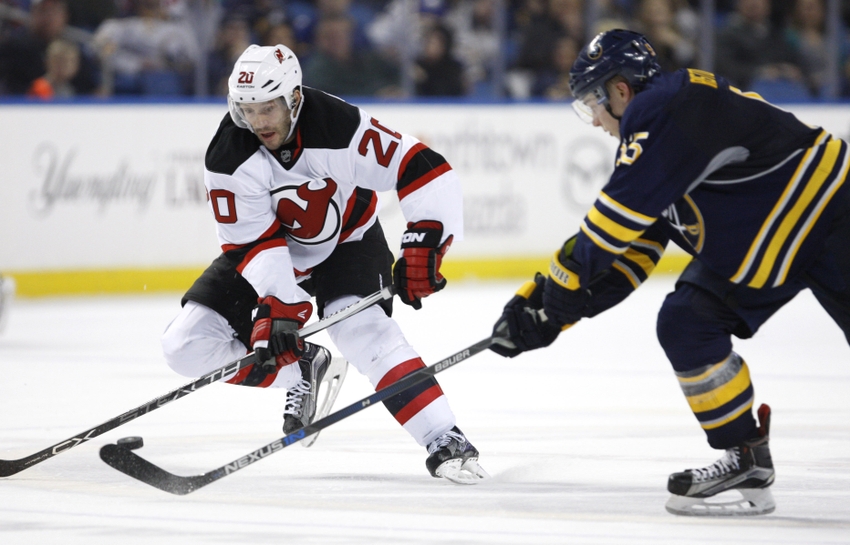 The Buffalo Sabres travel to New Jersey for the second game in the home-and-home set.  Sadly, we all have to watch this snoozer – but join the fun with our fan picks!
The Buffalo Sabres suffered yet another 2-1 loss Friday evening, this time at the hands of the New Jersey Devils.
For those of you keeping score at home, that is the sixth game the Sabres have lost 2-1 this season – and we've only played 14 games this season.
So yeah yeah yeah: the Sabres are a tough out, if only they could put a few more pucks in the back of the net, blah blah blah.  Personally, I'm getting sick of that story, but at least this year the Sabres have a good, non-tanking reason.
With Jack Eichel still out rehabbing his sprained ankle, Dmitry Kulikov sidelined once again, and Tyler Ennis out indefinitely following surgery on a double sports hernia, Buffalo lost Ryan O'Reilly in the third period against the Devils Friday as he re-aggravated the injury that caused him to miss Wednesday's game against Ottawa.
Let the good times roll!
Somehow, the Sabres have to try to find a way to win tonight's game in the Prudential Center – Matt Moulson, anyone? – and we fans have to find a way to get through another offensive snoozefest without raising our blood alcohol level above .40%.
Enter the Fan Chatter!
Make your picks, and check back in to chirp away at use if you think your predictions are spot-on.  And as always, follow us on Twitter @sabrenoise in case I actually have a chance to watch the game!
Here are your picks for tonight!
1. The most important question of the day: will tonight's game go to a shootout?  (5 pts.)  I predicted one of these babies would, and we were close last night!
2. Pick three Buffalo players who you think might score.  (5 pts. per correct pick)
3. Will the Sabres be within 7 SOG of the Devils tonight?  (5 pts.)
4. Predict the combined score of tonight's game. (10 pts.)
5. Will the Sabres win? (10 pts.)
Make your picks below, and let Zach and wolfdoctor know you're coming at them since they tied with the most points last night!  And maybe cheer the Buffalo Sabres, too, while you're at it!
This article originally appeared on