Buffalo Sabres Fan Chatter: Sabres Versus Capitals, Take Three!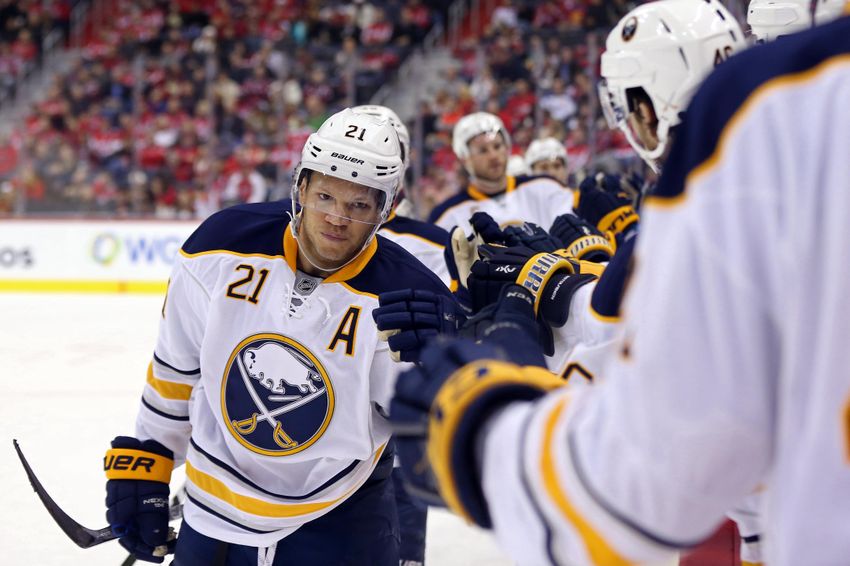 Can the Buffalo Sabres beat one of the east's best?  Can you beat our reader Allen, who claimed the top spot Tuesday?
The Buffalo Sabres are looking to extract a little sweet revenge on the Washington Capitals tonight, who invade the KeyBank Center for the first and last time this season.
The Sabres are 0-1-1 against the Capitals in 2016-17, including a 3-2 loss Monday that the Sabres probably should have won.  (Probably – nothing is a given in the NHL, after all.)
Buffalo will have a few familiar faces back in the lineup tonight, as defensemen Josh Gorges and Dmitry Kulikov will make their return.  Don't know how well they will play, but there they are!
Here is tonight's projected lineup:
48 William Carrier – 90 Ryan O'Reilly – 21 Kyle Okposo
9 Evander Kane – 15 Jack Eichel – 23 Sam Reinhart
82 Marcus Foligno – 22 Johan Larsson – 12 Brian Gionta
26 Matt Moulson – 27 Derek Grant – 28 Zemgus Girgensons
29 Jake McCabe – 55 Rasmus Ristolainen
77 Dmitry Kulikov – 6 Cody Franson
4 Josh Gorges – 41 Justin Falk
40 Robin Lehner
31 Anders Nilsson
And now, the picks!
1. Predict the game's first goal-scorer.  You may pick five players total (obviously you may choose from both rosters).  (15 pts.)
2. Pick one player from the Sabres who will earn a point tonight.  (10 pts.)
3. Pick one Sabres player who will have a +/- of 0 or higher.  (10 pts.)
4. Pick the combined number of shots on goal.  (10 pts. to closest pick)
5. Pick the winner of tonight's game.  (10 pts.)
Leave your picks down below, talk a little smack, and hope the Buffalo Sabres can earn a big W tonight!
This article originally appeared on