Buffalo Sabres Fan Chatter: Sabres Look To Stop Penguins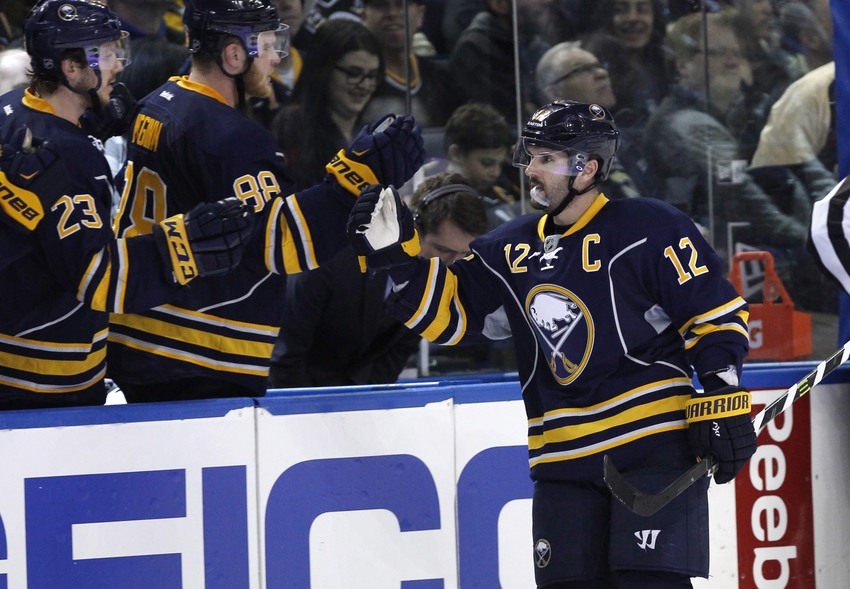 The Buffalo Sabres face a stiff challenge tonight – will our readers feel brave enough to pick the Blue and Gold?
The Buffalo Sabres host the Pittsburgh Penguins at the KeyBank Center tonight – whee!
The Sabres are looking to snap a six-game winless streak – yay!
Buffalo has scored one goal in 4 of its last 5 games – yeah!
And tonight, the Sabres will have Johan Larsson skating on the top line, and will skate six players who spend most of their time playing with Rochester Amerks in the AHL – whoo hoo!
Trying to be positive sure is tough, folks.
Here's the projected lineup for tonight:
9 Evander Kane – 22 Johan Larsson – 21 Kyle Okposo
82 Marcus Foligno – 23 Sam Reinhart – 12 Brian Gionta
28 Zemgus Girgensons – 19 Cal O'Reilly – 26 Matt Moulson
48 William Carrier – 27 Derek Grant – 10 Cole Schneider
4 Josh Gorges – 55 Rasmus Ristolainen
29 Jake McCabe – 6 Cody Franson
41 Justin Falk – 38 Taylor Fedun
31 Anders Nilsson
40 Robin Lehner
And now, the picks!
1. Pick 3 Sabres players who could get a point tonight.  (10 pts. per correct pick)
2. Which Sabres Player will get the most shots tonight? (7 pts. to closest pick)
3. Will Nilsson have a save percentage of .945 or higher?  (5 pts.)
4. What will the combined score of the game be?  (7 pts. to closest pick)
5. This may be a no-brainer, but pick the winner of tonight's game. (10 pts. if you pick Buffalo and are correct; 5 if you go with the safe choice and nail it)
Leave your picks below, and say a little prayer for those Buffalo Sabres – they are going to need it!
This article originally appeared on