Buffalo Sabres Fan Chatter: Sabres Invade The Gahden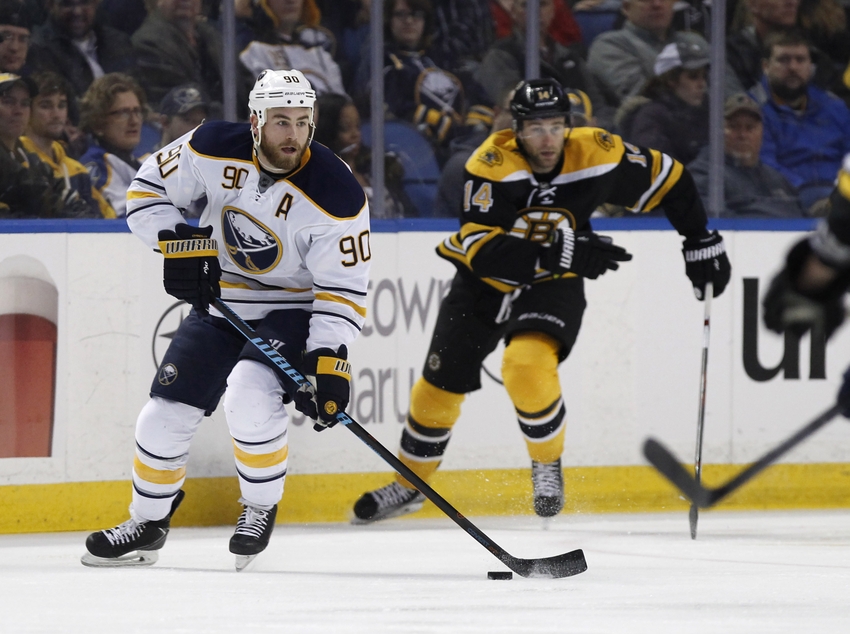 The Buffalo Sabres are in Boston, and I'm back in town!  Time to resume the chatter!
Let's get this right out of the way, fellow Buffalo Sabres fans: I'm sorry.
In between three youth hockey games, a flag football game, and a gymnastics practice – or what we cal a "typical Saturday" in my house – I never got around to getting a fan chatter post up for the Sabres – Senators game.
Fart.
I can make a bunch of excuses, like "I'm only one man," and "My schedule was really full" – but the bottom line, I dropped the ball.
Please accept my apologies, and try that much harder to make me look stupid in tonight's picks!
Here's the projected lineup – notice Buffalo's defense is being held together with Band Aids and duct tape!
26 Matt Moulson – 90 Ryan O'Reilly – 21 Kyle Okposo
82 Marcus Foligno – 22 Johan Larsson – 12 Brian Gionta
63 Tyler Ennis – 28 Zemgus Girgensons – 23 Sam Reinhart
48 William Carrier – 27 Derek Grant – 73 Nicholas Baptiste
4 Josh Gorges – 55 Rasmus Ristolainen
77 Dmitry Kulikov – 34 Casey Nelson
29 Jake McCabe – 6 Cody Franson
40 Robin Lehner
31 Anders Nilsson
Now, the picks!
1.  Will the Buffalo Sabres score first tonight?  (5 pts.)
2. Will the Buffalo Sabres score more than 3 goals tonight?  (5 pts.)
3.  Will The Shutdown Line combine to have a positive +/- rating tonight?  (5 pts.)
4. Predict the final combined sore.  (10 pts. to closest)
5. Will the Sabres win tonight?  (5 pts.)
Get your picks in before the game, then make sure you stop back here or follow us on Twitter @sabrenoise to chat during the action!  Go Sabres!
This article originally appeared on