Buffalo Sabres Fan Chatter: Sabres Go For Three-in-a-Row Against Detroit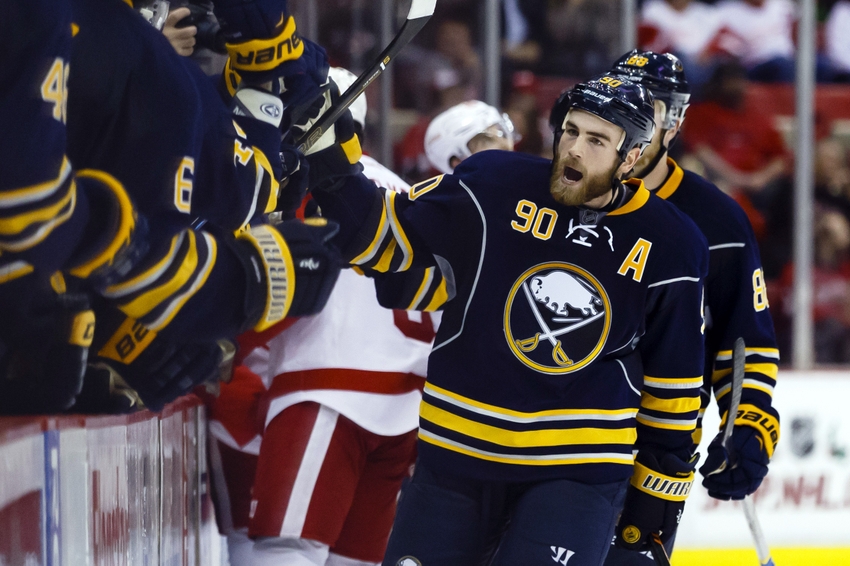 The Buffalo Sabres are going for the trifecta, while Zach and wolfdoctor and feeling good about running the table in Monday's picks!
While the Buffalo Sabres were busy taking care of business against the Calgary Flames on Monday, readers Zach and wolfdoctor were making child's play of my picks in the 19th installment of our Fan Chater series.
Both Zach and wolfdoctor nailed all five picks, while I managed to do the unthinkable, firing blanks on every single pick.
Now THAT'S embarrassing, folks – but I am looking to get back to my winning ways tonight when the Sabres host the Detroit Red Wings at KeyBank Center.  Buffalo is looking to go 3-1 on its current four-game homestand, while I'm just looking to save some face!
Here are tonight's projected line combinations:
26 Matt Moulson – 90 Ryan O'Reilly – 21 Kyle Okposo
28 Zemgus Girgensons – 23 Sam Reinhart –  9 Evander Kane
82 Marcus Foligno – 23 Johan Larsson – 12 Brian Gionta
48 William Carrier – 19 Cal O'Reilly – 27 Derek Grant
4 Josh Gorges – 55 Rasmus Ristolainen
29 Jake McCabe – 6 Cody Franson
41 Justin Falk – 38 Taylor Fedun
Goal: 40 Robin Lehner
And now the picks:
1. Pick three (3) Sabres players who you feel might score a goal tonight.  (7 pts. for each correct pick)
2. Will Ryan O'Reilly earn a point in his return?  (5 pts.)
3. Will Taylor Fedun have either a point OR a positive +/- tonight?  (5 pts.)
4. Predict how the total number of SOG combined for both teams tonight.  (10 pts. if within 5 SOG)
5. Do the Sabres earn the win, their third in-a-row?  (10 pts.)
Leave your picks and any comments below, and go Buffalo Sabres!
This article originally appeared on