Buffalo Sabres Fan Chatter: Sabres – Devils Snoozefest, Take 1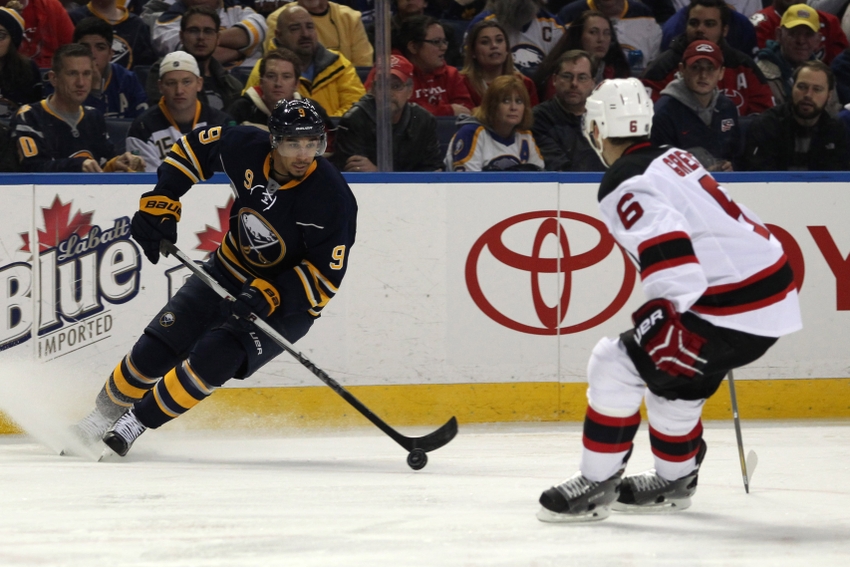 The Buffalo Sabres begin a home-and-home set against the New Jersey Devils.  Will either team score?   Discuss!
The Buffalo Sabres open what promises to be an exciting, action-packed . . . ha ha ha ha!  Just kidding.  The Sabres are playing a home-and-home set against the New Jersey Devils, and we could have the first example of back-to-back scoreless games between the same two teams in NHL history.  (You might be able to tell: I did no research to prove that claim whatsoever.)
Oh wait: that's impossible, thanks to the shootout, which the Sabres are currently useless in.  Man, I never thought I would say this, but I long for the days when the NHL ended in ties.
So here's my prediction, before we even get started with the fan picks: the Sabres will lose one game in a shutout to the Devils this weekend.  Gotta go with your gut!
The Buffalo Sabres have not released their probable line combinations yet, but it should be noted that Tyler Ennis and Dmitry Kulikov will be out, Ryan O'Reilly is day-to-day, and Anders Nilsson will be in net tonight.
Also, I won the picks from Wednesday night's game against the Ottawa Senators.  I'm the new Donald Trump: winner!
So with all of that in mind, lets make some predictions!
1. Pick one player from each team who could score the first goal of the game tonight.  (10 pts.)
2. Will a Sabres defenseman score a goal tonight?  Any one feeling lucky?!?  (5 pts.)
3. Will Nilsson make more than 30 saves tonight?  (5 pts.)
4. Will tonight's game go into a shootout?  (5 pts.)
5. Who wins tonight?  (10 pts.)
Leave your picks below, and come back to discuss the game and who earned Friday night / Saturday morning bragging rights!
This article originally appeared on