Buffalo Sabres Fan Chatter: Jack Eichel's Debut Edition!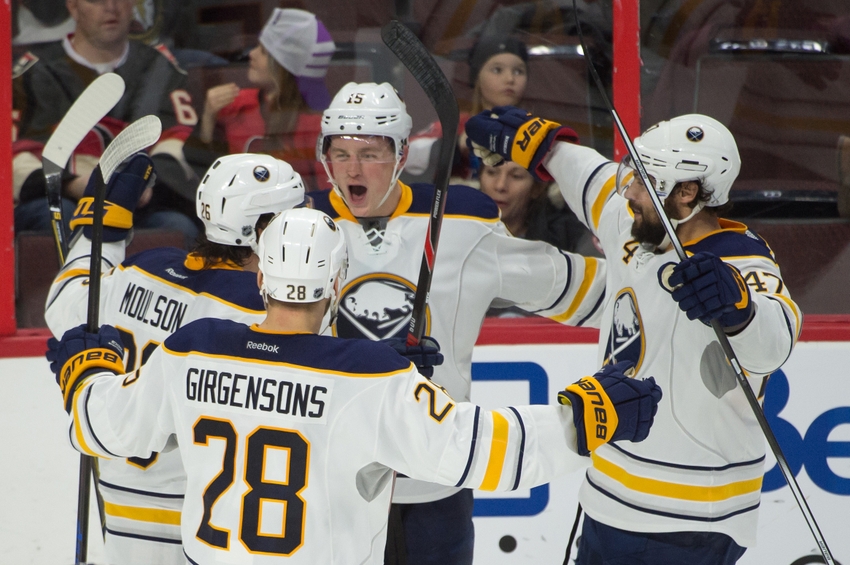 A special occasion for the Buffalo Sabres warrants a special edition of our Fan Chatter series!
Are you ready, Buffalo Sabres fans?!?
Jack Eichel is back, and you better believe that I am pumped to watch his 2016-17 debut in Ottawa tonight!
In his honor, I scrapped what I originally intended to do for tonight's Fan Chatter and present to you the Jack Eichel edition of our Fan Chatter!
Let's do this.
1. Will Jack Eichel pick up a point tonight?  (5 pts.)
2. Will Jack Eichel score a goal tonight?  (7 pts.)
3. Predict how much TOI Eichel will see tonight.  (10 pts. to closest pick)
4. How many shots will Eichel, Evander Kane and Sam Reinhart combine for tonight?  (12 pts. to closest pick)
5. Will Eichel and the Sabres get a win tonight?  (5 pts.)
Tonight's game starts at 7:30.  Get your picks in before then, follow us @sabrenoise on Twitter, and let's hope the Eichel Tower is ready to save the 716!  Or at least help the Buffalo Sabres score more than one per game the rest of the season!
This article originally appeared on