Buffalo Sabres Fan Chatter: Jack Eichel 2016-17 Home Debut Edition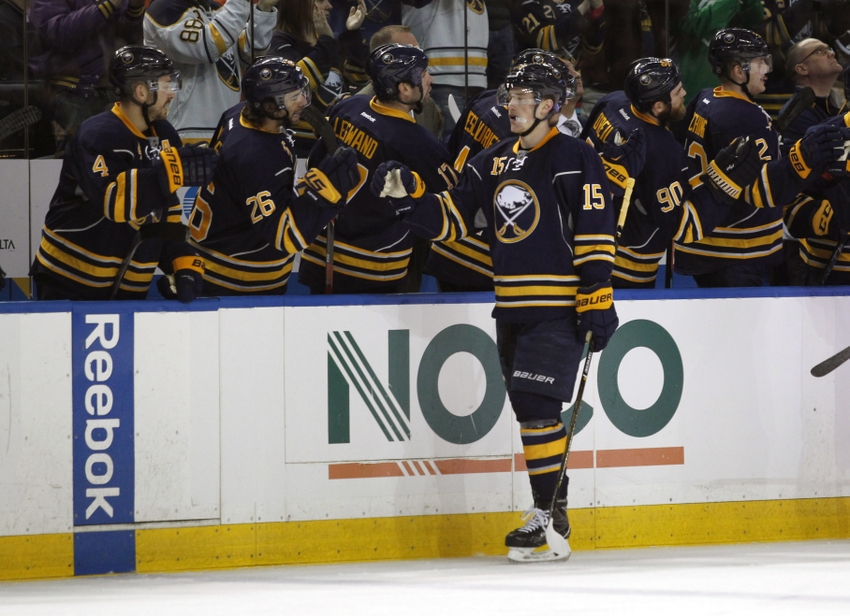 The Buffalo Sabres and their fans welcome Jack back to the 716!  So let's make some predictions!
The Buffalo Sabres host the New York Rangers in the KeyBank Center tonight for what will be Jack Eichel's 2016-17 home debut.  Good night to be in the 716!
Speaking of good nights, Tuesday night was a good night to be Zach, as he nailed 4 out of the 5 fan chatter picks on the evening to take first place.  Can he stay hot?
Let's take him down! Five points per pick.
1. Will Jack Eichel earn a point tonight?
2. What will. Eichel's +/- be tonight?
3. Who earns the most points for Buffalo tonight?
4. Predict the final combined score.
5. Will Buffalo win?
Make your picks, leave some comments, and cheer for the Buffalo Sabres!
This article originally appeared on